Career & Education
7 Ways To Bond With Coworkers (No HR Approval Needed)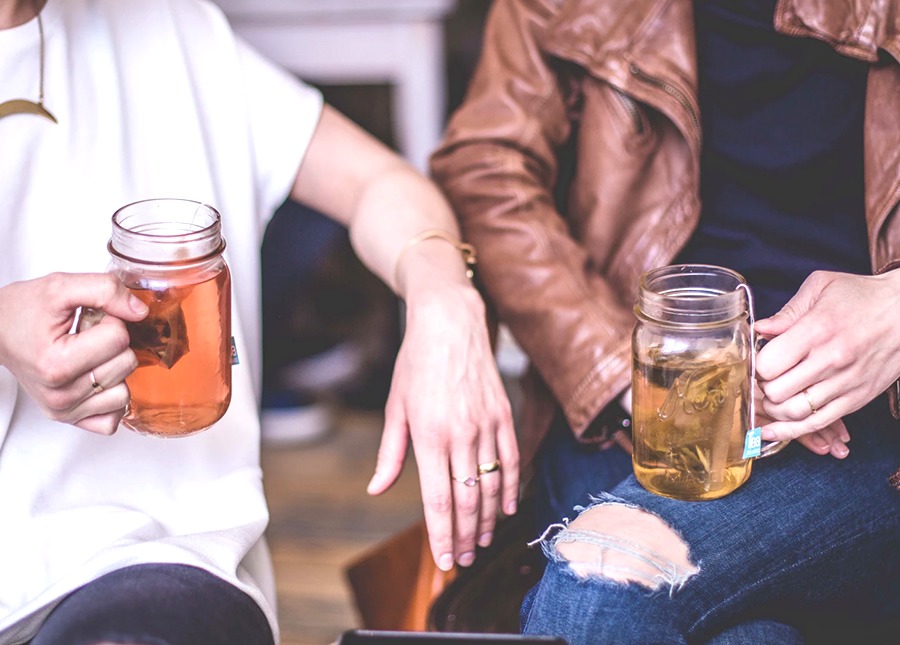 Whether you have a true family-style company culture or are trying to bring your team together, it helps to set up easy, low effort team-building activities. Sure, you could wait for your office team or HR to get the ball rolling, but why not take things into your own hands? All it takes is a bit of creativity and a strong pitch to corporate. They'll be happy to hear that you've thought things through, and thankful that you've done the initial legwork to benefit the entire team. So, in hopes of making your company culture feel a bit more friendly, here are seven easy events you can set up, without the help of the higher-ups!
1. Book Club
There's something about sharing a good book that so often gets overlooked these days. Well, no more! If there's "suggested reading" coming up for a big project or internal push, start with that. If not, talk to people in your office about what they're reading, or which books have been on their lists. You might be surprised to hear you share a few to-reads, or inspired to add to your own list. If you start to see a trend in interests, be it nonfiction, classics, or magical realism, take them up on it! Suggest a book that satisfies the most readers, and set a lunch date a month out. Some of our favorites have included The Happiness Project and Thanks for the Feedback, but if The Martian is still on your list, or your team is particularly interested in The Sherlock Holmes Anthology, roll with it! Invite anyone and everyone to participate, and enjoy the read. In a month, remind everyone to BYO-lunch and talk about what you learned!
2. Gratitude Sessions
Another very easy thing, and one we've mentioned here before — it never hurts to be mindful of all the good in your life. Choose the comfiest conference room available, or invite your team to meet on the roof or balcony once a week. Encourage them to think about the things that improved their week, and come prepared to share them. Give shoutouts to team members that made your life easier or saved the day with their ingenuity, and don't be afraid to open up about your personal life, and what's made you thankful therein.
3. Potluck Lunch
This is a classic: what better way to spend a lunch hour than to embrace your team's cultures, lifestyles, and cooking prowess? Suggest a date and leave a sign-up sheet in any common space in the office, such as the kitchen or break room. Let people sign up to bring desserts, refreshments, sides, and main dishes, and reserve the roof or balcony for your feast!
4. Happy Hour
An oldie but goodie. If you have a local watering hole close to the office, suggest celebrating a recent win there. It's low-effort, local, and opt-in, but what better way to welcome a new hire or support a coworker's victory? Send an invitation out in your in-office chat or spread the news via word of mouth. If you have a lot of interested team members, call ahead and reserve a table or two. Just be sure to order food, too, and drink responsibly with your team!
5. Trivia Night
In the same vein, let your inner nerds come out in full-force with a local trivia night! It's the exact same process – share the idea via word of mouth and let everyone know it's open to anyone who's interested, and just go. Come up with a funny team name or two, and impress each other with your knowledge on everything from pop culture to pirate history!
6. Movie Night
This one's a bit more involved, but smooth sailing once you have the initial legwork done. Ask your office team if there's a TV or projector you could commandeer for a lunch hour or evening after work, and send a (free) survey to your team suggesting times and movies available to you online. Pick the most popular time and movie, and again, open it up to anyone who might be interested! When the time comes, ask your IT or an office team member to help you set up the movie, and let people come in and out as they please. Bonus points if you order pizza or make popcorn — if the room smells like food, you can bet you'll get more people involved. It never fails.
7. In-House Fitness
And one more for the team culture vigilantes out there. I guarantee you that in this day and age, you're working with a closet yoga superstar. Or maybe it's tai chi, or Pilates, or P90X. Whatever it is, as long as it doesn't require extra equipment or physical combat, ask that in-house expert to lead a class for your team. If they agree, pitch it to your higher-ups and ask to use a large conference room for an hour as a trial run. Bring in some music and maybe some refreshments, and let your team member lead the class. You may be surprised to see it become a regular mainstay in your office!
*****
So there you have it — seven easy, low-effort ways to bring your company closer. It's a win-win; you get to tangibly impact the team in a positive way, and you make your workplace that much more enjoyable for yourself along the way. Way to build your company culture, you maverick, you!
Tis is a 20-something recruiter, startup enthusiast, finance blogger, and proud feminist-slash-crazy cat lady. Find her on Twitter or check out the blog for lifehacks and musings on personal finance, professional growth, and enjoying the journey to early retirement.
Image via Unsplash