8 Ways To Naturally Lighten Your Hair Without Paying For A Salon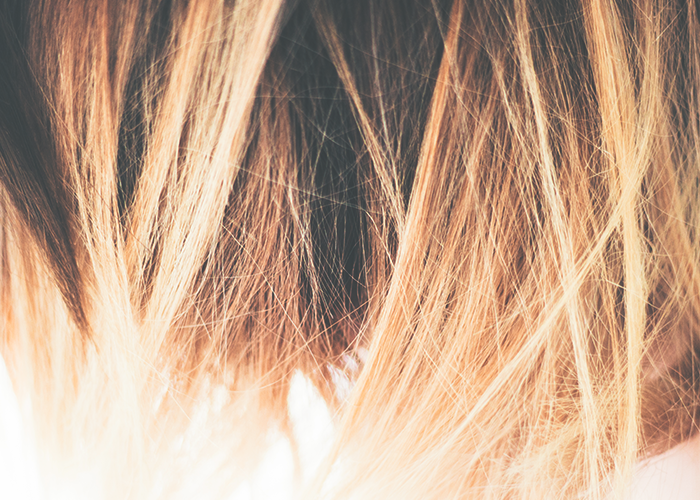 Do you want to go a few shades lighter this spring without hitting the salon? The answer to your hair-lighting wishes lies in the treasures of your kitchen cabinet. So wave goodbye to all the harsh chemicals and welcome these natural methods to enhance your beautiful tresses.
Hair Structure
Hair is made up of different layers, amino acids, and chemical bonds. The hair bulb contains actively-growing cells that eventually produce hair. The hair shaft is the part of hair seen above the scalp. It is made of a protein called keratin, a strong and Sulphur-rich protein with strong disulfide bonds; these bonds hold the protein strands together.
The hair shaft also consists of hydrogen bonds and gives your hair its flexibility. It consists of three layers the cuticle, cortex, and medulla. The cuticle consists of overlapping cells facing downwards and forms a protective layer. The outer cuticle holds the hair in the hair follicle by a Velcro-like bond. The cortex consists of long keratin filaments and forms the hair's main bulk and pigment. The medulla consists of a thin core of transparent cells and air spaces.
How Bleaching Agents Work
Bleaches and highlights remove the color from your hair by a process known as oxidation. The bleach must fully penetrate the hair shaft to remove the natural pigment in your hair. Hair bleaching usually uses hydrogen peroxide to soften and raise the cuticle of the hair. The bleaching agent penetrates the shaft and disperses the color molecules that are already there. The more color molecules dispersed, the lighter your hair becomes.
Harmful Effects Of Chemical Bleaches
Repeated bleaching can permanently raise the cuticle scales and allow the rapid and continuous loss of moisture. It also results in dry, brittle and inelastic hair. The hair gets more prone to breakage and split ends. The amount of damage also depends on the amount of color change. Going from dark to light shade is very hazardous because the bleaching agent is stronger and left on for longer. Improper use of bleaching agents can cause an allergic reaction and damage skin and eyes.
According to International Agency for Research on Cancer, some hair dyes and many chemicals used in the hair-dyeing process are considered mutagenic and carcinogenic. So, it would be in your best interest to opt for treasures given by good ol' Mother Nature.
Natural Ways To Lighten Your Hair
1. Honey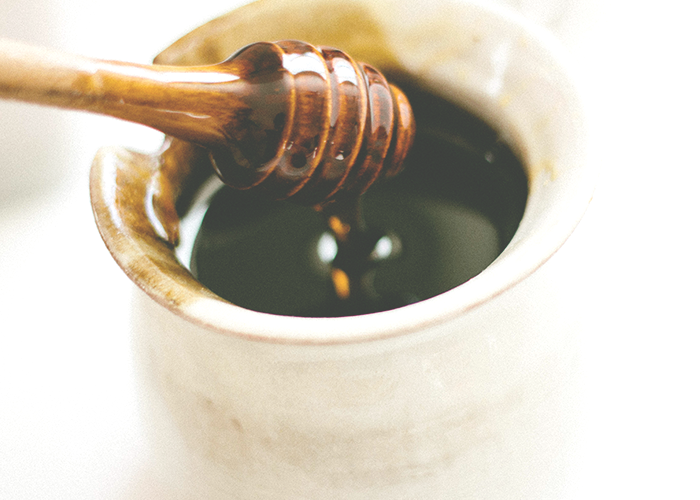 Image via Unsplash
Honey is a great food for your hair because it nourishes and enriches your strands. Because honey is sticky, it's best to add some water to loosen it up. This process helps in easy application:
Recipe
1 cup of raw honey
1 tbsp. of extra virgin olive oil
2 cups of distilled vinegar
One tablespoon of ground cardamom or cinnamon
Add some henna powder or ground coffee for a reddish-orange hue
For a strawberry blonde hue add hibiscus petals
Method
Mix all the ingredients together and allow it to sit for 30-60 minutes. Then, apply the mixture onto wet hair. Use a brush or comb to apply it evenly. Otherwise, you can apply it wherever you want the highlights.
Cover your hair with plastic and allow the honey to sit for two hours. You can also leave the honey overnight to have a lighter color. This process helps in the deep conditioning of the hair. Wear a shower cap while you sleep. Wash the honey out of your hair and use a hydrating conditioner for a healthy bounce.
Multiple applications may be required before the results are evident. So keep trying to get the desired look. The best part is that all are natural products (safe for prolonged exposure).
2. Lemon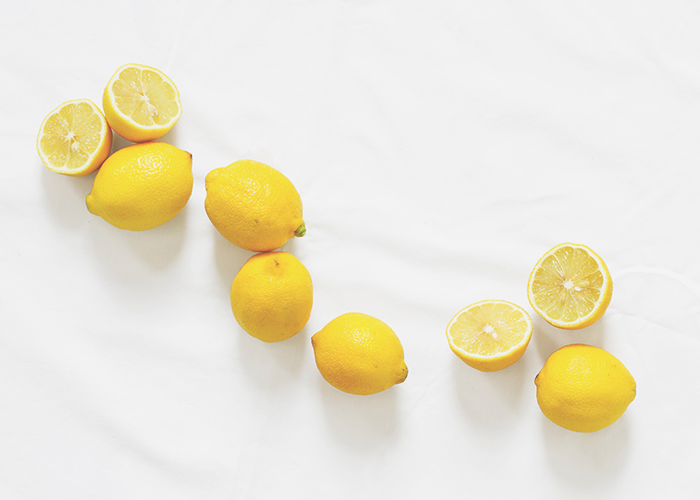 Image via Unsplash
Lemon juice is one of the oldest and most effective hair-lightening substances. Lemon juice was used by women hundreds of years to get gorgeous bleached locks. It will lighten dark blonde or light brown hair and will not leave reddish tones (unless you already have them in your hair).
Recipe
3 large lemons
1 tsp of ground cinnamon
2 bags of chamomile tea
1 tablespoon almond oil or coconut oil
An empty spray bottle
Due to its acidity, Lemon juice can dry out your hair; this cocktail of natural oils and tea will help to hydrate your hair
Method
Boil 1 cup of water and add the tea bags. Allow it to steep for a few minutes.
Squeeze in the lemon juice and add it to the spray bottle.
Add the cinnamon, almond oil and brewed tea.
Close the bottle and give the mixture a good shake.
Spray it on the areas you would like to lighten and bask in the sunlight; the sun's rays will enhance your lighting effect.
3. Chamomile Tea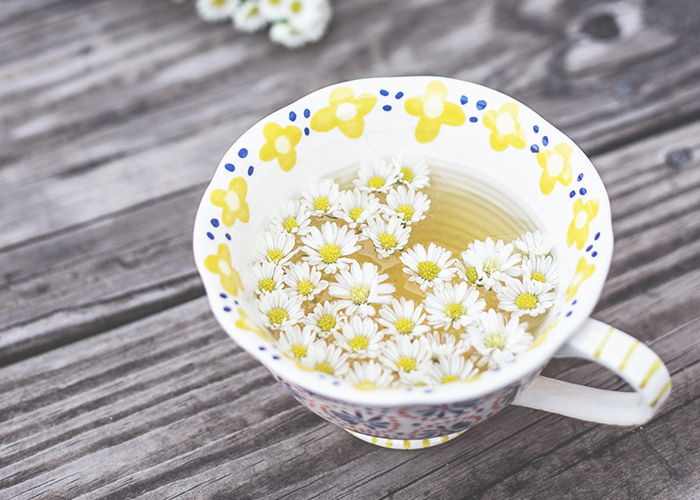 Image via Unsplash
Chamomile gives a beautiful golden tint to your hair. These pretty daisy-like flowers will make your brown hair two to three shades lighter. If you have blond hair, chamomile will make it brighter.
Hair Mask: Recipe & Method
Steep 4 chamomile tea bags in one cup of hot water for 20 minutes.
Take 2-3 tbsp of natural yogurt. Mix it with the brew.
Apply the hair mask and cover your hair with a shower cap.
Leave the mask for one hour. If you have brown hair, leave the mask for 2 hours.
Shampoo and condition your hair as normal.
Apply the chamomile rinse (see following).
Steep 5 chamomile tea bags in 2 cups of hot water.
Allow the water to cool.
Rinse with Chamomile tea after you have shampooed and conditioned your hair.
Pour the water in a small bucket and with a mug keep pouring it onto your scalp. Make sure you catch the rinse into your bucket.
Let your hair dry naturally after this rinse.
4. Rhubarb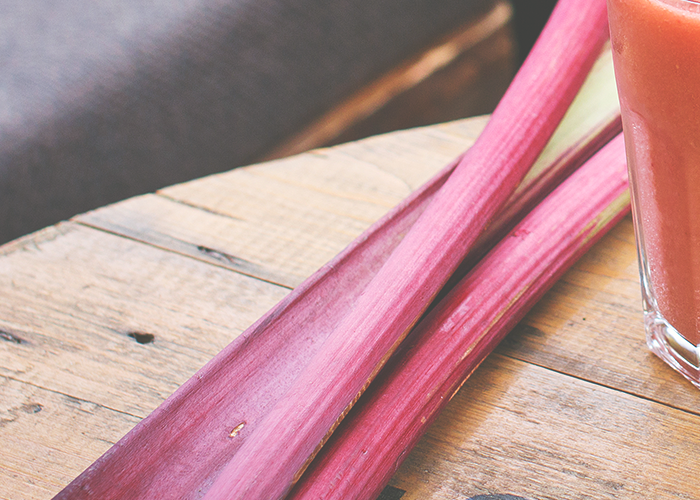 Image via Unsplash
If you don't know what rhubarb is: it is technically a vegetable, but legally a fruit. It is harvested in the spring with a short season that spans from April to June. This plant has a 3,000-year-old history of medicinal and cosmetic use.
The root of this ancient plant can be used as a lightning agent for blonde or light brown hair. Rhubarb is known for its high concentration of oxalic acid, and this serves as a fixative.
So, because a rhubarb rinse will last much longer than most herbal rinses, it is a good choice for summer. You can get rhubarb in your local health store or farmer's market. According to herbalists, the strongest rhubarb dye comes from the medicinal species.
Recipe & Method:
Chop the rhubarb root, if you're using fresh roots.
Simmer 3 to 4 tablespoons of dried rhubarb root or half a cup of fresh roots in a quart of water for 20 minutes.
Boil this in a stainless steel covered pot.
Avoid breathing the steam. Let the ingredients steep overnight and strain the concoction in the morning.
Wash your hair as usual and then pour the rhubarb dye through your hair and catch the liquid in the pan. Repeat two or three times. Air-dry your hair without further rinsing.
5. Cinnamon
Image via Unsplash
Cinnamon is a great lightning agent. You can mix cinnamon powder and conditioner and leave it for a couple of hours and then wash it off.
Recipe:
3 tablespoons of honey
4 tablespoons of cinnamon powder
2 tablespoons of olive oil
Method:
Mix all the ingredients together to get a smooth paste.
Apply the mask to damp hair and cover the head with a plastic bag.
Leave the mask on for 1-2 hours. Wash off with any mild shampoo.
Or, cinnamon and egg yolk:
Recipe:
1 egg yolk
3 tablespoons organic honey
1 tablespoon fresh lemon juice
3 tablespoons cinnamon powder
1 tablespoon olive oil
Method:
Whisk egg yolk with lemon juice
Melt honey and mix all components well.
Apply the blend to your hair with massaging movements.
Cover your head with a shower cap.
Leave the mask for one hour and wash it off with any organic shampoo.
6. Vodka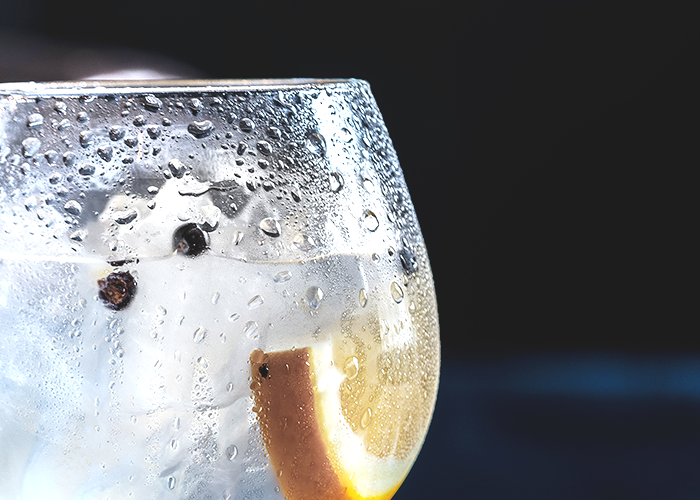 Image via Unsplash
Model Eva Herzigova has sworn by this beauty secret for years. Vodka doubles as both a hair treatment and a cocktail! The clear blue tones of vodka will lift any brassiness you have in your hair strands. The action of the alcohol along with the sun lifts the natural pigment in your locks.
Recipe & Method:
Mix one part vodka to two parts seltzer. Pour it into a spray bottle and spritz in on strands while relaxing in the sun.
For blonde hair: rinse your tresses with lemon-infused vodka. Add the zests of 10 to 15 lemons to a bottle of vodka. Store it in a cool and dry place for two to three weeks. Then, follow the directions above and spray the lemon-infused vodka onto your hair and bask in the sun. The citric acid and the alcohol strips the color of the strands (blonde hair needs a strong recipe because of its lighter color).
Vodka not only helps to lighten your hair, but also gets hair frizz-free. It will help you achieve shiny hair while treating dandruff and hair loss.
7. Vitamin C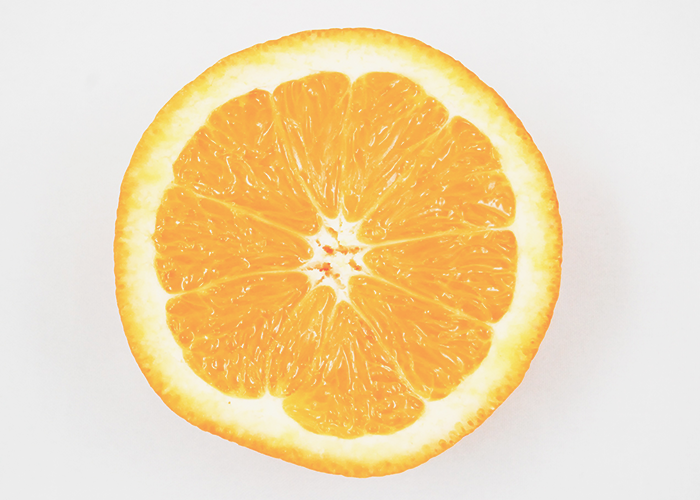 Image via Pexels
Vitamin C helps build collagen which is very important for hair growth; it is one of the most effective nutrients to help grow and strengthen hair. It also has great antioxidant properties; Vitamin C protects your hair from free radicals.
So how would you use this for hair lightning? Take ordinary vitamin C tablets (not the ones with flavoring or dye). You can use five to nine tablets of 500mg each.
Use a soup can or rolling pin to crush them. Make sure you grind the pills into a fine powder. Mix the powder with enough shampoo to lather your entire head. For a thorough mix, use a plastic bag to do this. Work the mixture through your entire head. Once you've finished lathering cover your head with a shower cap, wait for at least an hour before washing this mixture off. Rinse off your hair and allow it to air dry.
8. Henna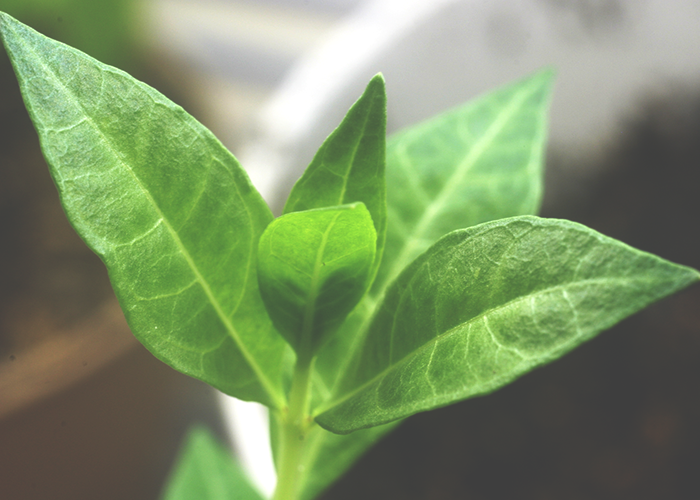 Image via Wikipedia Commons
If you don't know what henna is all about, it is a plant with leaves that have a red-to-orange dye molecule called Lawsone naphthoquinone. The henna will stain your hair a reddish-orange color. The "tint" of the henna is translucent, so it will combine with your natural color to create a unique shade.
Henna is a good conditioner and makes your hair thick and silky. Henna powder, when mixed with chamomile, is a great lightning agent.
Recipe & Method:
Mix equal amounts of henna powder and chamomile powder in boiling water. Let the mixture cool and comb it through your wet hair. Wear a shower cap and leave the mixture for an hour. Leave the henna for two hours if you have dark hair. Remove the plastic and rinse the mixture from your hair.
Recipe & Method: Henna for highlights
Start with clean, dry hair. For short hair, use four tablespoons of henna powder; for shoulder-length hair, use six tablespoons. For very long, thick hair, 10 to 12 tablespoons of henna powder will be sufficient.
Mix the henna with in nonmetallic bowl with a spatula.
Gradually mix water to get a body lotion consistency.
Apply the mixture onto your hair and wrap your hair with a plastic wrap.
Leave the henna for 30 minutes to one hour; not more than that.
Thoroughly rinse your hair with warm water.
After 24 hours or more, you can wash and condition as usual.
9. Tips To Maintain The Color Of Your Hair
Use color-protecting shampoos and conditioners.
Use purple shampoos and conditioners to maintain and enhance the blonde color.
Use sulfate-free shampoos.
Avoid chlorine.
Use heat-protecting products before using styling appliances.
Get deep-conditioning treatments to get smooth and lustrous hair.
Use leave-in treatments with UV absorbents.
Shampoo your hair less frequently.
Apply hot oil treatments to your hair.
Maintain a healthy diet.
Use less heat on your hair whenever possible.
Regularly trim your hair.
10. Takeaway
Natural hair-lighting methods are safe to use and do not cause any harm, though you may not get the instantaneous result that conventional dye provides. Repeated applications of the natural recipes above will help you to achieve your desired look. Just like the saying "Slow and steady wins the race," natural hair-lighting methods yield healthier, more sustainable results though slow, patient application. Get ready to make your hair look gorgeous without any harmful effects!
Header image via Unsplash