9 Classy (And Affordable) Bachelorette Party Ideas For Every Type Of Bride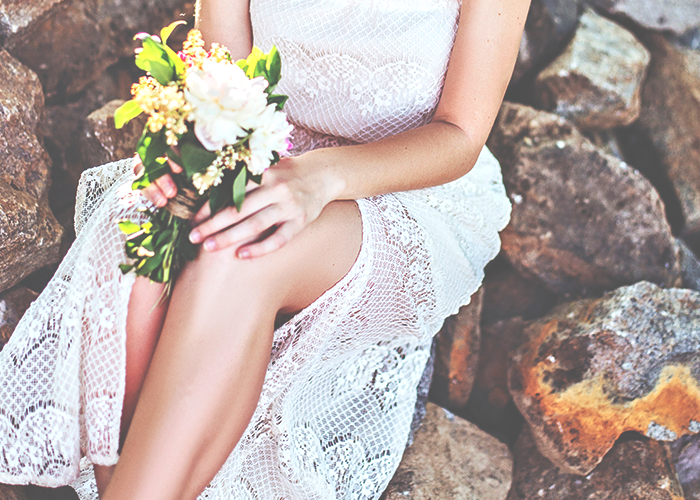 Hearing the phrase "bachelorette party" probably conjures up some iconic visuals. You're probably picturing a lot of neon-pink decorations, feather boas, high heels, and, um…penis-shaped objects. But, according to one study, only 12% of bachelorettes want that "traditional" experience. 88% of bachelorettes want to do something unique for their bash.
The other piece to the bachelorette puzzle is money. Weddings are a costly process, and if you're attending (or throwing) a bachelorette party, you're likely part of the bridal party as well. So, in addition to forking over some cash for the bachelorette bash, you're also going to be paying for your dress, perhaps transportation, a gift, and a zillion other little expenses that come up at the last minute. Suddenly, a destination bachelorette party seems way less appealing.
Luckily, there are plenty of bachelorette party options that are affordable –- especially when split between a large group. Here are nine suggestions for bachelorette party activities for every type of bride (with no penis-shaped lollipops required.)
1. If the bride is an animal lover…
Go to a cat café! Cat cafés are becoming more and more popular throughout the U.S. While they've been around in Japan for over a decade, the trend is relatively new in America. The idea is relatively simple, but totally genius for cat-lovers: You go to the café, order a cup of coffee, and snuggle with adorable kitties for the afternoon! Some cat cafés request a flat entrance fee that allows you to visit with the cats for a certain amount of time. The best part about these cafés is that the cats are often adoptable. Here's a map of all the cat cafés that exist in the U.S. at the moment.
2. If the bride knows all the words to "Semi-Charmed Life"…
Find a club that's having a 90s night! Obviously, it will be a requirement to dress in the most 90s-looking outfits that you own –- luckily, tattoo choker necklaces and overalls are making a comeback. Before you leave, take a zillion pictures to show off your scruncies and side ponytails, and then dance the night away to all the NSync and Britney a girl could ask for.
3. If the bride loves watching The Food Network…
Take a culinary class. Cooking classes (and cocktail classes) are becoming such a norm these days that practically every city and town has dozens to choose from. Websites like Groupon and Living Social often have deals for cooking classes in your area, and big culinary stores like Sur La Table and Williams-Sonoma always have a rotation of different classes on the menu.
4. If the bride is a beast at trivia…
Create a game night. There are literally hundreds of Bachelorette party games available online. You don't even need to leave your apartment to have a stellar game night. Instead of spending money on a destination or fancy dinner, go for some glitzy decorations and turn your living room into a trivia lounge.
5. If the bride is obsessed with those survival TV shows…
Try to "escape the room." Escape games are quickly becoming prevalent throughout most major cities across the country. Basically, you are trapped in a room for 60 minutes and are forced to escape by solving puzzles, looking for clues, and relying on teamwork. This is especially a great activity for a group of friends who may not know each other very well –- by the end of the game, you'll be bonded for life.
6. If the bride is outdoorsy…
Go camping! Renting a campground is one of the most affordable "travel" options that exists. If you divide and conquer the other costs (i.e. food, bug spray, firewood, etc.) you'll find yourself with a super-affordable weekend of adventure, stargazing, and, of course, s'mores. Or, for a more hardcore trip down memory lane, check out one of the many adult summer camps around the country.
7. If the bride is counting the days until Fuller House Season 2…
Have an old-school sleepover. Watch all of your favorite movies from middle school and high school (Clueless and 10 Things I Hate About You are both mandatory viewing), pour over old yearbooks, and eat all the candy you can stomach. Make sure you also give one another makeovers and take a million pictures to document the whole thing.
8. If the bride never turns down a trip to Sephora…
Have a perfume party! Perfume parties are catching on as a trendy get-together activity. There are tons of companies online that will either come to your house or ship you your own DIY perfume bar. After ordering, you and your friends will be able to create your own signature scents. Check out some perfume party kits here!
9. If the bride loves being silly…
Go bowling in bridesmaid dresses! Most of us have a collection of bridesmaid dresses in the back of our closets that we fear we might never wear again. Bust 'em out and wear them to the closest bowling alley. You'll definitely get a lot of looks from the other patrons, but who cares? The photo op is worth it.
De is a New Yorker turned Bostonian and a lover of all things theatrical. In addition to writing, she is an actress/singer/dancer/teacher and owner of the fluffiest cat imaginable. She is on Twitter.
Image via Unsplash