9 Money Moves To Make Now To Set Yourself Up For A Smooth, Productive 2019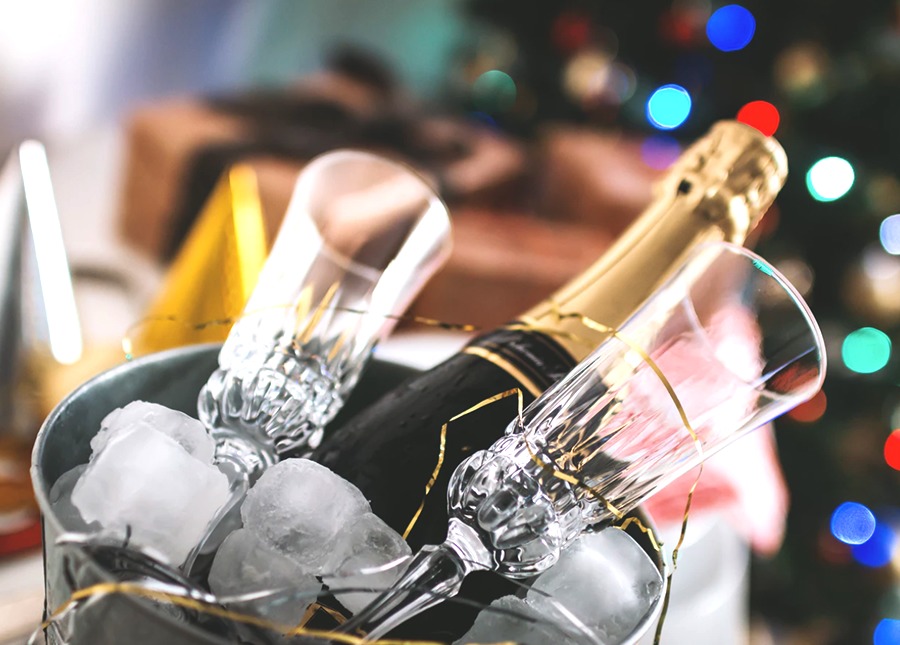 A financial review probably isn't on anyone's list of favorite fall activities. But putting some effort in now to max out savings, avoid overspending, and understand exactly where you stand financially will set you up for a more prosperous (and less stressful) new year. Here's what to work on before the ball drops.
1. Check your spending.
Ever ask: Where'd all my money go? Review your debit and credit card transactions from the last couple of months and you'll have your answer. This exercise may induce some guilt, but it can also help motivate you to cut back on the spending that's not serving you well. Start with the low-hanging fruit: Carla Dearing, CEO of financial wellness service Sum180 suggests picking a couple habitual expenses you can scale back or do without entirely. (Recurring charges are a good place to start.)
2. Set your holiday spending limit now.
Set your limit, and start saving now, and you can avoid starting the new year with a big credit card bill. If you begin in mid-October and save $50 a week, you'll have $500 before Christmas. And stick to your budget. Resisting the pressures to overspend now will be easier than confronting a mound of bills in January, says Certified Financial Planner Michael F. Kay.
3. Prep your home for winter.
If you own a home, take stock of any seemingly small maintenance issues that could cost you in the long run. Get your gutters cleaned, inspect AC units and furnaces, check your roof and any potential drainage issues, and address anything else in your home that could be affected by bad weather now so you don't end up paying more to deal with it later.
4. Do a mock tax return.
April's still months away, but it's smart to see where you stand while there's still time to make changes. Pay particular attention to your W-4 withholdings and your 401(k) contributions. The IRS expects more people to owe when they file their 2018 tax returns because of under-withholding. "The new tax act and payroll tables have brought a great deal of confusion, and few have properly adjusted their W-4 forms to account for the change," says tax pro Abby Eisenkraft, author of 101 Ways to Stay Off the IRS Radar. The best thing you can do? Maximize your 401(k) or other tax-advantaged retirement account contributions. "The more money you contribute to your 401(k), the less taxable income you will have, and it might make the difference between a nice refund and having to write a check to the IRS," she says. Bonus: Investing more now helps you grow your wealth over the long run.
5. Maximize your deductions.
Recent tax law changes have also reduced the number of available deductions in favor of a much larger standard deduction, which increased from $6,350 to $12,000 for individuals and from $12,700 to $24,000 for married couples filing jointly. Still, a few key deductions, like the mortgage interest deduction, student loan interest deduction, and charitable donations are on the table.
6. See the doctor.
For most of us, a new year means health insurance deductibles and out-of-pocket maximums get reset, says Michael Gerstman, CEO of Gerstman Financial Group, LLC. So make sure to schedule any yearly exams or necessary tests, and use up funds allocated to your Flexible Spending Account (FSA), if you have one. Often, any cash you don't use by the end of the year disappears, thanks to a "use it or lose it" policy for FSAs.
7. Get life insurance coverage (if you need it).
If your loved ones would be affected if your income disappeared tomorrow, you probably need life insurance. (If not, feel free to skip this type of insurance for now.) And putting off buying coverage could be an expensive mistake."Waiting another year could potentially affect premiums and will cost more as you age," says financial advisor Michelle Adler.
8. Check your credit.
Get into the habit of checking your credit score and credit report toward the end of every year, especially if you're hoping to buy a home, car, or other big purchase soon. "If you have [erroneous] negative items on your credit report, you can start working on disputing those," says Alayna Pehrson of BestCompany.com. If your credit report's accurate but your score needs a little TLC, devise a plan to improve your FICO score. Making on-time payments and paying down debt can go a long way.
9. Start thinking about your resolutions.
Why wait until January 1? Start thinking about your money goals now, so you can hone in on what you want to achieve in 2019. "Think of this as the year-end financial equivalent of clearing your desk and writing your next day's to-dos before heading home at the end of the workday," says Dearing. "When you return the next morning to a clean desk and a focused plan of attack, you have a much easier time getting started."
Read the original article on Grow. Copyright 2018. Follow Grow on Twitter.
More from Grow:
Image via Unsplash