9 Ways I'm Staying Sane & Productive During My Period Of Unemployment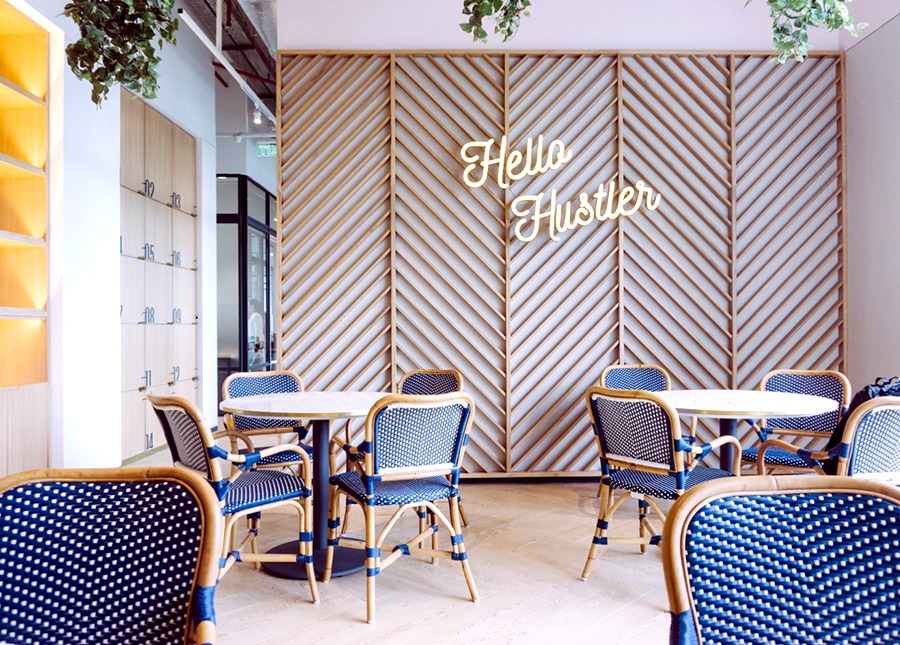 Monday just before the holidays, my boss let me know that 50 or so of us were being let go. I'm happy to report that I'm well on my way go being gainfully employed again, but a quick rebound isn't born out of sheer luck (although yes, that absolutely plays a part). Here's the method that's getting me back on my feet!
1. Start Early
Just because you're now unemployed doesn't mean that you have to change your lifestyle. Assuming that you've got an emergency fund stashed away, you may not need to panic, but you also don't need to slow down.
When I was laid off, I got home and thought to myself, take a minute. Breathe. Don't force yourself to hustle just yet. And it may not seem healthy, but as I was telling myself this, I was already updating my resume. There's nothing that will give future-you more peace of mind than having a few potential jobs already in the works. Sure, it sounds trite, but the longer you put the job search off, the longer it'll take for you to start hearing back. Just do a little at a time if you need to – fix the resume, get a second pair of eyes on it, and start sending it out.
2. Don't be Embarrassed. Reach Out!
This is one of those things that just, well, happens. A business will not have loyalty to you, so when their bottom line is threatened, so is your job. Don't let it drag you down! You may want to quietly start picking the pieces back up by yourself, but in a job search, there's nothing more powerful than your own network. Immediately after getting the bad news, I reached out to a small handful of people: my mom, my former boss (to say thank you and ask for a reference), coworkers I'd miss, and former coworkers or contacts that may know of greener pastures. It helps immensely to not only hear about new potential opportunities, but also to feel the love and know that they have your back. Sometimes that mood booster is even more important than the reference they'll give you.
3. Set Your Battle Station
After being laid off, I packed my desk and brought the essentials home: my planner, my favorite pens (a totally normal thing to have, right?), and the paperwork they provided saying "thanks but you're out of here." Since then, I was able to set up a private workstation in a quiet, sunny spot, and my laptop, phone charger, planner, and notepad were all there to help me with my job search.
While I'm lucky to have space in my home for a desk and "home office" setup, most of my friends are not. So if you don't have something already set up, mark your territory on the kitchen counter or your dining table, and make it comfortable. This is your new spot to get shit done. Treat it well!
4. Stick To A Schedule
I may have turned off 4 of the 5(!) alarms that I rely on each morning, but that single remaining alarm will stay. Just because I don't have an office to step into doesn't mean that I don't have plenty to do! Waking up at 7 AM and retaining my sense of time means that I'll be able to step into the swing of things quickly once I have the next new job.
Some things to keep in mind, if you're anything like me:
Don't forget to drink water! I rely on the tempo of my office to keep me hydrated – getting up for tea between interviews and having a full glass of water for each meeting meant I never really had to think about it.
Side hustles wait for no man. The night I was laid off, I had to head right on over to host a trivia fundraiser. The job was just one part of my weekly schedule – even though it's gone, the rest can stay intact. Trivia nights, hosting dinner for my grandparents – these are the things that bring me joy, and as much as I didn't feel like going that first night, I benefited immensely from the mental reset.
Dogs ain't gonna walk themselves. It's up to me to make sure that Oski keeps her routine, otherwise starting at a new company will throw everything off. Even though I'm not coming home for lunch at noon to walk her, I'll still take her out every day at the same times.
5. Set Goals
I told myself when I got home from that first pub quiz night that I would be employed again by the start of the new year. That's a lofty goal, and not a lot of time to get it done! So to break it down into bite-sized pieces, here are the tangible goals I stuck to:
Apply to a minimum of 5 jobs per day (slowly expanding my potential commute if necessary).
Reach out to two contacts per day, letting them know that I'm on the market.
Complete two tasks just for myself – this can be anything from cleaning the house to getting shots for my next trip abroad, reading a chapter of my current book, or anything else that fits into my Better Yourself Tax category.
6. Automate What You Can, and Get the Other Things Out of the Way
Automation is the best way you can keep your momentum going, even when you're feeling a bit burned out. Sign up for job news updates on ZipRecruiter, Glassdoor, and LinkedIn. Order groceries from Instacart or Prime Now if you need a minute to reset, but also need to eat.
And for those one-time tasks that are hanging over your head? Make it a point to tackle one a day. If you feel the separation agreement looming over you, read through it and decide if you want to sign it. Complete your unemployment registration or COBRA enrollment. Move your 401K. Take a deep breath and knock one off at a time – you'll feel better once you've done it. Trust me.
7. Optional: Make Some Money
You may not need to, but if you have all this extra time, why not gain a new side hustle? The last time I was laid off, I started this blog. This time, I signed up as a walker for Wag– an app that instantly connects dog owners with walkers in the area. I figure I could use the mental break each day, and what better pick-me-up than meeting a canine friend, taking Oski out, and making a few extra bucks?
8. Get Outside!
It's not every day that you get to enjoy the sunshine on a random Wednesday afternoon. While I was spending time debating between job search hustling and becoming a hermit and playing video games, it's too good of an opportunity to pass up. Everyone in LA is off working, and it's the absolute best time to enjoy a hike, the beach, the tourist trap restaurant that's gained Instagram fame…
Life is better without the crowd. Unemployment means uncertainty and stress, but it also means your schedule is no longer confined by the 9-to-5. Take advantage of the newfound temporary freedoms!
9. Don't Feel Deprived
Again, assuming you have an emergency fund, there's no reason to sit and suffer. I spent the past few days indulging in great tea, spending time with my sister, and meeting up with friends. And if you don't have an emergency fund? Give yourself some leeway and enjoy your favorite mindless TV show while Skyping a friend in another time zone. Surround yourself with comfort and support. You'll be back on your feet in no time, but don't be afraid to lean on the people you love in the meantime. They've got your back.
*****
The last job may be a thing of the past, but there's so much more to life than just what we do for money. It feels like a punch in the gut, but with a bit of hustle and discipline, it's not a permanent setback. Just be sure to indulge in the people and things that give you genuine joy in the meantime.
I'll see you on the other side of the job search, friends!
Image via Unsplash