9 Ways To Succeed When You're An Introvert In An Extrovert's Job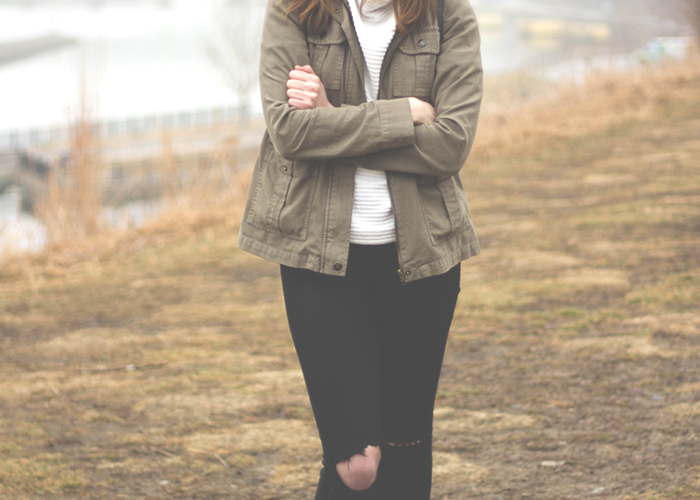 People generally seem surprised when I proclaim that I'm an introvert. The responses are often the same: But you're a teacher! But you do theater! But you seem so outgoing on Twitter!
And all of those things are true. I teach theater to middle and high school students, and I'm constantly encouraging them to step outside their comfort zones and try new things, so I have to often lead by example. I perform and direct for community theaters in the Boston area. (And I guess anyone could seem outgoing on social media.)
But the reality is, I'm definitely not as extroverted as my career path makes me seem. That age-old phrase, "Fake it til you make it!" comes to mind, and it's entirely true in my case. I still get nervous on the first day of school every year, when I have to meet (and impress) a brand new set of teenagers. And I've never been one of those actresses who "eventually finds auditioning fun" — it's literally the worst part of being a performer, IMO.
When you're someone who generally prefers to be alone, or with the company of one or two close friends, it can be draining to spend all day (and sometimes all evening) surrounded by people, especially people that you have to educate or entertain. It's easy to wind up feeling like you have nothing left for yourself at the end of the day.
However, over the years, I've discovered the strategies that work for me. There are tactics that I employ every day, sometimes without even really thinking about them, that enable me to get through the day without feeling completely wiped out in the evening.
Here are nine survival tips if you're an introvert who is currently working a job that is designed for an extrovert:
1. Get to the office early.
My work day doesn't start until 8 AM, but I'm usually at my office by 7. That hour of quiet time in the morning is essential to my well-being. It allows me time to decompress before the halls begin to fill up with students and faculty. I can check things off my to-do list or even just sit and drink a cup of coffee before the day actually starts. Without that time to myself, I find that I'm in a super grumpy mood for the rest of the day.
2. Be prepared, Lion King style.
Procrastination is often my downfall. When I have to teach a lesson that I've never taught before, or if I have to lead a rehearsal, I find that if I'm not overprepared, I feel much more anxious. When you're someone who doesn't love being the center of attention, it's important to know exactly what you're going to say and how you're going to structure your time. Managing your own expectations is sometimes half the battle.
3. Don't be afraid to take lunch by yourself sometimes.
We all have that co-worker who can't help but comment on colleagues' choices, but as an introvert, it's important to not let a snide, "Oh, aren't you so busy?" get to you. The lunch break can be a blessing or a curse, depending on how you use it. If you're not comfortable sitting at a big table with acquaintances, don't do it every day. Of course, it's important to get to know your co-workers, and you don't want to be completely anti-social, but it is okay to hang solo for lunch one or two days a week. Don't let anyone else tell you otherwise.
4. Have some "me time" when you get home.
If you live with your partner or roommate, explain to them that you need a moment to yourself when you get home. Don't turn on the TV. Don't pick up your phone. Don't check your email. Just lie down in bed (in the dark if you want) for a glorious five or ten minutes. You'll be surprised by how much it might recharge you.
5. Make the most of your commute.
Unless you're carpooling, you're most likely commuting on your own. Regardless of whether you are driving, taking the train, or biking to work, you can find ways to be by yourself, even if you're surrounded by other commuters during rush hour. Audio books are a godsend, and podcasts are sometimes even better. (There's even a Pretty Little Liars podcast out there, in case you were doubting that you'd be able to find something to fit your specific interest.) Personally, I choose to listen to musical cast recordings in my car and perform one-woman shows while sitting in traffic.
6. Volunteer (as tribute) for errands.
Your boss is craving an iced caramel macchiato? The office is out of copy paper? Someone needs to pick up bagels for the morning meeting? Raise your hand and say, "I'll do it!" Volunteering for errands will get you out of the office and often give you a break to go off on your own.  It's a win-win.
7. Stay hydrated and keep your tummy happy.
The work day can feel long if it doesn't include various breaks throughout the day, and it's natural to focus those breaks on food. Food and water are essential for your energy and mental well-being, and while it's important to keep a stash of healthy snacks within reach, don't deprive yourself of the things that you really crave. It sounds simple enough, but it's amazing how much my mood and sense of calm can be affected if I'm not drinking enough water, or eating the things that I actually want.
8. Do yoga, whether it's at a studio or at home.
Any yoga enthusiast would tell you that there are tremendous benefits of doing yoga, even if it's just once or twice a week. The idea of achieving balance, mindfulness, and serenity can be immensely helpful when I'm constantly surrounded by other humans. Yoga allows you to take time for yourself and focus on yourself, which is great when your job requires you to focus on everyone else around you. If you don't want to spend on expensive yoga classes, get a mat, and do your own mini-practice at home for 15 minutes a day.
9. Make it a priority to build quiet moments into your day.
No matter what your schedule is, I guarantee that you can find at least five or ten minutes to have a moment to yourself. Sometimes all it takes is a few minutes alone (even if it's spent locked in the single-occupancy bathroom) to just recharge your batteries enough to make it through the rest of the afternoon. In my opinion, regardless of what your job entails, your well-being should always be your first priority.
De is a New Yorker turned Bostonian and a lover of all things theatrical. In addition to writing, she is an actress/singer/dancer/teacher and owner of the fluffiest cat imaginable. She is on Twitter.
Image via Pexels