9 Women Entrepreneurs On Their Best Tactics For Landing New Clients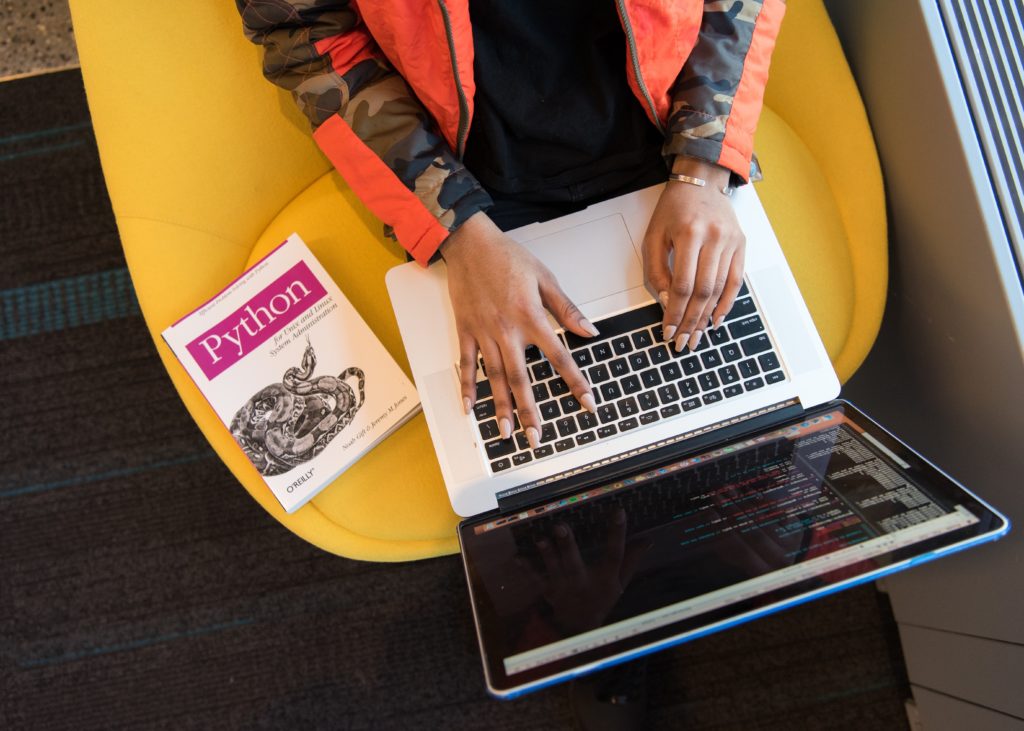 This article is sponsored by Squarespace.
When you're a new entrepreneur or freelancer, you learn quickly that your success in business (and your personal income) depends almost entirely on one thing: getting and retaining clients or customers. And when you're starting from scratch, that can be seriously daunting. How can anyone know the value of what you offer when you don't have clear evidence of that value yet?
That's why Chelsea, TFD's founder, waited to launch her own media company until she was sure she could actually continue growing a following. Of course, while being active on social media is certainly a boon for starting a business and landing clients, every industry is totally different. 
To help you grow your own small business or burgeoning freelance empire, we spoke with some amazing women entrepreneurs about the tactics that have worked best for them. Here's what they had to say:
1. Focus on SEO optimization.
"One of the best ways I've found clients is through SEO optimization.  By learning how to structure your website and blog posts to rank organically, you can get clients flocking to you without needing to spend a lot of money on advertising.  
"For retaining clients, I'm always trying to add value to their lives instead of clutter. When I email them, I make sure I'm linking to articles and items that will help them where they're at in their financial journey." Steffa Mantilla, Certified Financial Education Instructor (CFEI) and founder of the personal finance website Money Tamer.
2. Have a website that is sleek, professional, and super user-friendly.
"The one thing that rings true for any industry is that you need a solid online presence. And that's where Squarespace comes in. 
Building a beautiful, professional website can seem like an impossible task if you have no design or coding skills — one that's all too easy to keep putting off. But with Squarespace, you can easily create a totally customized website for your brand, online store, or portfolio. You can even choose from over 200 different design templates that are organized by category. Plus, you can easily add online booking and scheduling for your classes or sessions to your Squarespace website. Clients can see your availability and reschedule if needed, making coordinating calendars a totally seamless process.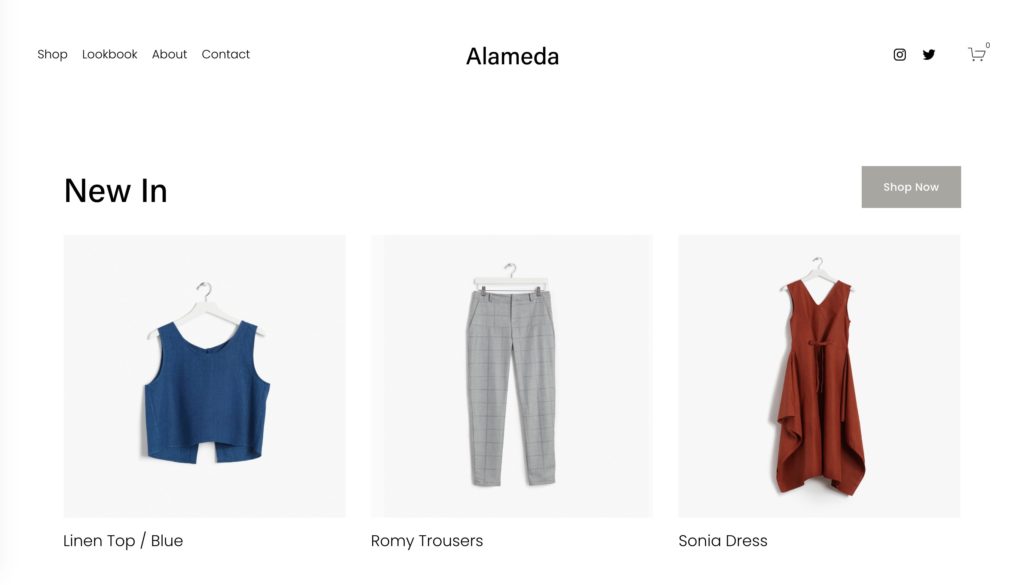 And if your business includes a product or service, Squarespace's ecommerce features offer inventory management, merchandising features to make your products look their best online, a simple checkout process for your customers, secure payments, and more!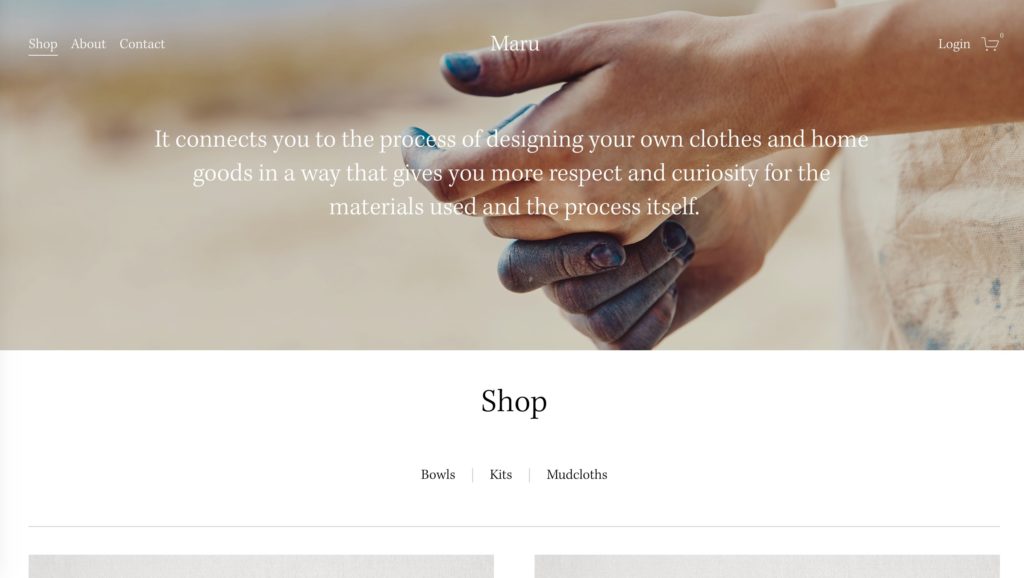 If you need any tips on how to build a beautiful portfolio website, check out TFD co-founder Lauren Ver Hage's how-to guide here. A big plus: Squarespace is also super affordable, starting as low as $12 a month, and you get a free domain if you sign up for a year! Head to Squarespace.com to get started, and when you're ready to publish, you can use our offer code 'FINANCIALDIET' for 10% off your first website or domain." – Team TFD
3. Have a flawless strategy for email.
"Your income is in the Inbox! As a service provider, I have found my best (and longest term) customers/clients through internet research paired with a flawless email strategy. The key is to send out a brief introductory email that lets your potential client know what problems you solve for them, entices them to follow-up with you, and asks them for a time to connect via phone (or video chat/in-person) within the week. This works well because it's a quick read email and low commitment 'ask' of the recipient.
#ReferralGameStrong — Referrals are akin to word-of-mouth marketing which is the #1 form of marketing. Creating and regularly executing a referral strategy will revolutionize how many new clients you acquire and the rate at which you acquire them. Your referral strategy can be as low-fi as asking previous or current clients for names of friends who could benefit from what you do/offer. However, if you want to level-up your referrals strategy, you can set up a formal affiliate program for clients or associates to make money by bringing new customers to you." – Tenin Terrell, Marketing Communications expert and founder of Fashion Works and CMO2Go.
4. Create a product that genuinely speaks to your audience.
"We had built up a community that supported us before we even started our company, as we were engaged online with other BIPOC that had skin conditions, or otherwise 'imperfect' skin. Our customers are loyal to our brand because we are a reflection of them. We build products and experiences that make them feel celebrated rather than judged. We are inclusive at our core rather than as an afterthought." – Olamide Olowe, owner of Topicals, a skincare line that "represents every type of person"
5. Put out truly valuable content.
"Customers are more informed (and online) than ever. Investing my time into a regular YouTube schedule helped me double revenue year over year, even during a global pandemic. How? I simply answered questions that I knew my ideal clients were struggling with in video format, providing as much value as I could. Demonstrating my ability to help them for free showcased my knowledge and skill set, while also building trust. YouTube is also a great platform for discoverability, so making my video titles keyword-heavy and packed with knowledge ensured the right people would find me in a crowded digital space.
Also, converting free YouTube viewers, blog readers, or Instagram followers starts by taking them to your 'home base,' AKA your website! Make sure that your website is optimized for usability and you have your customer's journey in mind. I love my Squarespace site because it's easy to update without waiting days for a developer to make changes for me. Bringing traffic back to my website through use of my video description box, Instagram bio link, etc. makes it more likely for site visitors to take action by filling out a contact form or coaching application, and also makes it easier to retarget them through ads if that's the route you choose to go down." – Latasha James, Founder of creative services and digital marketing company James + Park LLC
6. Perfect every detail before you put your product out in the world.
"I am strong in my belief that what keeps our customers coming back for more is our complete dedication and love for Sichuanese food. When you create something that has so much heart in it, people always notice. I spent years perfecting every detail of my product and researching the perfect flavors to make it all come together. Fly By Jing started as a pop-up dining experience where I shared my flavors in person with those who choose to attend. All the effort and care I put into what I do resonates with our consumers, and always keeps them coming back for more." – Jing Gao, Founder and CEO of Fly By Jing, the first 100% all natural Sichuan chili sauce
7. Make customer satisfaction a priority. 
"Nurturing relationships with your customers is incredibly important towards keeping them coming back. I have found that sharing stories of satisfied customers with others always makes an impact towards potential new customers. Retaining a base of people who genuinely care about and believe in what you have to offer them stems from great service and a product that directly satisfies their needs. Improve your customer satisfaction by understanding and being sympathetic to their exact needs. In my case, I am helping out diabetes patients who struggle to afford insulin through our standard healthcare system. It's a difficult subject to take on, as it affects so many lives. For this reason, I love to make everyone feel important, heard, and front-and-center. It is also important to check in with your consumers as much as you see fit. Gather feedback, hear out any concerns and have an educated staff who can answer any questions they may have." – Kennedy McDaniel, CEO and Co-Founder of Banting, an online marketplace for licensed pharmacies making it possible for patients to safely purchase insulin from Canada
8. Talk to your customers IRL (when it's safe). 
"My tactic for finding new clients is to attend community-based events that interest my target audience. My tactic for retaining those clients is to consistently engage with them. I have found that people like to be talked to, not advertised to. I get a more solid client base when I network within communities." – Erma Williams, owner of The Pomade Shop
9. Get really, really good at cold pitching.
"Cold pitching can be such a drag, but there are ways to instantly warm up a pitch so it's not so bad! 
First, lead with enthusiasm. Mention a specific thing about them or their business that you like or are excited by. For example: I saw on your Facebook page that you're doing a really cool giveaway! I signed up for it too because I want to win that Jamaica trip!
Next, tell every potential client how you will benefit them. By doing that, they'll see your worth. How will their lives or businesses change by working with you? Answer this question, and you're looking at a long client list." – Amanda A. Kostro Miller, Freelance Copywriter
Image via Unsplash
If you're ready to get started building your own personal website, head to Squarespace.com for a free trial. When you're ready to publish, you can use our offer code "FINANCIALDIET" for 10% off your first website or domain.