9 Young Mothers Share Their Money-Saving Secrets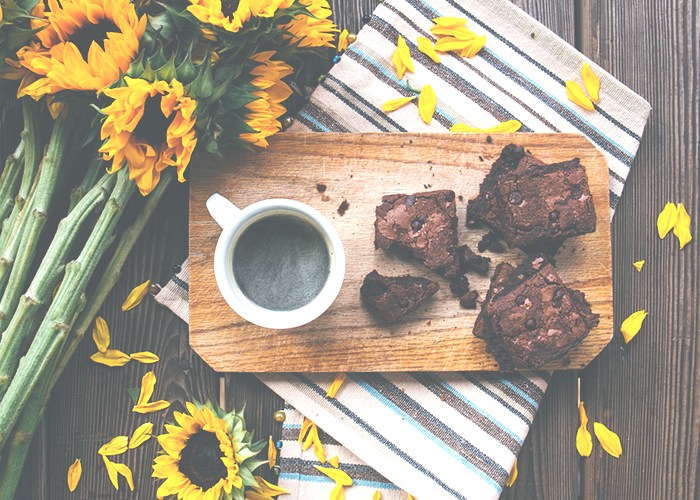 As a young lady who is very decidedly un-motherly, I wholly and completely appreciate the fact (yes, fact) that mothers are pretty much an entirely different breed of human. They are somehow inherently able to accomplish any-and-all tasks (difficult and stressful ones included) with the absolute grace of whatever god you might believe in. And they do it without complaining. (How? I can hardly make it through a few hours without whining to myself about something.)
I have carefully watched and admired my mother since the day I was born, and can say without doubt that she is the reason I've somehow been able to keep my shit together as a budding adult. She taught me how to be a person, and I owe nearly every piece of knowledge I have in life to her.
I figure from watching my own mother that moms tend to have some sort of secret mom-knowledge that keeps a family and a household running smoothly. Here on TFD, we do a lot of talking about different personal finance tips and how us young folks navigate our twenties, financially. I decided to see if the young moms I could find had any additional wisdom to offer us, straight from their own personal secret mom-knowledge vaults.
I asked a bunch of young moms what their secret savings tips are — here's what they had to say.
1. "I am a professional coupon clipper. Not an extreme couponer, because in my opinion, that's actually a good way to bring stuff into your house that you don't need (which isn't good when you only have a few hundred square feet and a baby). What I mean is, I don't get things just because there's a coupon. I know the things I need, the groceries I generally use to cook with, etc. and I have a hard list of all of them. But every time I grocery shop, I thoroughly search for the best coupons/deals of the week in the area on only the specific items I want and need. It is tempting to see a coupon for like, chocolate syrup, and think 'oh, I should get seven bottles,' but the fact of the matter is we don't really need it, and even with the coupon, it is kind of a waste of a few dollars." – Shaelyn
2. "This is a very mom-specific secret, but when I was pregnant, I decided to really not go wild with baby clothes. She was my first child and I did want to go insane and get tons of cute clothes, but I know that a) babies grow really fast, b) babies are messy, and c) it isn't really even necessary for a baby to be in a matching/cute outfit, so long as the baby is comfortable. I told my family and friends, I'd prefer baby shower gifts that aren't little outfits, just because I've seen that where you get the mom 100 outfits and the child only wears like, seven of them before it grows out of them all. I asked for things like books
/toys she could play with for a long time, other practical accessories
/supplies instead. I was going to a shower recently and looking for gifts and I was kind of appalled that baby onesies can be so expensive. It will be probably soaked in spit-up and breastmilk and diaper cream in five minutes." – Elissa
3. "When I became a mom, I realized how important it is to save from an early age. I wish I'd been putting money in a retirement account, because now I look to the future and think how I'd like to put my son through college, and I don't necessarily know what that means for me financially. So, it is kind of late for me to go back and do that, but I've decided to start an account to contribute to for him when he's older. I'd love to have that extra money now, but it is worth it to give a portion of our income to that account. I can't stress the importance of saving early in life, and since I didn't, I want to get a head start for him. My advice would be to start doing that for yourself, and not waiting. And if you have kids, do what you can to do the same for them." – Kelly
4. "This is important for parents especially, but I think you need to try really hard to make sure your kids eat what you eat. I know this because I made the mistake with my first, I started him young on a 'kid diet' of like peanut butter, mac and cheese, chicken nuggets, etc. because kids can be picky and those were easy things to get him to eat. I know it isn't always possible because some picky eating can't be easily fixed and you don't want to, you know, starve your child. But having two separate grocery budgets — the grown up one and the kid one — really ended up costing us. After my second, I decided to raise him to really just eat grown-up food from the start as a young child, so instead of grocery shopping for and preparing separate meals for the kids every day, they eat what my husband and I eat. It saves me more money than you would think to just have us all be on the same diet instead of spending extra on fun gimmicky kid food." – Ashley
5. "I save on my utility bills by being a huge stickler about unplugging things, turning off lights, taking quick showers, not using unnecessary water, etc. It makes a big difference each month when I can really be mindful of what we're using. People take water for granted, but I like to treat it like a really scarce resource — for a lot of people, it is. I don't want to waste it. It is morally just not a cool thing to do, and it also saves us a lot of money." – Anne
6. "I'm a wholesale club pro. I buy everything there except most food pretty much. I have two young kids, and I'm only 23. There isn't a lot of money to go around, and I'm feeding a good amount of mouths, so I do buy some food in bulk
, but not too much because it tends to go bad and then be wasteful. But paper goods, toiletries, office supplies, cleaning supplies, and lots of non-perishable things come from Costco. I keep everything stocked up and that way I don't have to run out all the time when we run out of tissues or toothpaste or something, and I only have to go shopping for those things like twice per year." – Jackie
7. "I write down everything. Every. Little. Thing. I track our spending down to the last cent and analyze the crap out of it looking for places I can cut back. I keep a binder where I put a printout of each monthly budget and sheet of what we spent and I compare them, make new budgets and plans based off of them, etc. I have a lot of time on my hands, I know not everyone necessarily can put this much into budgeting. But I have a seven-month-old and I stay home with her, and my boyfriend is working. We have enough money to get by, but not so much that I feel capable of letting anything be spent without making sure it is necessary and within out budget." – Sydney
8. "Here's my best saving tip: your two-year-old will want a dog. And you should probably say no, at least until you know that you have some disposable income. I love our dog, and we got him because my toddler became obsessed with dogs and we thought it would be fun. But there are so many issues — we spend so much time and money that we don't have excessive amounts of on caring for this dog, and we don't even have a child old enough to help out with the thing. Dogs are a good thing maybe when you have more time and money, or an older child, maybe 10 years old, who can help care for it in any way." – Jess
9. "I have kids who love to use a fuck ton of toilet paper. I'm serious — they think it is so great to use 10x more than necessary! Haha. I saw on Pinterest to draw a little line on the bathroom wall under the roll of toilet paper that says something about how that's as far down as you need to pull before you rip off the toilet paper. So I did it, we wrote 'that's enough!' and I feel like it definitely helps us not go through rolls so quickly. It even helps me make sure I'm not getting excessive with it! But I mean, obviously, we've also had a family discussion about how if you, um, need a little bit more to get the job done, that is okay. It is just a guideline to help us not be wasteful!" – Julie
Image via Unsplash 
Mary writes every day for TFD, and tweets every day for her own personal fulfillment. Talk to her about money and life at mary@thefinancialdiet.com!