A Complete Financial Breakdown Of Adopting My Dog From A Rescue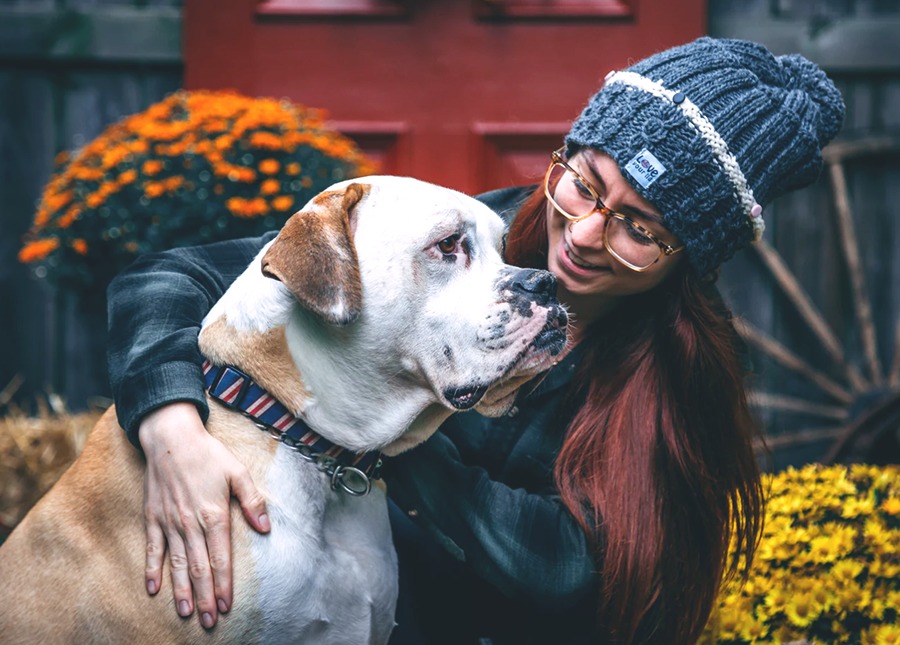 I'm constantly looking for hacks, measuring myself against goals, and looking for opportunities that all bring me closer to true financial independence. It's become more than just a hobby for me — it's a full-blown passion at this point. So I'm surprised to say I just took one sizable leap back. And I couldn't be happier for it!
So what the hell did I do?
I got a dog!
Forgetting for a second that my dreams of becoming a crazy cat lady are now dashed, it's also going to be a sizable financial burden moving forward. I went into this on a whim, but you can bet I'm running the numbers now that I've got sweet ol' Oski.
So, how much did I spend in the process? Let's take a look…
Adoption Fees: $450.00
This is unusually high, but for a great cause! I reached out to a nonprofit called Angels of Rawley Foundation (AKA ARF!), based out of San Diego. It's a group that coordinates rescues from South Korea's meat trade industry. You read that right — Oski was raised to be eaten.
So it's about $175 more than the other agencies I was working with, but I believe in what they're doing, and it helps the group stay afloat. They also made sure Oski is up to date on all of her vet needs, is spayed, and is healthy enough to be in the care of someone who isn't a professional dog rehabber.
Initial Vet Visit: $44.00
Just to cover the bases, I wanted to get Oski checked out by my local vet and give her a dose of heartworm preventative, which she was due for. I looked on Yelp for the top-rated vet near me that works for both cats and dogs, and found a free check-up for first timers who check in online. Woohoo! The only fees I had to pay were for heartworm preventative and a test recommended by the adoption group.
Home Setup: $39.94
This was just the miscellaneous odds and ends that needed to exist in my home before I could confidently bring a pup into it. This includes:
IRL Setup: $21.98
The deciding factor that led me to Oski is the fact that so much of my life has become dog-friendly, and I felt confident that I could be attentive to a dog in my regular day-to-day activities, from nights out at my friends' houses to family time, to hosting trivia nights at my local brewery. But taking her around with me meant having a few dog-mom supplies at all times.
Leash: $8.99
Collapsible Dog Bowl: $0 (included with the leash)
Harness: $0 (provided by the ARF foundation)
Bag of Tennis Balls: $12.99
Recurring Costs: $77.60 to start (expected $26.40/mo)
So now I know how much the initial setup cost, but you can expect I'll have to continue paying for a few things throughout the duration of Oski's (hopefully long and well-loved) life! Not sure yet on how long each of these will last me, but the recurring charges will be:
I've had my cat for 6 years and typically spend about $15 per month on her needs. Now we'll see that monthly "Pet" budget almost triple to $41.40.
Startup Total: $633.52
Woah. You can bet that busted my budget last month! And now the recurring costs should be more regular and doable, but it'll still drive up my regular monthly budget by about $30, plus extra cash I'll be socking away in case of vet-related emergencies. Still, even if she delays my FIRE plans by a few months or a few years, I have a feeling Oski will make the journey to early retirement so much more fulfilling.
Tis is a 20-something recruiter, startup enthusiast, finance blogger, and proud feminist-slash-crazy cat lady. Find her on Twitter or check out the blog for lifehacks and musings on personal finance, professional growth, and enjoying the journey to early retirement.
Image via Unsplash