A Step-By-Step Process To Buying Your Ideal Car On Craigslist
By Emma B.
|
Tuesday, November 24, 2015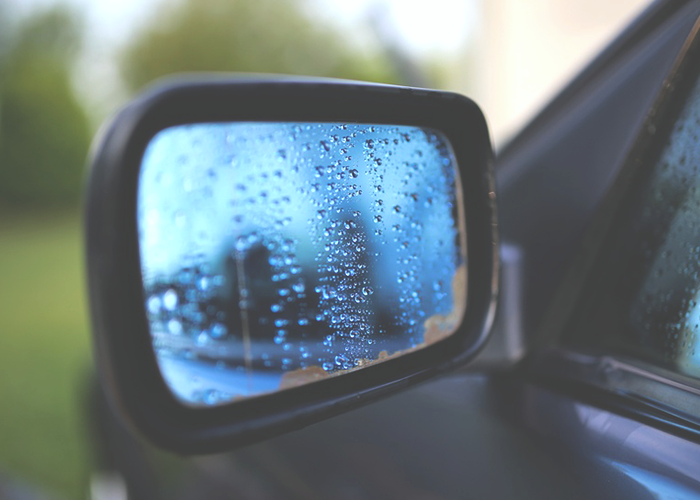 A year ago, I bought my first car, and I bought it on Craigslist. It's the largest purchase of my adult life (besides my education). It was also my most rewarding consumer purchase because I got what I needed at a great price, will use it for years to come, and the buying process made me feel knowledgeable and empowered. I delayed this purchase for a long time (three years, in a town where everyone drives) and did an excessive amount of research beforehand, so I was walking into my buying situation 100% prepared. Here's a step-by-step breakdown of how I bought my car, if you're considering buying a used car (and not going through a dealer).
1. Make a car shopping list.
Figure out what you need. I wanted high safety ratings, less than 80,000 miles, ease of maintenance, and miles per gallon no lower than 20 (city) or 25 (highway). I had to forego some of the best mileage cars because they had lower safety ratings. A good rule of thumb, regardless of your priorities, is to get a car that is still under warranty or has less than 60,000 miles. I am not an expert, I have just been told that after 60,000 miles, more expensive things, like tires, need to be replaced.
Next, set your budget. I realized that, in my market, once I got below $10,000 on Craigslist, my options would be limited to compact cars, cars that are eight or more years old, cars with over 100,000 miles, or cars that may need lots of maintenance. There's nothing wrong with those things, but it can result in larger costs down the line and can mean that your car will not last as long.
Do your research. Talk to people you know and trust about their cars. If you are lucky to have a friend or family member who is a mechanic or does their own car work, ask them for their opinion. I also used the
Cartalk website
,
Kelly's Bluebook
and
Carfax
to see what people online said about the makes and models of the car they owned, and got a general gauge of the price range for certain cars and the common maintenance issues and complaints people have with them.
Get your money. If you need to get a loan to buy a car, having that money ready sooner can only help. This ended up being a big issue for me because, although I had the money, my bank does not have physical branches where I live. There is no way I could get $15,000 out of an ATM and carry it around, but a lot of sellers need to see the money as soon as possible, so that they know you're going to come through on the sale.
2, Go shopping.
Once I had made my own check list, of all the things I needed in a car, I got on Craigslist and start hunting. I found advice on 20somethingfinance that said to set up RSS feeds for the makes and models you want, and then go see the cars right away and be prepared to make an on-the-spot offer. It was like finding a perfect apartment rental in NYC, really.
Run the VIN. Once you identify a car, contact the seller and request the VIN. If you are serious about the car, I think it's best to run that VIN through Carfax. For a small fee, you can basically get the entire maintenance and accident report history of a car based on its VIN.  This report will give you assurance that the car is accident-free and the title is clear, i.e. not stolen, etc.
Do more research. Google the make and model with the term "recall" to find any recalls.  In addition, I ran the car's info in Kelly Bluebook to get an estimated price. The Bluebook price served as my baseline. If the asking price is higher than that, you'll be prepared, and equipped with the information, to negotiate hard.
Inspect the product, and don't be afraid to get a second opinion. If you aren't comfortable with your own pop-the-hood assessment, ask someone who knows a lot about cars to come with you. A relative of mine does his own car work and he came with me, popped the hood, and drove the car. I felt super secure having him there both for my personal safety (because Craigslist can be scary) and because, if there were red flags, he would have enough knowledge to address them with the seller. After you do your own inspection, some people like to ask the seller if they're willing to let you inspect it at a local autoshop. Most autoshops will offer free, walk-in 29-point inspections, which typically puts the car up and check tires, brakes, alignment, and suspension.Be sure to ask them to estimate how much it would take to repair any problems they identified.
3. Negotiate the price.
Give them your baseline price. For me, this price was the Bluebook value, adjusted down based on the Carfax report, recalls, and my viewing and inspection of the car. If you already know that the car would need certain maintenance (like a new transmission or tires), calculate the cost of that maintenance, and adjust your price accordingly. Also, be sure to ask the seller why they are getting rid of the car, just to make sure you're not missing any piece to the puzzle.
Set a precedent with your non-negotiables. To actually own a car you need the title (a piece of paper). Anyone who is a car owner will have this, or be willing to get one. The owner should also execute an Affidavit of Title (which is something they sign in front of a notary). I got mine from my state DMV website.
4. Seal the deal
I closed the deal at a branch of my seller's bank because it was easier to ensure that the wire transfer went to his account this way, and all banks have a notary on staff who can notarize the Affidavit of Title for free. Free notarial services are also available at many post-offices, other government offices, and some libraries. I would recommend making sure you have the title and Affidavit in hand before you exchange any money.
Your final step is getting ready to drive your new car. You will need to have insurance and a license plate to legally drive the car. So, if you intend to drive the car away, set up insurance before that and make some arrangement with the seller about letting you use the plate until you can register the car to get a new one. This process is best when worked through deliberately and methodically, even when you're crunched for time. You don't want to risk missing something when buying your new used car.
Emma is an attorney who moved from NYC to Nashville for law school and decided to stay.  She will never again live North of the Mason Dixon line or pay more than 1/3 of her salary in rent. Follow her blog or her Instagram.
Image via Pexels