How 3 TFD Readers Are Overcoming Their Biggest Financial Setbacks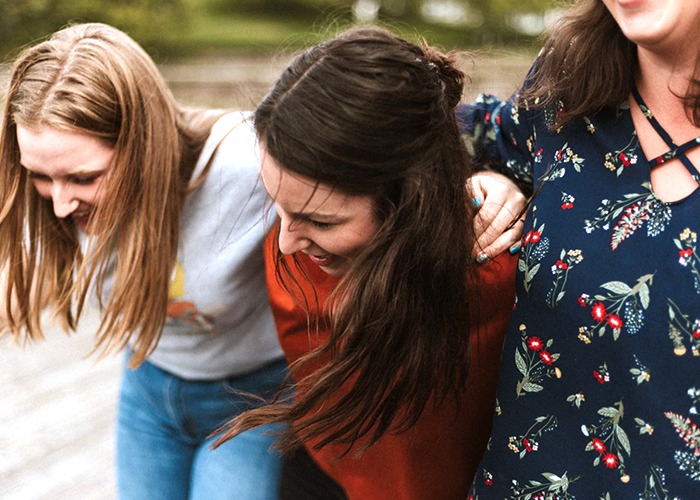 This post is brought to you by CreditRepair.com
Since the earliest days of TFD, our followers have expressed one thing over and over: how haunted they feel by their past financial failures. Either they messed up, life dealt them a series of bad hands, or some combination of the two have led them to doubt they'll ever feel confident with money. But personal growth is the very premise on which TFD was founded. When our CEO Chelsea started the company as a personal blog in 2014, she'd already lived through all the most common financial foibles: ruined credit, overspending, career missteps, and so on. But the more she talked about these issues, the more other women wrote in to talk about their own insecurities. Pretty soon, TFD was no longer one person's story, but rather a big, diverse, ever-expanding community of people all working on improving together. That's why supporting and cheering on our audience is so important to us, and why we're always looking for ways to do this better and partners who share this mission.
With that, we're happy to share that our longtime partners at CreditRepair.com are giving three of our readers help with rebuilding their credit. We'll follow along for six months and share their experience with you in articles here on the site so you can learn about the moves they're making. Each of these women has dealt with incredibly difficult situations that led them to have far lower scores than they'd like. Their stories show how much a person's financial situation is entangled with all the other messy aspects of life, from loss of loved ones to loss of trust in those close to us. As we share their stories with you, CreditRepair.com will be helping them by organizing their credit reports to identify items that could be challenged or changed, and interacting directly with credit companies and bureaus to make their scores more accurate. With that, here's how three TFDers are bouncing back from their worst financial setbacks and motivating themselves to push forward:
*****
Ingrid, Age 23
Chicago, Illinois
Credit Score: 530
Why her credit score is hurting:
"I had a credit score well into the 700s until recently. I found out after graduating college that my mother had taken out student loans in my name without telling me about them. So after graduation, I was supposed to start making payments. Without knowing it, I had gone more than three months without making payments. I finally figured out that this existed when I couldn't even use my credit card to make regular purchases and got my loan into forbearance. But that didn't change the fact that my mother had caused my credit score to drop more than 300 points. My current credit score is 530 and this hurts me so much. I know I'm someone who is responsible and good with money, but my credit score doesn't reflect that."
What keeps her motivated:
"I'm really motivated to rebuild my credit so that I can have financial independence. I don't have the greatest family relationships and I want to stop depending on them for financial help as soon as I can. I also want to be able to take advantage of all of the opportunities that having a good credit score offers you. The hardest part about bouncing back is that despite my late payments not being my fault, the only cure available is time. So even though I have done everything else perfectly, this one instance will have to stay with me for seven years. In tough moments, I remember how financial independence is my main goal and I have chosen the hard path to get there every time before instead of taking the "easier" option and letting my family continue to have power over me."
Mary, Age 47
Seattle, Washington
Credit Score: High 500s
Why her credit score is hurting:
"The majority of my credit disaster happened in 2010. Things that happened around then: I lost my job and my (then) husband killed himself. I lost my house due to foreclosure. I had a voluntary repossession of my car. I had numerous bills and credit cards go unpaid, and I had a couple of things go to collections.  I have been trying to work on getting my score up for the past year or two but it is coming back SO S L O W L Y. I mean, it's ridiculous how a person can wreck their credit in a relatively short amount of time yet building it back up takes forever."
What keeps her motivated:
"I remarried in 2016 and one of the things my (now) husband did to try to help me was to add me on to his credit cards. While my score is better than it used to be, I still feel depressed about it sometimes because I feel like I'm working so hard. What keeps me on track now is that I feel I shouldn't be a middle-aged woman who doesn't have her sh*t together. I don't want the bad credit score to follow me around nor inhibit what I would like to do in my life. For the past seven to nine years it has seriously impacted what kind of choices I have (for instance, where and how I can rent. I want my credit score, along with my general finances, to improve so I won't be limited as I age. Credit scores impact so many areas of our lives now, including auto insurance and employment. It takes an excruciatingly long time to bounce back from wrecking your credit. The person I talked to from CreditRepair was very kind and understanding, so I'm looking forward to working on improving my score this year!"
Robynne, 57
Hemet, California
Credit score: 575
Why her credit score is hurting:
"I am currently trying to repair my credit after many years of a poor score and very negative factors. (At once it was low as 340). I am recently divorced after over a thirty-year marriage and for about the last fifteen years we struggled financially as my ex would often lose employment. This resulted in many late payments, defaults, and unpaid medical bills and personal loans. Currently, we are in escrow for the sale of our home, as part of the process of the divorce, and from the sale, all of our debt will be paid off. While paying off my debt is a great step forward to improve my credit, it will still be a long time until my score reflects any change. After years of relying on my spouse for financial stability, I know more than ever how important it is for me to be financially independent and secure. A few other factors affecting my financial situation are that I am disabled and have limited income based on social security benefits. I also took care of both of my in-laws before they passed away and while I would never regret it, they didn't have any strong financial security which further tightened our financial strain."
What keeps her motivated:
"During my hardest time, it is not so much my age that I feel limits me but the image of what I have lost — my marriage itself, as well as security in things like a low mortgage. It is hard work and I don't always have a motivational phrase to push myself forward, but what has been helpful is accepting help — from my family and friends as well as honestly seeking it out professionally. I want to do better in all aspects, to unlearn the things that have weakened my relationships as well as financial status. I've contacted CreditRepair and they were very helpful in explaining the process and I never felt judged by the representative."
****
As each of our participants works on building her credit, we'll be checking in with them once a month and updating you on their progress. Check back next month for an update, and if you think you could benefit from CreditRepair.com's services, learn more here.