How We Bought A Home, Got Married, & Saved 50% Of Our Income In The Same Year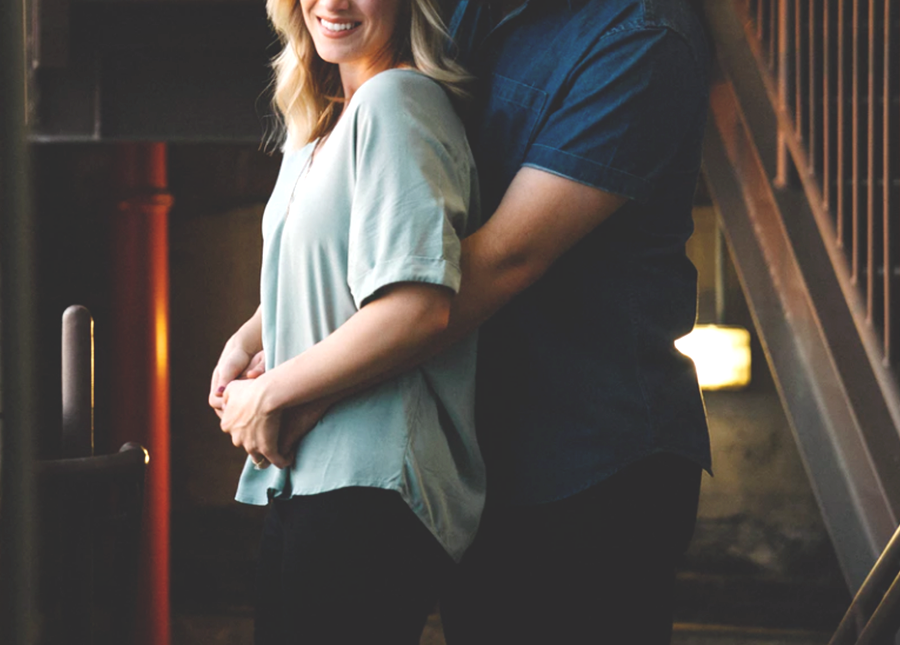 You know the screen on tax software where you check off any major life events? We hit 90% of those in 2017:
New home? Check
Sold home? Check
Refinanced home? Check
Got married? Check
Changed jobs? Check
Started a business? Check
2017 was an incredible year. I swung between overwhelmed and overjoyed. At times, I felt like we were doing too much too quickly — potentially blowing our chances of financial independence (FI). What could our savings rate be after these significant events? Surely, the wedding and home purchase had been huge, bankrupting mistakes.
Or were they?
With some distance from the year, I can't help but be proud of my wife for helping us save money while planning a beautiful wedding for our friends and family. She also smartly and patiently turned our new house into a home while I begrudgingly admitted she was finding significant values on high-quality furnishings. Here's a deeper look at how we achieved such big life milestones and kept our savings rate up last year:
One House, One Spouse
That's the theory, anyway. "One house, one spouse" is a mantra I subscribe to. It is no secret that divorce can be financially devastating. Choosing a spouse with similar values will help mitigate the chances of divorce. Select wisely.
Americans move eleven times in their lifetimes on average, but the wealthiest stay put. (There are socioeconomic reasons for this.) With the exception of savvy real estate investors, having one house and staying in it is a great wealth builder. I don't like paying toll takers and costs associated with new home purchases. We also pay mostly interest at the beginning of a mortgage, which you reset with each new house.
I don't take the "one house" idea literally, though. My hope is that we move west and downsize once we are closer to FI. But as an overarching principle, "one house, one spouse" works.
The Old Condo
I bought a condo at the height-ish of the market in November 2007. In April 2017, I sold it. I loved living there. It was a great little place where, in many ways, I grew up. I sold the condo myself, which saved us a ton of money. I used to proceeds to pay off the rest of my student loan debt, paid off the measly balance on my car, and put the rest into the new house.
Takeaway: Learn to sell yourself or at least negotiate the real estate commission.
The New House
While I could live a Spartan life in a few hundred square feet, sharing your life requires allowing for such egregious comforts as heat above sixty degrees, area rugs, and "high-performance, pet-friendly" sofas. I also espoused the above principle to my spouse. When I protested we were buying too much house for us, she reminded me, "one house, one spouse." Oops. Her point was that we were buying a home to grow into as a family.
At this point, I started to question my "one spouse" principal. (Kidding!)
We bought our house in the dead of winter, which helped us negotiate. We strategized the negotiation, guessing at the cadence of counter offers. Lastly, we set a firm price we would not go above and communicated that to our agent. The house had been reduced through the fall and into the winter. We were able to get them down further and have our closing costs covered, which saved us a lot of cash.
Takeaway: Be patient and find the right home. Buy in winter when people don't want to look at houses and families are settled in their school districts.
The Refinance
Our second trust on our home was a variable interest rate loan at 5.00%. I had just gotten out of debt and started to build wealth. Now I was taking on a variable interest rate loan at 5%, which quickly rose to 5.5% as the Fed raised interest rates! This will not stand! So what did we do? What we (you, me, my wife, and the 17 other readers of my blog) always do when we have debt — attack! We aggressively paid off the second trust (and learned important lessons about the appraisal process after a first aborted attempt at refinancing). In November, we refinanced into a 3.97% fixed rate. We'll never worry about it again.
Takeaway: Pay down problematic debt with laser focus and get to a low rate. This interest rate environment won't last forever.
The Spouse
The most important factor in a spouse is that said spouse is attractive and stylish enough to be "Instagrammable." From this, you will receive riches for promoting detox concoctions, flat belly teas, and travel destinations. As we know, the path to FI is paved with FabFitFun sponsorships.
Oh I kid. But I think being an introvert made me a late-bloomer. I met my wife in my mid-thirties. She is almost a decade younger, but she would have never married mid-twenties me. I can (and will) write an entire post about the importance of a like-minded spouse. For this post, I want to emphasize two things about my wife:
1. She is like-minded when it comes to money, she knows how to get great deals on high-quality items, and she supports our march to FIRE.
2. However, she has faith in us and the future that makes her more at ease with the home purchase (for example). Faith is a huge component of FI. She believes in our ability to earn more, to reject peer pressures of upper-middle-class culture, and to live on less if we have to (which allows for calculated risks, like early retirement). I believe ultimately she has faith in abundance. An abundance mindset is crucial to FI. There is so much wealth out there to be generated, earned, saved, and invested. You have to believe that you are part of that and go do it with an abundance mindset.
Takeaway: Work on yourself so that you can attract an amazing person. Make sure values are aligned.
The Wedding
The wedding spending caused me anxiety. Weddings are expensive. Ours was perfect, and in the end, I don't remember how much it cost. However, I will forever remember the time we spent with family and friends. We provided a venue, food, and music that created memories for all involved. My anxiety melted away when I saw what we'd done. I have to credit my wife. She had an instinct for what was necessary for the day and where we could cut back.
Takeaway: Spend on what you value. Be creative. Remember, the wedding is for your friends and family, not you. The marriage is for you.
The Honeymoon
We went on an all-expenses-paid dream vacation immediately following the wedding to Southeast Asia and spared no expense!
Not a fucking chance. We actually went home and spent time with our puppy after the wedding and recovered.
A few months later, I looked at our travel rewards points. We used them to plan a trip to northern California. We started in wine country and drove down to Big Sur, stopping in Bodega Bay, Point Reyes, Muir Woods, Half Moon Bay, Carmel/Monterey, and then up to San Francisco. Seven hundred miles in total. Aside from food and a cheap and fuel-efficient rental car, there was no expense to the honeymoon.
I will write a post about how we use travel rewards and other "hacks" (like…I don't know…planning in advance!). In the meantime, here is a great credit card to start your travel rewards journey with 50,000 bonus points.
WARNING: If you have debt, clicking on the link above will destroy your computer and publish every photo on your phone that you don't want your mother to see. Pay off your debt before you embark on any travel hacking!
Takeaway: Learn to travel hack. Paying for vacation is for suckers.
The Job and Business
Right after the wedding, I decided to basically take on a second job in the niche that I had left previously. Going back into that world while trying to balance current responsibilities put a lot of stress on us. The upside was the Solo 401(k) and higher income in the second half of the year. I maxed out the employee contribution and the employer contribution, which really helped us with our savings rate.
Key Takeaway: Relationships, knowledge, and execution are what people pay for. Introverts, note how important relationships are. You, introvert, are good at forming deep connections. Do it.\
Our Savings Rate
To calculate our savings rate, I took our savings (investments and debt principal payments) divided by our gross income minus taxes.
Savings Rate = Savings/(Gross Income – Taxes)
Investments
We both maxed out our 401(k)s. I maxed out the employer portion of my Solo401(k). I also made the max contribution to my Traditional IRA, which is non-deductible for us. We started an emergency fund with a moderate allocation  (50% bonds, 50% stocks) with a goal of 130% of three months of expenses. We didn't get far before the year ended but it is a start.
Debt Principal
Part of our savings rate is me paying off my student loans. We also reduced our mortgage principal by eight percent.
Gross Income (Less Taxes)
Gross income includes my wife's wages, my wages, and my 1099 income. It also includes money from our side hustle pet sitting on Rover.com. Lastly, it includes proceeds from the sale of my condo. Just look at your W-2 and/or calculate how much you paid in estimated taxes and subtract that from the gross income. Divide your savings by that number and that is your savings rate. Our savings rate after all that was 52%!
Closing Gratitude
Does a 52% savings rate seem impossible right now? Are you in the debt payoff phase or do you struggle to enjoy your job? It took me a long time to get to this point — finding an amazing wife and working at a job I enjoy while having a contract in a niche industry. There were many years I was not grateful. I am now thankful for the struggle.
If you have an internet connection in a country that doesn't censor what you can read, you are better off than many people in the world. You are taking action by reading this blog. That is setting you on a path that, if it were easy, would not be worthwhile. Be grateful for the struggle, the work, and the discipline required to get out of debt, build wealth, and become financially independent.
I am grateful for all 12 people that read my blog. Your emails, comments, and stories about how these few posts have made a difference mean a lot to me. I hope I can help many more.
The FIIntrovert's goal is to help 1,000 introverts reach financial independence through his blog. Extroverts and ambiverts are welcome too, but he knows they didn't need a special invite. When he's not writing about personal finance and career advice, he enjoys making his wife jealous by spending copious amounts of time with his dog, consuming non-fiction, playing guitar, and skiing. 
Image via Unsplash