Every Expense From Our $12,000 Wedding & How We Came Out $5,000 Under Budget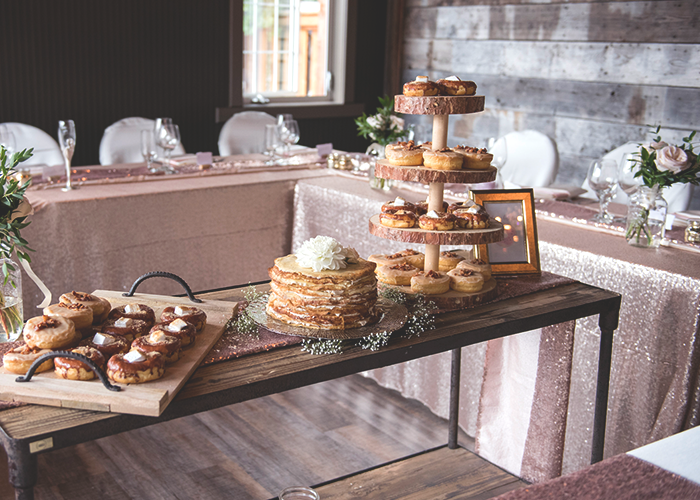 Well, where do I start? Besides the obvious statement that I am now a married woman…(sorry, boys).
I guess I'd first like to state that my now-husband and I managed to pay for our entire wedding by saving heavily over a six-month period, and putting chunks of money towards items as we went. We worked our asses off. And it was worth it. Every penny.
Holding zero debt after the one life event that most couples struggle with was extremely important to us. We wanted to enter our marriage with a clean slate — and a clear VISA.
Before I go any further, I'm sure most people who knew me were expecting a modest and below-average budget. Although it's true that we were below the average $40k wedding price tag ($26K in the U.S.), it doesn't mean we would be able to spend less than $5,000 and still have all that we wanted, which was this:
My husband (how wild is that) and I wanted to be able to spend a weekend away with our closest friends and family, while allowing them to spend a minimal amount of money. As most of our best friends are still in post-secondary or just graduated, we found it unfair to ask them to shell out for a destination wedding, or a $500/night hotel room.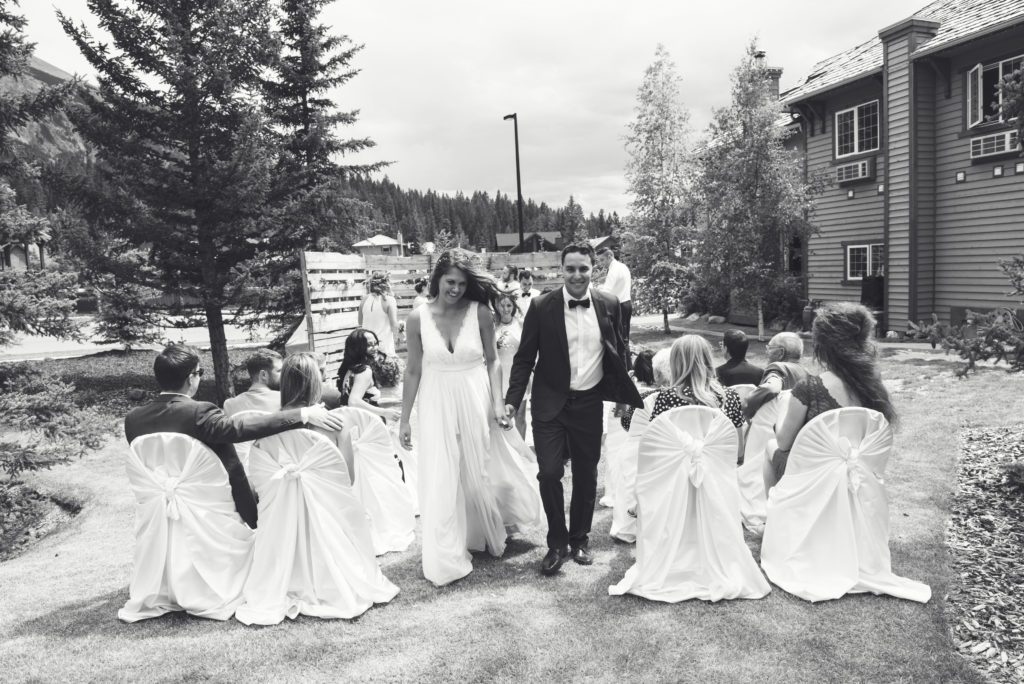 We chose to get married in Canmore, Alberta. Canmore is a beautiful town that has mountain scenery (and can also come with a hefty price tag during the summer months). However, we were smart-ish. The two of us chose this beautiful bed & breakfast to host our wedding weekend. We were able to rent out the entire facility Thursday-Sunday, and charge our guests whatever we felt was appropriate. Breakfast was included each morning. Plus, there were more than enough rooms to sleep all 36 of us comfortably.
We asked our guests to pay $200 ($150 USD) per person for their room, food, and alcohol for the entire weekend. We opted to avoid the traditional wedding festivities, and had a slightly more relaxed itinerary:
Thursday: movie night with wedding party and family
Friday: immediate family ceremony followed by reception
Saturday: kickball game and further festivities
Sunday: goodbye breakfast and departure
It was just what we imagined. Only better. What made us even happier than all the memories we shared during that special time, was the fact that we came in under budget (sky parts, angels sing). Because, you know, we care about our finances.
Check it out!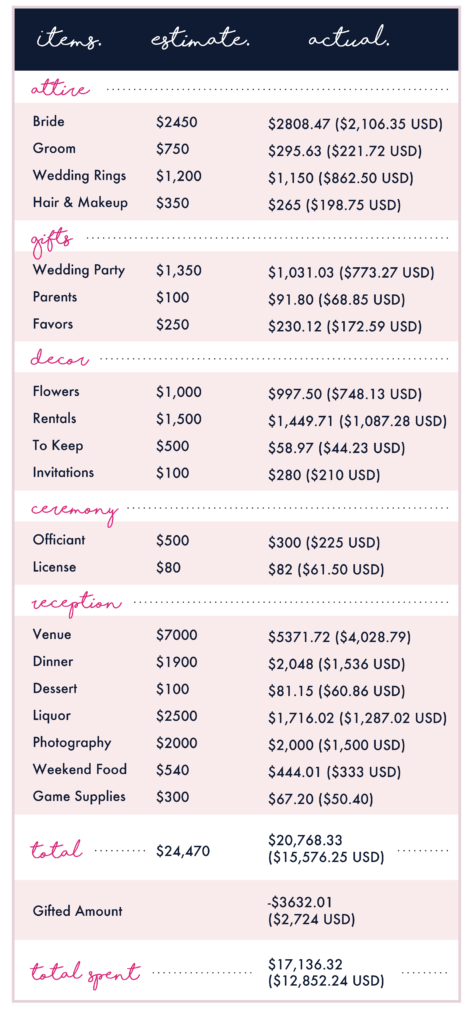 Not only was our final wedding payout over $7,000 ($5,250 USD) under our original estimation, we also ended up breaking even! For us, it feels like we saved all this money, took it out to admire our hard work, and then put it back in the account like nothing ever happened. Success! Now — for those of you who are inspecting my budget, judging, laughing, and choking at some of the numbers, I feel like this is my chance to defend or agree with all that you're thinking.
Attire
It's true, I busted my budget on a wedding dress and jewelry that… I may never wear again. My 18-year-old self is saying don't question it girl, the photos say it all, but my 26-year-old self is saying you idiot. Especially considering that at about 10:45 on my wedding night I got way too low during "Baby Got Back" and busted the "back" wide open (#onlyme).
On the flip side, my hubby killed his attire budget getting a suit on sale online, and then not needing any alterations! Oh, to be a dude. As for the rest, I blame beauty magazines. *flips hair*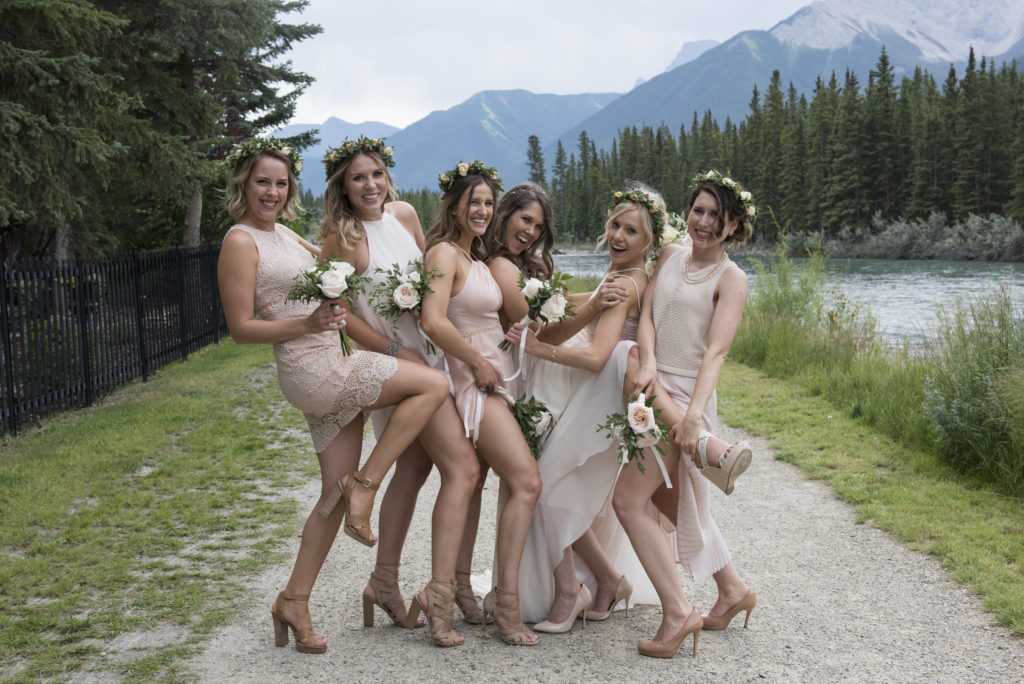 Gifts
I feel like I have zero explaining to do here. My bridesmaids went above and beyond, so spoiling them was not out of the question. For the groomsmen, we decided to purchase their pants and ties as a gift, so that they did not have to worry about finding the same pants in five different cities. We took our parents for a lovely champagne lunch as a gift, and our wedding favors were homemade tie-dye
jerseys for the Saturday kickball event. Flashy, right?
Décor
My flowers were great, especially since I'm the farthest thing ever from a girly girl and told them to just get me "whatever would look best and was within my budget." Each of my bridesmaids received a flower crown and small bouquet, I got a lovely bouquet myself, and then for the rest of the reception, I ordered a bucket of flowers for $200.
Rentals included all the table cloths, speakers, projector, chair covers, and beyond. Invitations were over budget because, originally, I was going to make my own, cutting down the design costs and printing. But my laziness won out, and we ordered through Minted.
The Rest
The venue was the cost of the bed & breakfast in its entirety. Yes, for the whole weekend. Yes, for the setup and take down of each event. I mean, that is pretty much amazing (and if you don't agree you must know something that I don't). We were over budget on dinner, because we opted for a sit-down instead of buffet, which was the better option in my opinion. Dessert was donuts from Modern Jelly, and my lovely professional pastry chef friend from Calgary made & gifted us an incredible crepe cake.
Liquor was another one that we lucked out on. We have quite a few friends who could slide us a deal or two. 90% of our booze came in at cost or staff pricing, which saved us heaps of money in the long run. Buying alcohol for a weekend filled with 36 wine and beer lovers was extremely hard. But we had a lot leftover, which is better than turning up dry. (Did I mention it was an open bar?)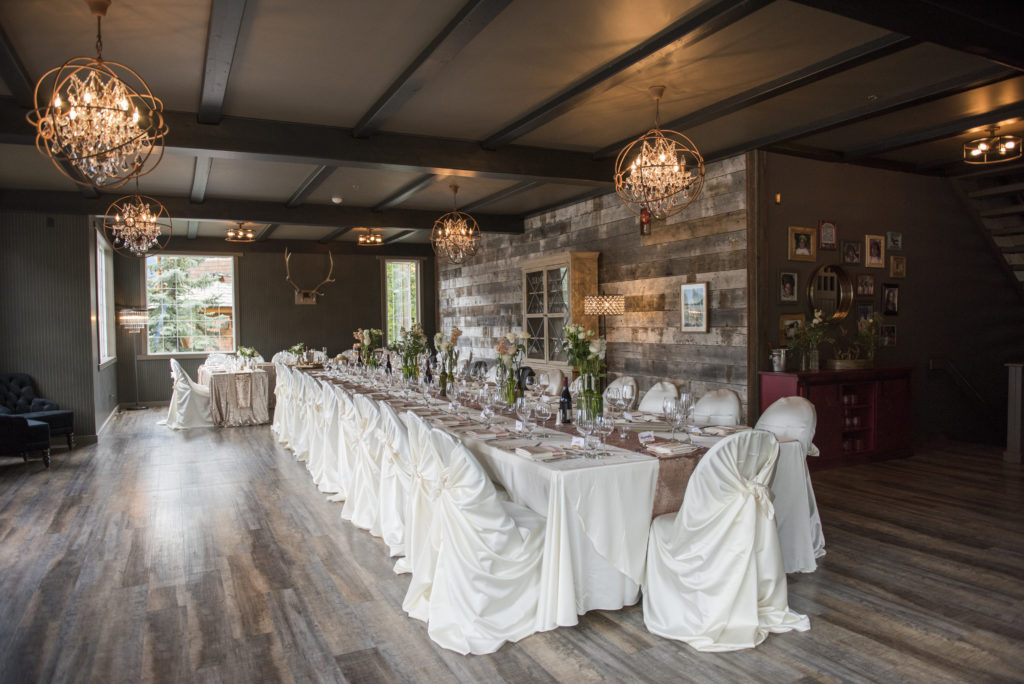 The "weekend food" included lunches, dinners, and late night snacks for Thursday – Sunday, and the game supplies were merely a permit to use a local field for our kickball game.
In the end, weddings are expensive no matter which way you spin it. If a vendor hears the word "married," you can guarantee the price will increase by a good 30-40%. So, I learned some important lessons the process (good and bad):
Flexibility will save you money, and lots of it.
The smaller the wedding, the more you can do.
Let yourself lose control. Just this one time.
Treat your wedding day like any other day to avoid stress and nerves.
Apple music/your brother is a great DJ.
Know what you want before you put down any deposits.
People are more generous than you'll ever understand.
Don't worry about inviting everyone you know.
Your wedding dress doesn't care how much you love to dance.
Nothing matters but your genuine love for one another.
People told me that the day goes by so fast you won't even remember it. Which is why I spent my time relaxed, never in a rush, and always breathing in the important moments. My day didn't go by too fast. It was just right.
Alyssa Fischer claims she's not an expert on personal finance — which is why it's easy for her to explain financial topics without getting too intense. You can find her on her blog, Mixed Up Money, where she proves money isn't boring (and that it's also a little funny). You can also spend all day ranting with her about your finances on Twitter.
Images via Miranda Weston Photography