Exactly How Much I've Spent On Myself This Year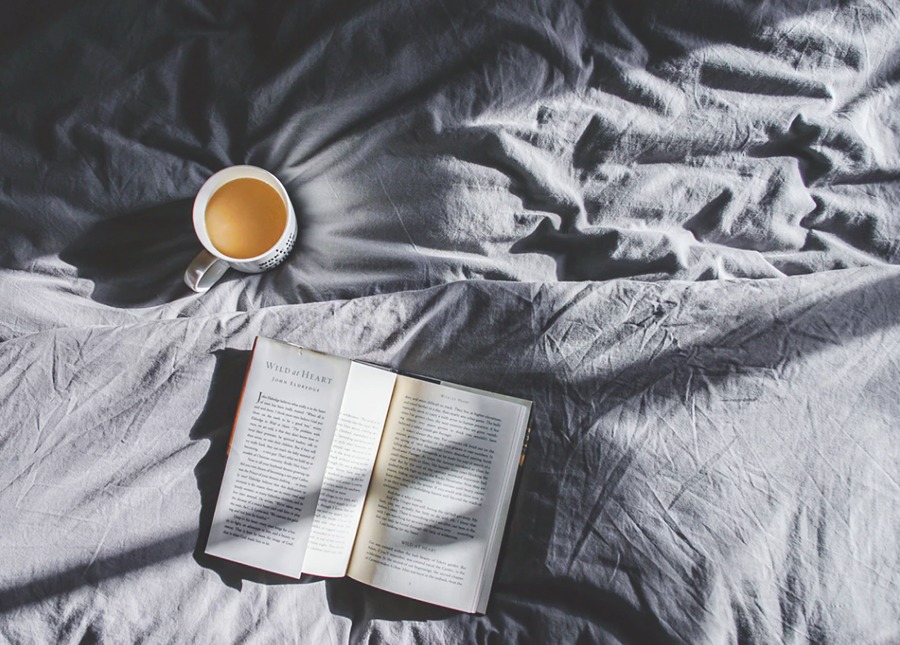 I won't go into details about what happened, but this year, my family and I went through a series of intensely traumatic emotional shocks that made us all re-evaluate the way we were living. I had been working abroad, and after I finished my contract and returned home, my family and I decided we would all live together in the same house, so we could emotionally support each other and regroup. I had been planning to change careers in the next year or so, but decided under the circumstances to make it happen this year.
I thought that in the midst of all this upheaval and change, it would also be an interesting time to take a look at my spending. I decided to add up what I consider to be non-essentials, especially when, thanks to transitioning between one career and another, I am not working a traditional full-time job. This amount does not include rent, utilities or food, as I am living with my family this year. For most of my adult life, I have lived in rental apartments that cost me on average £500 ($635) per month, and I spend about £50-£100 ($63-127) a week on food including restaurants, takeaways, and coffees.
Here is my total spending for 2018, from the 1st of January to the beginning of September:
Medication and medical care, £153 ($194)
I have a chronic illness called a pituitary adenoma, which is a growth on my pituitary gland. It makes me produce excessive amounts of a hormone called prolactin (the hormone women produce when they breastfeed.) I take a drug called cabergoline to balance my hormone levels. My condition also affects my serotonin levels, so I take an anti-depressant called citalopram. I live in Britain, so the two medications combined cost me £17 per month, I also had an MRI scan this year to monitor my pituitary gland, which was completely free (I love the NHS!). £17 x 9= £153.
Personal care, £131.35 ($166.85)
I have moderately problematic skin, but this year I have been lucky enough to find a skincare routine that actually works. It includes 

No7 Microdermabrasion for £7.50 (I buy these in a 3 for 2 offer and share with my mother and little sister). I have used three of these in the past nine months, 7.50 x 3 = £21.90. 

I also use an AHA toner which kills my acne and resurfaces my skin, currently working my way through a half-empty bottle belonging to my mother, have promised to buy the next one (which will cost £33.50).

I have oily skin that doesn't need moisturizer, so this is all I use.

I have also started taking Zinc which I find really helps with hormonal skin issues. 

A bottle of 100 tablets costs me £8.99 and I have just started using my third bottle, 

£8.99 x 3 =£26.97.

For the past 10 years, I have been using a moon cup. They cost me £21 and I replace mine every three years. This year I got myself a new one.

Dove deodorant, £1.50. I buy these on sale and use on every six months.

Shampoo and conditioner, Klorane brand, £17 on sale. I use one of these every six months, have recently run out and repurchased from last year.

I buy kuza Apricot scrub from my local Afro Caribbean beauty supply shop. It exfoliates and moisturizes my skin really well. I use one tub every six months.£3.99 x 2 =£7.98.

I don't like lotions and use Caudalie oil for my skin, hair and nails. I bought a bottle that cost me £22 and will last me two years, but will not include the price in this category as I bought it on holiday. 

£0.
Makeup, £115 ($146)
I've recently gone on a makeup spending freeze, as I literally have a shoe box full of powders, eye pencils and lipsticks I am trying to use up. You never realize how long makeup takes to use up until you stop buying it! This year I have purchased:
Beauty treatments, £606 ($770)
I get my hair cut every two months, £28 x 4 =£112.

I also get my hair highlighted every six months, which adds £30 to my cut.

Eyebrow wax, £6 per month, £54.

Eyelash tint, £10 every six months (I don't like mascara), £20.

Shellac manicure and pedicure every month, £40.
Clothing, Lingerie, and Hosiery £762 ($976)
I moved from South East Asia back to the UK in the middle of winter, so I had to spend a lot of money on winter clothing. I'm not justifying the huge amount of money I spent in this category, I just happened to find some very nice clothes this year that I really like.
Armani dress (sale), £69

Reiss Saturn dress (sale), £70

2

nd

Reiss Saturn dress (On sale and further reduced with coupon), £55

Fur gilet (charity shop), £3

Two pairs of embroidered Indian trousers (sale), £30

Silk pajamas (£60 part of holiday budget), £0

Reiss top (eBay), £22

Reiss cocktail dress, £10 (eBay), plus £5 to have it tailored in Portugal = £15

Pajama set (sale), £30

Hat (charity shop), £10

Lipsy jumpsuit (eBay), £22

Purple Palazzo pants (charity shop), £15

Cashmere red dress (charity shop), £60

Yellow beret, £25

Laura Ashley top (eBay), £30

Three long charcoal grey dresses (online), £24

Reiss black dress (eBay), £20

Jasper Conran black cocktail dress (eBay), £20

Bikini (sale), £12

Wolford tights, £33

Wolford tights (sale+ happy dance in the shop), £15

Marks and Spencer bodysuit, £8

Marks and Spencer Skinny black jeans, £11

Marks and Spencer distressed grey jeans, £7

Pair of Clarks sandals (sale), £25

3 pairs of new-in-packet opaque tights (charity shop), £1

1 pair of new-in-packet sheer stockings (charity shop), 50p

1 folding umbrella (h&m) £6

Superdry underwear (sale) £3.50

Twice a year I go to the Wacoal lingerie factory shop to buy new underwear. I normally buy two new bras and ten pairs of underwear, because when I buy underwear during the sales, it always ends up costing exactly £60 per visit. I went and bought new lingerie in January and at the beginning of August.
Electronics, £1,115 ($1,416)
MacBook Air laptop, £1100

New charger for iPhone, £15
Entertainment and hobbies £995
I'm a pretty boring person. I like to meet people for coffee and cake or a pint and catch up, and normally this costs me on average £15 per week.

I consider freelance journalism to be a hobby and one I get paid for, hurrah! 

Free! Well, not including the new MacBook Air laptop…

My town has a bikeshare system which costs £10 per year. I love to cycle, and because I didn't have to buy a bike, it's the cheapest gym ever!

I like to go up to London every few weeks. If I book the tickets in advance, they cost me £15 plus taking the underground is normally £10, I also buy lunch and a cup of coffee, £15-20.

One of my favorite things to do in London is watch stand-up comedy, and my favorite comedy venue has free tickets, which I reserve online.

I buy a new book every month and also read books we already have in the house, £10 per month = £90 this year.

I attend an arts lab group once every two weeks and have just started attending a playwriting group. These are both free but held in bars and cafes, so I like to buy a tea or coffee when I go. £2-5 per week, £90.

I occasionally attend yoga classes in my town, which cost me £7.50. I think I have attended around six yoga classes in the past nine months, so £45.
Travel, £1,500 ($1,905)
My work schedules this year has been very flexible especially because I've been working out what I want to do next and experimenting with various side hustle and temp jobs. I have thoroughly enjoyed a bit of holiday time and taken three two-week holidays this year. The first was staying with friends in Paris, where I spent £500 including my transport. The second was visiting my father at his house in Portugal for two weeks, where I also spent £500 all-inclusive. And most recently, I was given the opportunity to house sit for some family friends in London, also spent two weeks there and spent £500.
(I know, I know, I am a pampered little millennial snowflake princess.)
Jewelry, £75 ($95)
I have had the same watch for 12 years. Every four years I have it sent away to have a new glass face put on it and a new catch. This year was the year it needed to be repaired.
Gifts, £120 ($152)
I have spent around £120 on presents for friends and family, including a DNA ancestry test for my mother's birthday and a Paddington bear from Harrods for my friend who is giving birth in a few weeks.
Predicted expenses I have coming up for the rest of the year
Dental work, £400. 

I have a filling that my dentist said I should have replaced with a crown, pretty minor considering many people are getting their entire mouths replaced with veneers but I'm scared, help!

Driving, £800-900. 

I have lived in cities for most of my life, but I feel this is a skill I need for the future even if it's just for a rental car when I'm visiting people.

My birthday, £100. 

I've been very indulgent this year and all I want for my birthday is a massage, and maybe some cake and a really nice coffee and a lie-in.

Christmas, £250-£500. 

I am buying gifts for around 6-10 people this year.
I found this exercise especially helpful for two reasons. First of all, this experience has helped me stop comparing myself to other people. I care a great deal less about what my peers and people of similar ages are doing. This is simply what my family and I needed to do, and it has really helped us, I am in awe of how adaptive and resilient humans are especially after recovering from trauma.
The second reason is that my new career is going to give me a significant salary increase with no debt. Knowing how much I spend, even when I overspend in certain categories, means that I know how much it costs me to have a good standard of living without feeling pinched. I estimate next year I will spend less on holidays and clothes, but I may spend more in other areas. I hope I can maintain a modest standard of living on a higher salary and really start to think about what I could spend that money on over the next 5-10 years.
Phoebe Prentice-Terry is a writer, art dealer, and survivor of David Cameron's various experiments in human misery. She likes Gin and Tonics, French skincare products, and is most proud of her collection of Wolford bodysuits.
Image via Unsplash