Exactly How I Retired At Age 33 And Bring In $58K A Month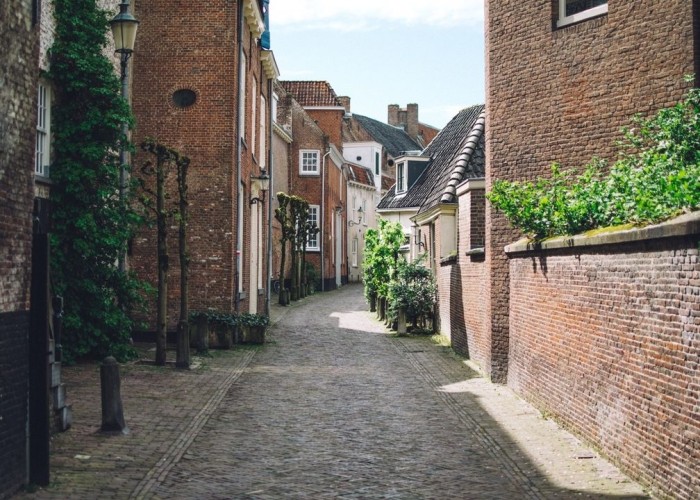 While many people my age are just finishing off paying their student loans, I've worked religiously for the past 10 years to set myself up for the future. No one knows about this but me and my parents; not even my girlfriend knows, but we've been together for four years now, so I'm going to fully open up to her about this very soon. But here is my personal experience with attaining FI/RE (Financial Independence and Retiring Early) and how working toward this goal from an early age helped immensely.
In high school, I had a math teacher who didn't teach because he needed money, but rather because he loved doing it. He had a bunch of rental properties and was filthy rich, yet he worked as an algebra teacher just because that's what he wanted to do. He became my mentor, and he helped me make sure I didn't fall into the typical financial pitfalls at a young age.
For the first two years of my college career, I went to community college. Since I went to high school at a rather well-off public school, there was just an assumption that everyone would go to a private or expensive public school, but I didn't. I got most of my core classes done in a year and a half for approximately $12,000. I worked Mondays and Wednesday and some weekends, and I went to class on the other days. By the time I was ready to move on to the school where I would finish my degree, I had saved up nearly $25,000 between working and living at home. I'm still thankful for my parents for helping me at that early stage, because if not for them, I would have had to take on debt.
I went to a moderately expensive private college ($40,000 a year), but I had scholarships and financial aid that dropped the price to nearly $6,000 a year, not including housing. I roomed with three other guys in small house and paid just $150 in rent while the other guys paid $300. I made up for the difference by doing chores around the house. I started an internship between my junior and senior year of college and invested what I saved and earned that summer, and did rather well for myself. I graduated with a 3.5 GPA, a decent job offer in my low cost-of-living area, and nearly $40,000 in the bank.
My first job had a take-home pay of $52,000. These were my expenses for my first three post-grad years when I had that job:
Rent: $750/month
Food: $250/month
Entertainment: $100/month (went to the bars only once a week)
Gym: $80/month (cheaper options were available, but I splurged)
Clothes: $100/month (outlet stores, kept changing sizes)
Miscellaneous: $200-$300 (minor stuff here and there)
I always spent right around $1,100-$1,200 every single month on my credit card. I only have one credit card, and I paid it off in full every month. I got paid just over 4,000/month as my pay, so nearly 50% was going straight to my savings.
I got laid off in 2008, but I wasn't worried at all. I had a cushion that could keep me going for years, but then I ran into an old buddy of mine who was in the construction business. He had the expertise, and I had the capital and the contacts, so we started buying houses.
Since I lived in a low cost-of-living area in the midwest, our housing market did not tank as badly the coasts did in 2008, but we still had foreclosures or REOs. We started small and the very first house we bought was a two-bedroom, two-bathroom house for $13,500. It was worth almost $65,000 pre-market crash, but it needed work. We spent $10,000 in materials and the two of us spent two weeks (10+ hours a day minus Sunday) fixing it up and remodeling it into a four-bedroom, two-bathroom house.
The total cost was just under $24,000. We rented it out to college students for $800/month. We were extremely selective because we didn't want kids ruining our masterpiece; it took a while, but we found a set of quiet sorority girls who didn't throw parties, and it kept getting handed down within their family.
Once we started renting that house, we picked up three other properties in the same year:
House A for $17,500 + $3,000 in renovations = $20,500
House B for $10,000 + $10,000 in renovations = $20,000
Duplex A for $22,000 + $17,500 in renovations = $39,500
In the first year, I put in approx. $95,000, and Brad put in $45,000. We always kept cash on hand in case we could find a property cheaply that we could fix up. Our main goal was to find houses with a lot of square footage that we could remodel or add bedrooms to in order to rent to big groups of students. It helped that many of these houses had unfinished basements where we could always add in a pair of non-conforming bedrooms. Most houses went from two bedrooms to four, or from five bedrooms to six. 
While we did have to scrape by in the beginning, since I was running off my savings, and Brad's family was living off his wife's wages, we did whatever was necessary to get the houses up and running and ready to rent. 
Through 2009-2011, we added a whopping 16 homes to our portfolio. Most homes were bought for under $20,000 and fixed up for another $7,500-$10k. We modernized them with fake wood floors and were always on the look out for deals on stainless steel appliances, etc. because our clientele wanted a nice suburban house feel for a much lower price. Word of mouth spread and we had more students seeking houses from us than we had.
I will admit that starting in 2009, our rapid expansion needed more workmen, so we got outside help. We found guys from our fraternity that were willing to work hard in the summers, and we couldn't have gone through so many homes so quickly without them. Ben, our first help, is now employed full-time with us through our LLC. He manages the homes, set up a website so students can pay online, request repairs, and shows off our homes to potential tenants.
By April 2013, we had a total of 27 houses (23 singles and 2 duplexes). Total cost was ~$930,000 over the five years during which we purchased the homes. We never had a mortgage, and we flipped a few houses along the way to pay for properties we wanted to keep to rent out. Those 27 houses were worth approx. $2.5 million, bringing in monthly revenue of $29,000.
At this point, Bradley passed away in a motorcycle accident. His wife and kids still have a share in our endeavor and they will be taken care off as long as I'm alive.
While many think FI/RE can be achieved only through working behind a cubicle, or starting a wildly successful niche company, or inheriting a nest egg, it's clear to me that the universe works in crazy ways. I never thought I would know how to use a jackhammer or a radial saw, but I learned and I put in the blood, sweat, and tears. In the beginning, I went to bed some nights crying because I had no idea what would happen if our only house burnt down and we had to wait for insurance and rebuild.
My lifestyle has not changed much since the days when we were just starting out. I don't pay rent anymore, and my credit card bill each month is a bit higher, around $2,000/month. I still wear the same brands of clothes, and still live in a small home.
We now have three employees, not counting myself. Ben is still with us as manager. We added Antonio as our full-time handyman. We also added Samantha at the beginning of the year as our office secretary, since Ben is getting too busy to take office calls. Our portfolio count is up to 71 total properties, with the average cost being nearly $40,000. Not only have home prices been rising, which drives up the cost of acquiring property, our assets value has come up to nearly $6.7 million, and our income is now nearly $128,000/month. After salary expenses, repair expenses (averaging about $10,500), taxes, and Brad's share, my monthly take home is around $58,000, but I've been feeding the money back into the business so we can continue to buy more homes. 
So while I could very well and just sit on my butt and not worry about a thing in the world, I would be too bored not working. We can only travel so much, since we have a long life ahead, and I don't want to run out of things to do so quickly. I'm not doing it for the money, I'm working to build a legacy. Kids are in my future, and I want them to have something to look up to in life, not as a handout, but as something they can keep growing. It's been a great adventure with ups and downs, but I still miss Brad everyday. This whole idea was his, and if it weren't for him, I have no idea where I would be.
So my advice to anyone reading this is to be mindful. Who knows who your Brad might be. He wasn't just someone I worked with or my business partner. He was my brother and I miss him. If anyone here has questions or wants pointers, I would love to help and pass on not just my knowledge, but what Brad taught me.
Editor's note: We will be conducting an interview with James in the near future, so if you have specific questions for him, please leave them in the comments and we will consider using them in the interview.
*James prefers to use a pen name.
Image via Unsplash