The Expectations Vs. Reality Of Buying My First Home In My 20s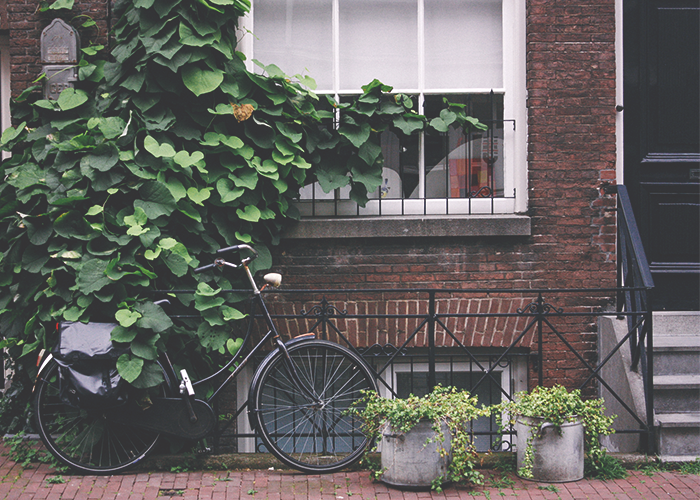 It took six months to find my new home, 45 days to close, and now that I'm moved in, it's time to take a look back at the process as a whole. I've shared the juicy details and frustrations of starting the search, setting my budget, finding my lender, appraisal drama, and even the letter I sent to the seller. But now that everything's said and done, I'm just so damn happy to call this place home.
So, with the joy of being a first-time homeowner and first-time landlord aside, it's time to reflect on how my search evolved over time.
The basics:
I went into this process looking for a 2BR (bedroom) 2BA (bath) that kept me within a half hour from my office. It had to have a washer/dryer, and had to be rentable.
I ended up buying a 3BR 2.5BA (what what) just a bit further from my office — my new commute takes 40 minutes in rush hour, instead of the 30 I was anticipating. The tradeoff, however, yields an extra bedroom and a sweet renter setup.
It has all the bells and whistles I knew I wanted. Washer and dryer, two parking spaces, and it's in a safer location than I was originally expecting.
The finances:
Here's a big difference. I'll be honest, I went above my anticipated budget of $365K for a 2BR, and instead opted for $427K for the 3BR. While this raises my monthly housing costs, it also drastically increases the rent I can take in for the additional two bedrooms. I was planning on paying about $2,000-2,400 for my monthly mortgage, insurance, property taxes, HOA dues, and PMI, but I'm looking at monthly payments of about $2,800 all in.
That said, 3BRs in the area rent for over $3,300, so each rental bedroom can easily go for over $1,000 of monthly rent in the area. Because I'll be living with a close friend, I'm charging her about $1,400, as she'll be taking one extra bedroom and converting the other into an office, which she and I will split. This brings my actual monthly costs to $1,400 for a much better place than I've ever lived in before.
If I find another roommate, with whom we both want to live, we'd remove the office, rent the third bedroom, and my monthly costs would drop to less than $900 for housing. Insane, for someone who's rented in Los Angeles and could never find a 1BR close enough to work for less than $1,500 a month.
Long-term, when I convert it to a full rental, I'm hoping I'll have the same luck as the last owner. He'd had the place rented out to engineers in the area, consistently, for upwards of eight years before selling. Fingers crossed that my future renters are so consistent!
The location:
I've been all over the place throughout Los Angeles these past few months. Originally I was looking in the Culver City and Inglewood areas. Culver City is way out of my price range, but Fox Hills (the southwest corner of Culver City) had a few 2BRs that I looked at — all in the $450-500K range. I told myself I'd consider these if they were amazing, but the rent I could pull in just didn't justify the costs.
I looked in the Northwest corner of Inglewood, and loved some of the places I found. They were in my price range, in a relatively good neighborhood, but none of them were right — what I mean is, maybe they had a great location, but only 1.5 bathrooms. Not the best situation for living with a renter…and if I wanted to weigh the pros and cons overnight, poof. The place was already off the market.
After having the rug pulled out from under me on a few places, I expanded my search out of pure frustration. I'm so glad I did! I started to look in Gardena and neighboring areas, which eventually led me to my new home!
*****
So, I didn't get what I was picturing. I got something much better, with pros and cons that come from that. Yay: extra rentable bedroom! Boo: higher mortgage payments. All in all, I think it was the best choice for a long-term play. Here's to hoping that I'm right!
This post was originally published on a fledgling blog meant to help the author eliminate anxiety from her life, and to help organize her thoughts.
Image via Pexels