The Financial Confessions: "Leaving An Abusive Relationship Cost Me Over $12,000"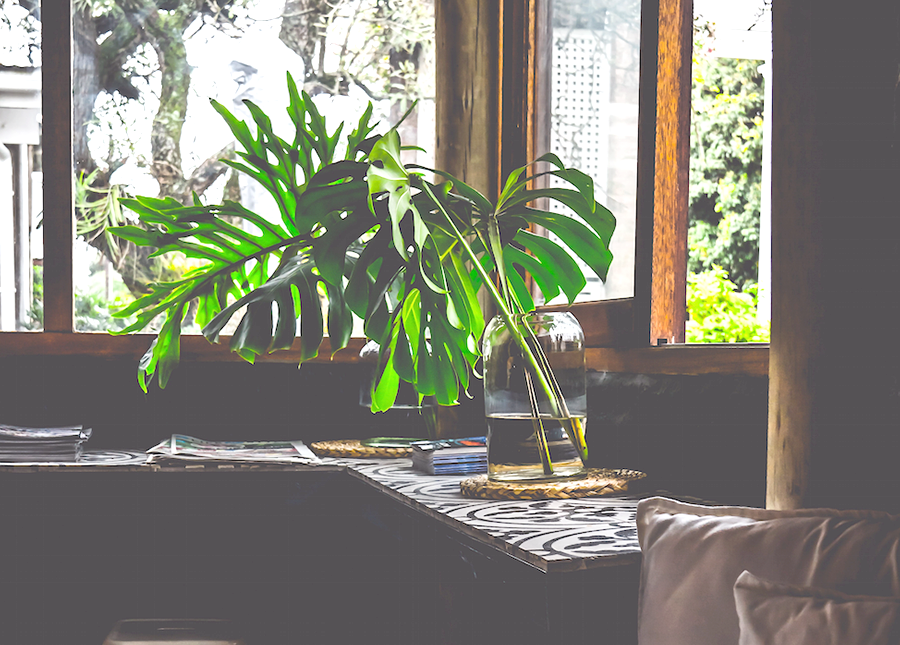 "Why don't you just leave?"
That's what close friends would typically offer as advice, after I'd come to terms with my ordeal and privately confessed to them that my boyfriend, with whom I shared an apartment, had been abusing me for the past three years. Beyond physical abuse, it took me over a year to acknowledge that he was also engaging in emotional abuse in order to manipulate me into accepting the abuse and internalizing it as a natural part of a relationship.
Since he had always earned a higher income between the two of us, we split our rent in a nice apartment 70/30. Our rental arrangement became the common weapon to guilt me into letting him control my life. At the same time, we had become accustomed to a lifestyle of frequent dinners and nights out, along with two vacations a year. It wasn't extravagant, but certainly unattainable at my pay grade. With my ex always footing a larger share of the bill, this financial dependence only became another source of ammunition to justify why he needed to know where I was at all times, why he could dictate what I did after work and how I dressed, and why he "couldn't help it" when he physically hurt me.
I understood that my friends were trying to be helpful in telling me to leave; after all, if he was the reason for all my physical and emotional turmoil, why not remove him from the equation? But research finds that it typically takes women seven times before they leave an abusive relationship for good. I may (finally) have moved on from that nightmare, but given how strained my closest friendships became when I didn't immediately leave after their repeated pleas, I have some perspective on the situation. Please understand that if you have a friend in my situation, abuse is complex and inculcated, and it takes A LOT of time to overcome.
Most of all, what people don't always consider about leaving an abusive relationship is just how much it costs: it isn't as simple as walking out the door and never coming back. There were many expenses that I hadn't anticipated until I finally admitted to my family about what was going on, and felt supported and brave enough to tell my abusive ex that I was moving out for good. When I tallied up the costs of leaving my relationship in that first year, it came to a total of $15,980 CAD (~$12,830 USD).
Are you shocked by that number? I certainly was as the costs kept piling up. I didn't anticipate all the things that were involved in leaving my abusive relationship, so I've broken down these costs in hopes that people will better understand the complexity of this ordeal, and hopefully prepare someone currently in this situation to prepare for what is in store.
Moving Out: $160 ($128 USD)
Since I had accumulated a lot of things during the three years that we lived together and didn't have my own car, I had enough items, including two rugs, two lamps, a kitchen table, and four chairs that I had bought in a naive and guilt-driven attempt to balance the rent disparity, which merited my need to rent a truck for a day. A few friends in town helped me move my belongings, which meant I didn't have to hire a moving company, which would have been an additional $300 expense. Recently, I've heard that there are moving companies that will help intimate partner violence survivors move for free, which would have helped tremendously if I had known.
Breaking the Lease: $0
Luckily, since we had been living together in the same apartment for three years, I could break my end of the contract without a penalty. For others, however, there can be penalties for breaking leases early or exorbitant legal fees if you and your ex-partner own the property. I didn't know it at the time, but certain laws by state/province allow you to break a lease early without penalty if you privately disclose to your landlord that the circumstances are due to bodily harm or domestic violence.
Renting a new place: An extra $3,720 ($2,988 USD) per year
Through an ad looking for roommates on Kijiji, I ended up renting one of three bedrooms in an apartment at the cost of $800 a month. Facing my new rental reality was tough, because this was more than the $540 share that I used to pay for our $1,800 one-bedroom plus den, and I also had to give an extra $800 up-front for last month's rent. When you're not making a lot of money to begin with and you have a limited emergency fund (thanks to TFD, I now know my lack of an emergency fund was a horrible move), the cost of finding a new apartment was extremely stressful. Additionally, I now had to pay utilities and Internet, at a cost of about $50 a month, which used to be included in my rent.
Furniture: $900 ($722 USD)
While I had a great set of dining furniture, I didn't have any bedroom furniture once I moved out. Accordingly, I had to buy a bed frame, mattress, bedding, a desk, a dresser, and pillows.
Transportation: $6,200 ($4,980 USD)
Given my ex's history of constantly needing to know where I was, I felt paranoid that he would stalk me (especially since he knew where I worked), and felt safer commuting by car rather than taking public transportation to and from work. While I used to walk to work, my new apartment was farther from my office, so I ended up buying a rather old but very cheap used car. Now, I also had the added expense of buying gas and paying insurance.
Around the time I purchased my car, a friend had told me about a non-profit called Make It Our Business, which produces free content to help workplaces better accommodate and support employees suffering from intimate partner violence. One of their suggestions about an after-work buddy system proved invaluable because I ended up talking to my manager about arranging a system where a co-worker would walk me to my car when it was late after work, just in case my ex happened to be there. It was such a simple yet effective idea, but I wouldn't have thought to implement that if it weren't for the website's resources.
Medical Bills: $600 ($482 USD)
Once I sought professional help and saw a doctor for my injuries, I was put on medication, including anti-depressants and painkillers. Although my work offers insurance, the coverage isn't extensive, and I had to pay most of my medical treatment out-of-pocket.
Counselling: $3,600 ($2,891 USD)
My friends and family encouraged me to get counseling, which was a necessary albeit considerable expense. My insurance didn't cover any of it, so in my first year out of my relationship, I started seeing a therapist for $220 a session. This was an investment in my mental health, and I don't regret it at all.
Lost Wages at Work: $800 ($642 USD)
I missed what would amount to five days of work immediately following my breakup, where I wasn't paid and thus couldn't earn money to foot my extra bills, in order to coordinate everything related to leaving my abusive relationship. I used an entire workday for moving because I was supposed to work on a Saturday, but my ex insisted on being home to monitor the move in case I tried to "steal" furniture or things that I hadn't paid for in the apartment.
I also used half a day to apply for a Peace Bond, which in my state functions like a restraining order, except the two parties don't have to be married or in the same immediate family; there was no fee to apply, but since the application office was open exclusively during business hours, I had to take an afternoon off in order to apply. Likewise, I had to take time off work to go to my initial psychotherapy evaluation, attend medical appointments, and visit one of the rental showings.
*****
In addition to the tips about starting a buddy system to walk me to my car, I can't help but rave about Make It Our Business. After reading their website, I met with my manager to implement some other workplace accommodations that they suggested, so that my breakup wouldn't impede my financial independence. For the first few months, I worked modified hours so that I could still work 40 hours a week while attending therapy sessions and going to medical appointments in the middle of the day. I also worked with our office building's security team so that they had my ex's picture on file in case he tried to visit me at work, which made me feel safer and alleviated part of my paranoia.
Looking back at all of this, the first hurdle was acknowledging that my relationship wasn't healthy, and the second hurdle was undoubtedly the exorbitant costs of leaving that situation. There continues to be a stigma to discussing intimate partner abuse, but hopefully, this article cracks open the door a little wider on the dialogue surrounding the financial hardships of leaving an abusive relationship. It's not just a slow and gradual process, it's also incredibly expensive.
Nowadays, I've discovered so many resources that alleviate the financial burden for survivors like myself to leave, and I wish I'd known about them sooner. But there's no point rehashing those regrets now. Instead, I hope this article might just be the catalyst for a reader out there, conflicted about their own abusive relationship, to pursue the next chapter of their life. It's going to be tough, but it will be so, so worth it.
Image via Unsplash