The Financial Confessions: "I Lost My Job Over A Social Media Post"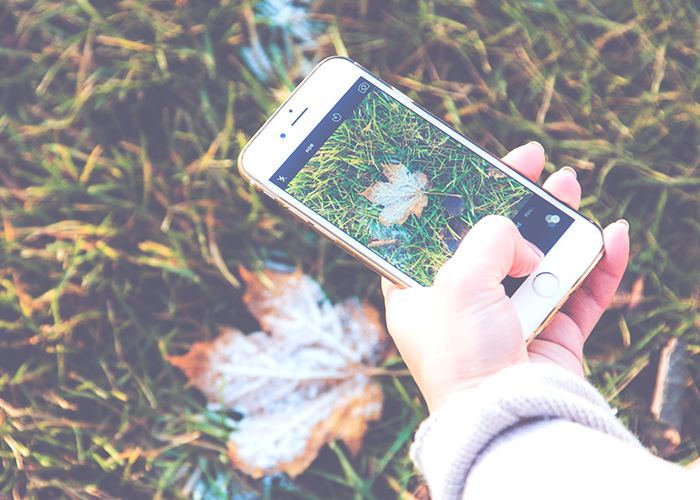 I went to college in California, and graduated almost five years ago. The job market when I got out of school, as you can imagine, was pretty grim. It was 2011, and I was scared my marketing degree wasn't going to get me very far. I applied for jobs while living in a small town for an entire year before I got something. In that time, I kept myself afloat and saved money by waiting tables at a local restaurant. Thanks to the money I put away, I was in a perfectly good financial place when I moved to LA to take my first job. I was an assistant account executive, which is a solid entry-level job, making $35K/year. And I was THRILLED. I already knew how to manage money, my rent wasn't too insanely expensive, and I had finally landed a post-grad job.
Fast forward two years, and my job was going really well. I was with the same company, I'd been promoted once (which came with a title bump), had gotten two raises, and was making somewhere in the low $40,000s. Around this time, my boss asked me if I'd liked to be pulled in on a new client pitch. This is generally a BIG step for a more junior person, because if you're instrumental in bringing on an account, it is likely to get you a spot on the new team, and you just generally have more clout around the office. Of course, I said yes, and we went to work.
I cannot explain to you the amount of money advertising agencies spend on pitches. Thousands and thousands of dollars go into these things. The client meetings, the dinners, and the superfluous activities that come into play when wooing a client are over-the-top. It really is like Mad Men. And the amount of money they spend dolling up the agency for when clients walk in is insane. We're talking everyone in the agency (a few hundred people) each with something client-related on their pristine desks. Even the parking spaces get fancy, client-friendly signs, and I swear, sometimes they send the most attractive person on the team to greet the client at the door. When I say they bring out all the stops, I mean it.
Anyway. We won the pitch. It was a big deal. I had been part of the pitch team, and even though my role wasn't anything senior, it was still prominent enough. And my position had great potential for upward mobility. The fact that the new clients already knew me, and that I helped bring in their business, was looked very favorably on by the client, by HR, and by my boss. The win was good news for my career.
We had a party at our agency to celebrate the win and I instagrammed a picture of the party. And in plain sight, prominently featured in the middle of the Instagram post, was a big sign with the logo of our new client. In theory, I knew it was a problem even before posting it. I knew that our success was NOT fit to print yet, and I knew how high the stakes were. The head of the pitch team had been sending around emails for three days to not post anything to social media, which is especially important, because reporters who work for advertising publications follow a lot of advertising executives on Twitter, and a bunch of creatives have a lot of Instagram followers. And even though I didn't have notable followers, I didn't need to be told that the company policy mandated that we do not release any information on social media until PR handled the official announcement. But in the moment, with the excitement of winning, and the inflated knowledge that my career was on the rise, I figured, what's the harm in posting a picture — and not even mentioning the new client in the caption — to my 200 followers? I figured a few people at the agency would see my humble brag, but no one of note would. And furthermore, the clients didn't follow me on Instagram.
Needless to say, one of my coworkers showed the photo to the head of our in-house PR team, and three hours later, I was in an office meeting with her, an HR representative, and my boss. They thanked me for my work, but said my social media post was in a direct violation of my contract, and I could have botched the public announcement of our huge new client, and ruined all of our hard work leading up to the pitch.
And they weren't wrong. While a reporter never found my post before it was taken down, my company had said numerous times that we could not leak the information before it was formally announced, and had the client found out about the post (which they never did), the consequences could've been even worse. It's funny how I was high-and-mighty enough to think that the rule book didn't apply to me. But it did. It really, really did. And two years into my career at the agency, coming off what could've been a big break for me, I learned what it was like to get fired. And it was more terrible than I can put into words, even two years later.
At the end of the day, I still got lucky. I wasn't wrongfully terminated, and I know it. They were in the right, and what I did was vain and showed very little forward-thinking. My boss and I kept in touch, and he agreed to give me a positive recommendation when I needed one, even though he would have to disclose my wrongful action.
Looking for a job when you have to admit you were fired from your last job makes it a lot harder. Luckily, I had made good connections at other agencies, and I had an emergency savings account. (It wasn't six months of living expenses, but it was about three, and I picked up a lot of babysitting work while I looked for a new job, and collected unemployment.) It took me four months to get a new job, and thankfully, I side hustled enough in that time to still have almost $1,000 left in my savings when I took a new job. I was insanely fortunate to get the same title and almost the same salary (it was $4k less) at my new job. But my mistake still cost me a promotion, took away all my hard work, completely killed my "big break" and left a huge strike mark on my resumé. I've now built my emergency fund back up, and my new job has been going well. I'm rebuilding my reputation, and trying to leave the past in the past, while not forgetting the lesson: if you're not sure whether to post, or not to post, choose the latter.
— Ally
Image via Unsplash