I Kept Track Of Everything I Spent For A Week, And This Is What I Learned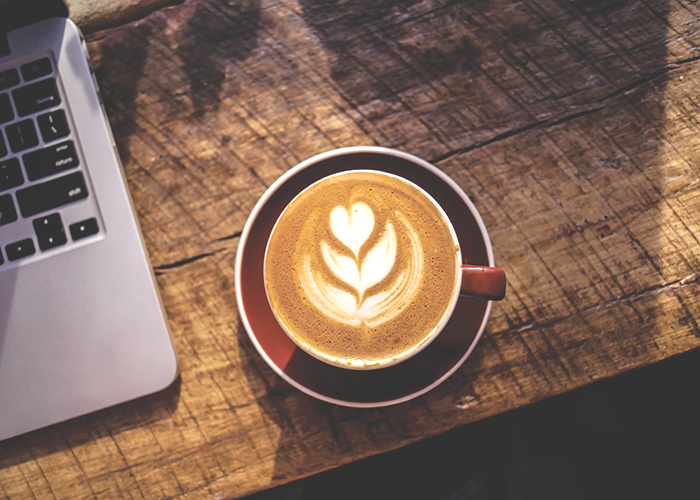 A couple years ago, I started keeping notes on my purchases in order to write a piece about my spending patterns. But every time I added a new entry to my log, Dying of Boredom would show up to remind me that spending $100 on well drinks and tacos does not a compelling money diary make. And I agreed: the most exciting thing to happen during this period was when I had to spend three dollars to send a fax. Faxing things? How archaic! How offbeat! How FINALLY I'VE MADE A PURCHASE THAT ISN'T RELATED TO FOOD OR ALCOHOL, WHAT IS WRONG WITH ME, WHO EVEN GAVE ME MONEY IN THE FIRST PLACE?
So when I began keeping the below log, I didn't expect I'd stumble on any ~deep capitalism insights~. And despite that, I decided completing this diary was a worthy undertaking. What I understand now that I didn't during FaxGate is there's value in being honest about money — even if my purchases are boring, even if my carelessness/ laziness embarrasses me. Being honest allows someone else to discover the budget sinkholes she's been overlooking (or flat-out ignoring). Someone else might open up to the idea of discussing her finances for the first time — something I'm 100% in support of; our biggest financial fuck ups seem to be born of silence and shame. And someone else might experience a small jolt of superiority when she realizes I've been wasting almost all my money on paying people to make me food. Which is fine! I will sheepishly try to justify that later, but for now, A Week In My Purchases:
Monday, 10/27
$16 on an aggressively shitty falafel sandwich and a lentil soup I forgot to eat, was probably thrown out on Office Refrigerator Purge Day
$29 on dinner + tip (shared: salad, steak, fries, oysters, water)
Tuesday, 10/28
$13 on a fucking salad — though to be fair, it took me almost four hours to eat it with minimal breaks in between.
$20 on The World of Ice and Fire, which is a Game of Thrones companion book I preordered months ago but wasn't charged for until today so it sort of shouldn't count, in a way
$10 on two bananas, two Mexican Cokes, one pack of overpriced cookies (consumed over several days)
Wednesday, 10/29
$26 for a raw goji berry bar, a smoothie, and a kale salad because apparently I woke up on the bougie shithead side of the bed that morning (consumed over several days)
$37 for a gross beer garden dinner (I ordered spatzel sans cheese; I thought it was a sausage dish. I should've Googled it first), one tall German beer, tip. This is starting to feel like a food diary.
$1150 on rent (Note: I wasn't sure about including this, because it seems like the unspoken rule of Real Talk is to pretend we do not have apartments we pay to live in, but fuck it. For context, I live in a nice neighborhood three blocks from the subway, but next to an avenue that looks like the urban Fear Street. Visible from my window is an ominous community garden that's obscured by Weepy Sad Trees and what is either an abandoned church or an abandoned home for geriatrics; both options frighten me. I share an apartment with two other people and have my own bathroom.)
$4 for two episodes of Degrassi: The Next Generation
$5 on Soul Cycle shoe rental and water, which I didn't realize was being charged to my card until I checked my statement to write this piece
Thursday, 10/30
$4 on coffee
$10.71 on two slices of pizza + tip
$30.63 on veg-loaf and a root beer + tip (I thought the vegetable "meat"-loaf was meatloaf with vegetables in it, but was wrong)
$50 on a donation to a podcast
Friday, 10/31
$19 on mulled wine ingredients and nachos — this seems too cheap but it's what my roommate Venmo charged me so I'm rolling with it
$60 on a gel manicure + tip. I would like to point out that this was my first "custom nail art" gel manicure ever and I had no idea it would cost Insanity Dollars. I would never intentionally spend $50 on my fucking nails. I won't even add $10 to a regular manicure for one of those upsell massages, even though my back always hurts because I have terrible posture. I don't know why I'm comfortable admitting I've spent $8,000 on garbage food but not $60 on something that'll last two weeks, but whatever.
Saturday, 11/1
$20 on two glasses of wine + tip
$16.67 on an Uber split (it was 2 a.m., I refuse to apologize)
Sunday, 11/2
$5 on a round-trip ticket on the Path
$15 on a round-trip ticket on NJ Transit, from Hoboken to Mahwah
$20 on a wine tasting and food pairing
$20 on two bottles of pumpkin cider (not yet consumed)
$16.68 on generic Lactaid pills, generic Aleve, and a giant box of coconut water (hangover prevention)
Total: $1,597.69
Total minus rent, because let's be real: $447.69
I don't know how that number makes me feel. My first reaction was, "That's not so bad!" but then I remembered I spent that money in a week, and almost half of it was on food I didn't even like. An obvious takeaway is I should cook at home more often, but if it were that simple I'd be doing it already. The truth: I'm compelled to spend zero time in the kitchen. I wake up at 6 a.m. every morning to work on freelance projects. I take a break from 8 a.m. to 9:30 a.m. to get dressed and commute to my day job. I order in and eat lunch at my desk. I do some sort of post-work activity — usually involving food — and then I go home and work some more until I'm catatonic. I don't even hate cooking, I just like working more — and I'm a creature of habit. Mostly bad ones.
Of course, I wouldn't have to work as much if my dining habits weren't that of a 32-year-old Wall Street Bro, but eating out is how I reward myself for working hard. Some people buy shoes. Some people buy cars. I buy a seat at someone else's table to read a book, or catch up with friends, or pretend I'm a person who has always been able to live this way.
Will I change? A little, I think. I'm not five; I can make my own breakfast. I can set aside thirty minutes a week for grocery shopping; no one is that busy. I recognize I need to get my lunch game together — ordering delivery isn't my idea of luxury; it's just lazy. I hereby vow to read the price menu before getting my nails done, and to make dining out count — I will Google all the dishes. That's how committed I am to never again owning up to spending $30 on fake meatloaf.
Stephanie Georgopulos is the author of Some Things I Did For Money.
Image via Unsplash