How My Post-Breakup "Revenge Savings Plan" Saved Me $62,000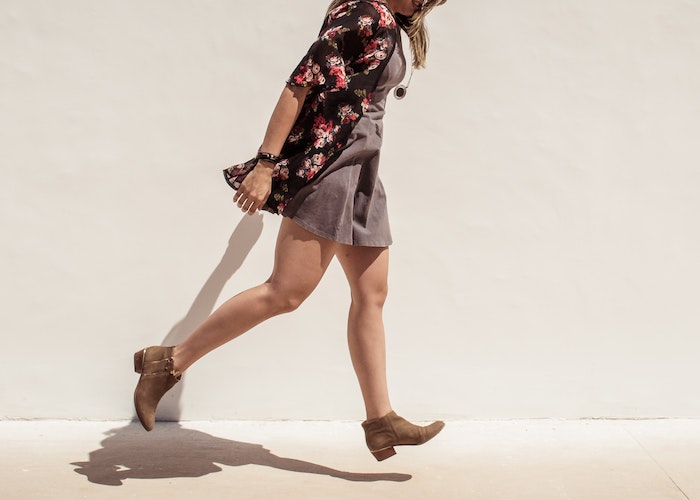 It was only after my break-up that warnings I'd downplayed from my family came sharply into focus.
They knew early on that he wasn't the right person for me. I discovered this too late. What I'm most upset about is the robbery of time. Life is measured in moments, and I was caught in the wrong ones. Until I wasn't. My family's love is the enduring, unconditional kind, so during my break-up, they were there with arms open for me to fall back into. For that, I'll always be grateful. I'll always love them the most my heart allows. 
When the pandemic hit, I immediately moved back home. If disaster was striking, I wanted to be with the people who matter most; the ones who open their arms no matter how difficult the world is. As everyone lamented being stuck inside, I aspired to stay at my house with my family and their open arms. I am my best self when we are all together, part of the best moments, and in the best company. When my office announced an indefinite remote policy, the longing for home I felt was no longer an idea, it had become my new reality. It meant morning car rides to pick up coffee, weekend day trips to favored New England towns, and nights in the family room watching movies. It meant everything. 
In addition to banking more family time, my account was growing. The lease on my apartment ended four months into the pandemic. I swapped my gym membership for a yoga mat. Metro cards (used for commuting on trains in New York) grew pale inside my wallet. The dining room replaced dining out. Sample sales don't grow in suburbs. I didn't need to check bank statements to know I was saving nearly everything I earned. Normally, half my monthly take-home went to living expenses and indulgences. In the new normal, my only real expense was shopping, which I managed to completely cut from my spending for seven months. It would have been longer, but my willpower is no match for the Net-A-Porter summer sale.
While these savings don't mean anything compared to the riches of family time, they do add up to perhaps the most exciting financially freeing truth of all—I can afford to buy my ex out of his share of the French apartment we bought together two years ago. Back in 2019, we split the 20% down-payment and additional fees evenly and closed on an apartment during a subsequent trip to Paris. I thought we would have to sell once we split the following shortly after, but we didn't. And with COVID-19 impacting construction, I was able to make up the difference, including extra as padding for legal fees, furnishings, and pain au chocolat. The bank that issued the loan for the mortgage still needs to approve me as the sole owner, and construction won't be finished until December, but I remain hopeful it will all work out. 
So again, how was I able to bounce back from a bad breakup?
When I gave up my apartment in June 2020, I had $43k in my bank account. In June of 2021, after a full year of not paying rent and cutting out other expenses, I had $105k, leaving me with a healthy savings surplus of $62k for the year. Buying out my ex's half of the down-payment, legal fees, appliances, and the cost of furnishing the apartment net out to around $100k. Everything I'm saving until construction is done in December is going towards rebuilding my emergency fund and liquidity, to show to bank that I still have enough money for a 'rainy day,' as they put it.
As mentioned earlier, back in 2020, construction on the Paris property paused due to COVID-19 and the new projected completion date was for mid-July 2021. Meaning, I had a full year to save rent-free.
Last year, I e-mailed the mortgage lender to run the numbers, and he informed me that since the debt-to-income-ratio would no longer be an issue, there was a strong likelihood I'd be able to buy out my ex's shares once the project is done and become the sole property owner. 
I've been keeping tabs on the wild housing market in the United States and am in awe at the prices a lot of homes for sale are fetching. It reinforces confidence in my decision to invest abroad, in a city that makes me feel as good as my family does. The apartment is one of 68 and is part of a new construction plan. Part of the appeal, aside from it being new, is that I was able to imprint on and customize the floorplan to my liking. The low mortgage rate (2% over 20 years) and minimal annual condo fee also drew me in. 
The building itself will be fashioned in classic Haussmann architecture—a symbol of Paris' traditional charm. A Haussmann building is easily recognizable by its cream stone façade and gambrel roof. The ground floor is always grand, boasting high ceilings and thick walls. The apartment I chose will sit above a retail space, and I desperately hope it's a boulangerie. It also features casement windows that extend to the floor. I fantasize about opening them to let the sunlight filter in while I'm drinking coffee, looking out to the park, and planning my day. Of course, I'm not there yet. 
When I spoke with someone from the bank, who has acted as a kind of advisor throughout this process, he informed me that so long as the debt-to-income-ratio stays below 30%, I have a favorable chance the bank will agree to let me pursue the property as the sole owner. Despite the uncertainties, simply being in the position to drive this goal is success enough for me. The pandemic brought a lot of hardship, but it also brought people together. For me, I was able to reset in a powerful way. Having my support system root alongside me to attain a financial goal I didn't believe I'd meet has been the greatest bounce-back of all. And the new memories we've created in the past year-and-a-half play louder and clearer than the wrong ones I came home with, regretting. 
Want more money tips or French apartment inspiration? Find Sasha and her sister Melissa on Twitter, Instagram: @JetsettingJunkies, and their website.
Image via Unsplash