How Becoming A Bride Taught Me To Hate The Wedding Industrial Complex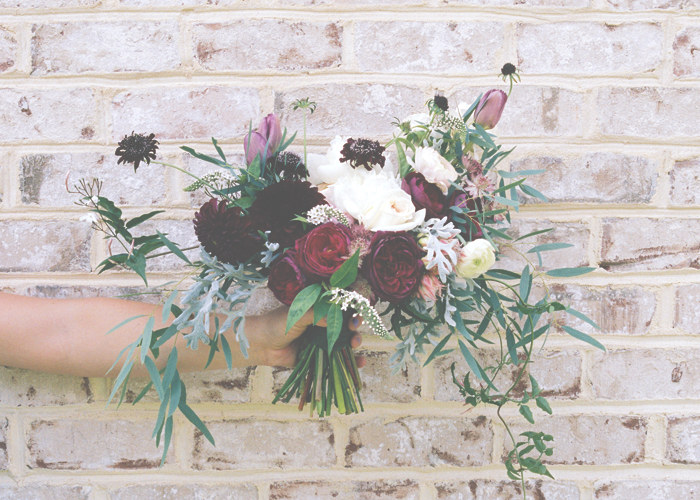 I remember sitting at a lunch a year or two ago with my sister, mom, aunt and grandmother. My sister had been in a relationship for several years and was getting the standard henpecking, "Where is the diamond?" from our grandmother. Luckily for my sister, the conversation quickly turned to the expense of wedding planning. My mom voiced that she and my dad had always planned to give my sister and me each a chunk of money to spend on a wedding or to do what we choose. My aunt, who has children who are 10 or so years older than my sister and me, agreed that she and her husband had done the same: they had offered to either pay for their children's wedding or to give them an equal amount of money. She then rolled her eyes and said, "But they wanted a wedding," and my mother rolled her eyes in agreeance.
Flash-forward a year or so, and now my sister and I are both engaged. And, despite her eye-rolling performance at that lunch, and from witnessing her passionately planning my sister's wedding for over a year now, I am convinced that my mother would hand me her broken heart along with my head if I said I wasn't having a wedding. Immediately after my engagement, my mother was sending me emails with Wedding To-Do Lists and Pinterest boards… and I don't even have Pinterest. My fiancé and I seriously considered going to the courthouse in order to avoid the stress and cost of a wedding. Ultimately, though, we decided that we love celebrating with our friends and family when they get married, and we'd love for them to celebrate our marriage with us. So, we are wedding planning.
As my mom had said at that lunch, she and my dad were incredibly generous to give both my sister and me money to put towards a wedding. If we want to spend more than that amount on the wedding, that's on us; if we spend less, we are able to keep the remaining money. I continue to be floored by this extraordinary gesture and do not for a second take for granted how fortunate I am to receive such a gift.
With the goal of having a decent chunk of money left over after the wedding, my fiancé and I set out a rough budget for our wedding. From the beginning we knew that we would be eliminating aspects that are unimportant to us in order to try to keep the cost down wherever possible. We just want to celebrate with people we love, and plan to throw a fun, rather casual party to do so.
We first decided on things that we definitely wanted: a venue that could house the ceremony and reception, a dinner that is informal and tasty, an open bar for our guests, and a band for entertainment. While we know there are much cheaper (or even free) ways to go about Save the Dates, we are suckers for a good Save The Date magnet and are planning to do those in addition to invitations. We have set budgets for each of these items but gave ourselves a contingency to go over in certain areas should we feel it's necessary, or should something unexpected pop up, once we get further along in planning.
We then easily cut out several items: flowers, a gown (for me), and suit (for him). Flowers can be incredibly expensive and are just plain unimportant to both of us, so it was an easy cut to make. My fiancé just purchased a suit to be a groomsman in a friend's wedding, and so has a nice and nearly brand new suit to wear at our wedding. I am not a gown kind of girl and, despite how hard my mom is trying, I cannot comfortably go into my wedding day wearing a Cinderella dress that cost me two months' rent. I have a hard budget I refuse to go over, and am confident I will find a suitable dress that I like, no matter how many $1,000 ball gowns my mother texts me pictures of.
While we are providing alcohol, we have decided to keep the bar to beer and wine to save almost half of what a suitable full bar would cost. We chose a venue that provides tables and chairs, and is beautiful on its own so will require less "dressing up" on our dollar. While we had our hearts set on a band, we found out that my fiancé has an old friend who is now a wedding DJ who costs literally 1/10th of what the band would cost. All of these are significant savings that are going to help us come in under budget, but don't make us feel like we are cheating ourselves or our guests.
We initially had no interest in getting engagement pictures taken, but after a quick glance on Craigslist we found a local art student who was offering photo shoots FOR FREE! So we figured, "Why not?" She did an awesome job and provided us with photos that we look forward to putting on our Save the Dates and possibly using in Thank You cards. In addition, I am fortunate to have a good friend who is a talented designer that offered to do our invitations as her wedding gift to us, which is further adding to our savings in this area of our budget.
Finally, we are putting on the rehearsal dinner ourselves as a thank you for friends and family for traveling and helping us with our wedding. We decided to do a casual dinner at a local brewery, where it cost next to nothing to rent the space and where we can bring in our own food instead of using an in-house (read: expensive) caterer. We plan to feed and provide alcohol for immediate family and bridal party for a third of what it would cost to just rent a room elsewhere.
While I wouldn't say that we are being "unconventional" or "nontraditional," we get a fair amount of judgmental responses when we describe our wedding to those who have already thrown an elaborate or formal event. Even my mom, who knows my style and outlook, has had trouble accepting items I have eliminated and my strict adherence to our budget. Initially when I told her we would not be doing flowers, she took the news well and quickly moved on to the next item to be discussed. The next morning, however, I had an e-mail waiting from her (more to do lists!) which included hiring a florist, "Because the girls will need bouquets to carry and the boys will still need boutonnieres."
That statement pretty accurately illustrates my view of the Wedding Industrial Complex now that I am ankle deep in it. If you let it, The Wedding Industrial Complex will really make you think that you need those things: the flowers, the diamonds, the themes, the tux, the ball gown. The boys do not need flowers pinned to their lapel for this to be a wedding; the girls do not need to carry bouquets for us to say "I do." The only things that you need at your wedding are the things that you want. But if you, like me, decide to eliminate some or all of these things it opens you up to a world of judgement and quick, hurtful comments. Despite how hard I try to continuously brush these off and move on, they do begin to sting.
But then I ask: what is so different? There's a bride and a groom, we're going to have a (very short) ceremony, then provide dinner, drinks and dancing. No, we're not having a theme or wedding colors. No, there's not going to be butlered hors d'oeuvres or a ~themed cocktail, no two-foot tall floral centerpieces that will be trashed the next day. But there is going to be a wedding and, at the end of it, we're going to be married. And that's the only detail that matters to me.
(That, and coming in under budget, too.)
Katie is an engineer living in Baltimore. She is on Twitter and Instagram.