How I Bought A House For A $1,800 Down Payment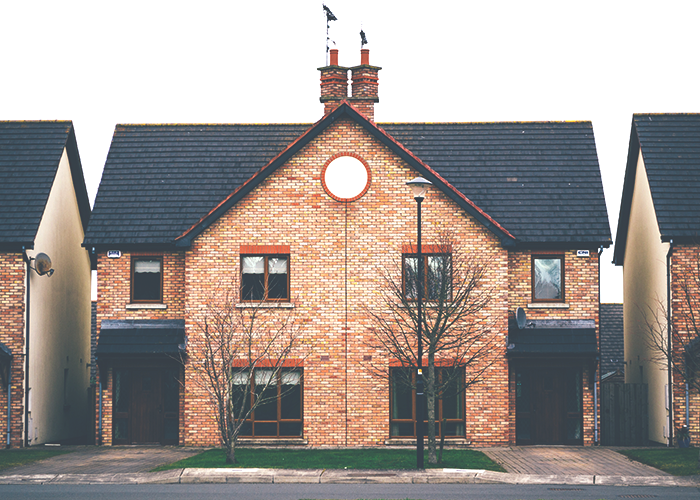 I often go back and forth on whether or not I think my first home purchase was a mistake or a good thing. Honestly, I think only time will be able to answer that question, but one thing I did do well was leverage government and city programs to get into my home for very little money. I bought my new home for $1,800. Technically, I bought it for its selling price and paid for the renovations, but I only had to bring $1,800 to closing. For others who have bought a home recently or are looking to buy, I can assure you that this is incredibly cheap. Not to mention that $1,800 is what many people pay when putting down a deposit and first month's rent on an apartment. Even though it was over two years ago, it still feels amazing. For those looking to do the same, here are seven important steps I took when buying a house for $1,800.
Ask around.
Your mortgage broker or real estate agent may mention down payment assistance programs to you, or they may not, which is why it always makes sense to ask. If you're in the beginning stages of the homebuying process, do a little internet research of your own, too. Just get started by going to Google, and typing in the state you live in and the words "down payment assistance programs." Make sure you're tapping into every resource you have; ask friends who recently bought homes about any incentives or tax credits they cashed in on, and if your broker or real estate agent isn't forthcoming with information, don't be shy about asking questions.
Exhaust every avenue.
There are many incentives open to homebuyers that people don't take advantage of because they assumed they wouldn't qualify. Try to take time to think about what makes your situation unique that might qualify you for a funding program. Are you a veteran? A single mother? A first-time homebuyer? Are you buying a house in an area where the market has been struggling? You may qualify for additional grants and funds.
Get organized.
Any program you may qualify for is going to come with a lot of paperwork and require a lot of patience during the application process. After all, nothing comes free. If you want that money, you're going to have to invest the time into getting it. I recommend getting all your documents organized before you start actively searching for a home, and if you've done this well, the whole process will go a lot smoother. You're going to have to pull tax records, employment forms, W-2s, W-9s, and you'll (potentially) have to adhere to other weird demands and come up with letters from former landlords, lovers, and family members. Often it's the time and paperwork that keep many people from applying for these funds. In my opinion, that is leaving free money on the table.
Decide if the money being offered is worth it.
Some programs (like mine) require you to buy a home in a certain zip code in order to qualify for the moolah. In the case of the assistance I received, I was only eligible if I bought in a neighborhood hit hard by foreclosure. This is a dainty way of saying, "up and coming," which is an even daintier way of saying, "rundown."
I had doubts at first. Friends and family have been nervous about coming over to my home. But honestly, I've never had a problem and the neighborhood has turned around a lot, as I expected it to when I was out and about doing my due diligence. My program allowed me $15k I wouldn't have qualified for if I didn't buy a house in my zip code. That's a lot of money, but you still need to decide what is worth it for you. Honestly, if someone came up and offered you a check for $15k to live in an up-and-coming neighborhood, what would you say? I took the chance because the house was setting off my spidey sense that it would offer the greatest opportunity for return on investment.
Read the fine print.
Some programs only allow the money offered to go toward the down payment and not closing costs, some allow the opposite, and some allow both. Be sure to read the fine print of your program's terms to understand how much assistance you're getting as well as the expectations and repayment requirements (if any).
My down payment assistance wasn't a grant, it was what finance industry folks call a "soft loan." Because it was given to me by the city of Atlanta via a program meant to revitalize "at risk" neighborhoods, they want to ensure money is going toward owner-occupants, and not investors looking to make a buck. My "soft loan" is forgiven in $3k increments for every year I'm in my home. By the end of five years, I won't owe a penny, but if I sell early, I'll have to pay back the balance of whatever I haven't "worked off." That $15k helped pay for my down payment, most of the closing costs, and a little bit of the principal on the loan.
You can ask for help if your parents or other family members have offered.
If a family member (like your parents) offers a financial gift to help cover your closing costs or down payment, up to $14k of that gift is tax deductible per person (so, $28k is tax deductible for you and a spouse). Because of stricter financing terms put in place after the 2008 housing crash, I personally recommend leveraging the money for closing and moving costs, rather than factoring it into the financing of your home. This also helps ensure you only buy a home you can reasonably afford.
Be patient.
I had to constantly remind myself that I was getting a free $15k whenever my home closing got delayed because it took forever to process the paperwork from the down payment assistance program. And when I was taping tissue paper over the windows of my home because my neighborhood (while very quaint) still isn't perfectly safe, I had to grit my teeth. "Free money. Free money, " I would tell myself. At the end of the day, not having to dip too far into my savings to get into my first home took some hard work, but it was rewarding and very fortunate.
Image via Unsplash