How I Graduated College In Two And A Half Years (Debt Free)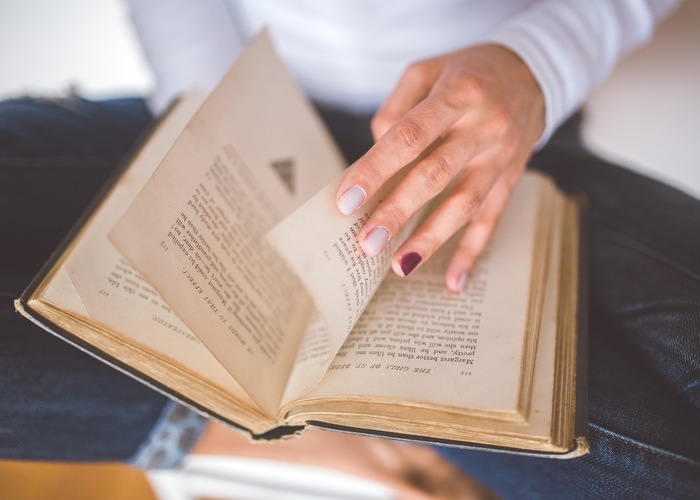 Last fall I plunged head first into the reality that I was about to complete my last 19 of 120 credits, and finish my undergraduate career a year and a half ahead of my fellow classmates. At one point, I had about $5K in student loans looming over me, and was living at home while going to school, to give you a taste of what this took. I was able to pay that loan off before starting my last semester, and I paid for my last semester of college upfront, and out of pocket, which felt amazing.
When I graduated high school, my parents had (very fortunately) set me up with a savings account of $10K to pay for college. Unfortunately, I had a very limited understanding of what that could actually do for me, but was also hesitant to even ask them if I could use it. I was a money snob, in that I had been fiercely independent from a young age. I had my nose in the air when it came to getting financial help, I paid my own cell phone bill at age 12, and took the bus to work at age 14. Growing up in the suburbs, my financial independence set me apart from my peers, and the fact that I could pay my own way was my favorite humble brag by a landslide. But I didn't have any experience footing a five digit tuition bill. I decided to attend a state college to save money. My tuition was about $5K per semester, and on campus housing and a meal plan was an additional $5K (per semester). I lucked out and was given a $2.5K scholarship, which required me to live on campus for my first year. Finally, I was able to transfer about 12 credits from high school AP classes, which gave me a fortunate leg up in completing my coursework. 
During my first semester, I lived in a dorm about 20 minutes from my parents' house, and drove home twice on the weekends to work two 12-hour shifts at the job I held down in high school. The work-hard, play-hard lifestyle was too much for me, and I ended up falling asleep at the wheel one night. It was clear that I needed to cut back, and put my safety first. I used about $3K from the account my parents set up to finish paying for that semester. After that, I dove headfirst into Google searches, trying to find alternate ways to pay for college, that didn't involve me working myself to the bone, and sacrificing my sleep schedule. I looked into surrogacy, selling my eggs, and any research study I could qualify for, and ultimately decided against these options. And then I realized that full-time students (at my college) paid the same amount, regardless of how many credit hours they took. I had already chosen a major (psychology) and could figure out exactly what classes I needed to take in order to finish my degree. I used that knowledge to make my own schedule, and figure out how to fit in more courses each semester, and accelerate my degree.
My second semester involved $2K from my college fund, and $5K from good ol' Sallie Mae. My reduced work schedule allowed me to pursue meaningful, unpaid work experiences and my heavy school schedule meant checking more courses off of my intricate list. I picked my work schedule back up in the summer, and took general prerequisite courses at the local community college simultaneously.
I started my second year of college as a junior (in credits), and my summer work was able to pay off almost my entire $5K loan. Now that I was no longer required to live on campus, I lived at home, and switched to the commuter life to cut my bills in half. I buckled down to finish paying off my loan, and took 21 credits during my third semester. The following summer, I worked 70 hours per week (not something I'd recommend), and paid off my lingering loans and saved enough to pay for my final semester in cash upfront. It felt almost as good as all the sleep I had missed out on during my second year of college, and at that point I was in the home stretch. I nannied and waitressed throughout my final semester of college (so I was able to start a post-grad savings account). And much to my surprise, I walked the graduation stage two and a half years after I started college. 
I've learned that graduating college debt free, and early, is a strange thing to talk about because it's such a foreign concept to almost everyone. It seems like a requirement of talking about college life is discussing the wonders and excitements of the ~college culture~. People post pictures about the "best four years of their life" and I didn't have that. And that's hard to talk about, just like it's hard to talk about the less fun part of college — that it's so difficult to pay for. Even while commuting to school, I was able to stay with on-campus friends and former roommates on the weekends sometimes, and participate in student organizations. It is definitely easier to be invisible during college as a commuter, but if you head into the experience with the same zeal that freshmen have at orientation, I promise you, you can have the same experience without the hefty costs of on-campus living.
I was incredibly lucky that I had the $10K fund from my parents, but am proud that I only dipped into it when I desperately needed to, and took on the brunt of the costs myself. Of course, everyone has their own way of navigating college costs, and I don't think mine is superior to anyone else's. But I am certainly proud of how it worked out. In short, I used AP courses for credit, went to community college in the summers, limited my number of semesters by jamming in all of my required courses, and filled my free time with part-time work, and it resulted in a degree in two and a half years with no debt. And it doesn't stop there.
I took what I learned from my abbreviated undergraduate experience, and decided to do it all again. I spent the eight months following graduation saving $14K for graduate school while aggressively budgeting (using Mint), nannying, and waitressing. I'm back in school and am still trying to find a work/life/budget balance, but I don't feel like I missed any of the ~college~ experience by trimming it short, or overbooking myself on occasion. Yes, it was stressful, but my credit score, bank account and resumé all love me for graduating from a local college, at the age of 20, with no debt. I couldn't have done it without my parents' savings account, or the free housing they provided, but I'm happy to still have a small balance leftover in that account, in case I need it for graduate school.
Katharine is a social work graduate student on the pursuit of the next side-hustle, and savings account deposit.
Image via Pexels