How I Learned To Let Go Of My Lofty Post-Grad Expectations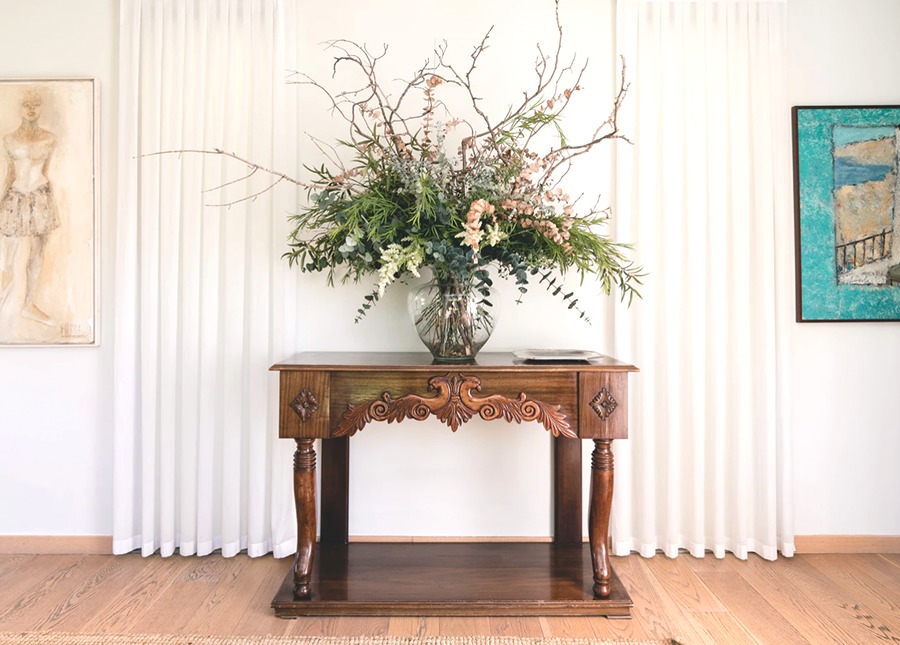 Happier & Healthier is a column dedicated to providing real-life reflections, post-grad life advice to make you feel less alone, and tips to help you live the best life you possibly can. 
After graduating with a creative writing degree in 2015, I headed back home to my parent's house, armed with a mind full of hope and expectations. I didn't have a job like many of my peers, and I had no idea how to become a professional writer. But my ego was way too big for those worries to set me back. I was a graduate, after all — and with a diploma in my hand, the world was truly my oyster.
Fast forward to six months later, and I was feeling far less than stellar. I worked at a retail job in D.C. 20 minutes from home. I ate lunch by myself on the same bench, day in and day out, my only company eager birds hoping for crumbs. I frequently burst into tears during those 30 minutes of free time, quietly staring at the beautiful city in front of me, feeling absolutely crushed that I was going nowhere fast. I made 10 bucks an hour, and in a city like D.C., I knew I wasn't going to be moving out of my childhood bedroom on that pay anytime soon.
When I was a teenager, I always believed that dream jobs were easy to find after graduating. That a diploma was all I needed to land a full-time job, with benefits and an actual salary. But, of course, I quickly learned that this was very far from my reality.
Luckily, I wasn't alone in my post-graduation struggle. Many of my close friends were in the same exact boat, working dead-end jobs just to have enough money to drown our sorrows in bottles of wine. I complained endlessly about the real world not living up to my or anybody's expectations. I cried to anyone who would listen, blubbering about my dreams that would probably never come true. I was one hot mess of a human being during that year of my life, and I certainly wasn't doing myself any favors by complaining, either.
Looking back on my post-grad depression and quarter-life crisis, I now know that complaining about your "shitty" life won't do anything to help you. Instead of editing my resume, I complained. Instead of applying to jobs that I truly wanted, I cried. I had let my expectations of post-grad life take me down instead of inspire me. And I decided to feel sorry for myself because that was easier to do than admitting that I was nowhere near where I thought I would be at 22.
Now at 25, I have a much clearer vision of reality and the real world. I know that everyone goes down different paths after graduating, and to compare yourself to other people will be doing yourself an injustice. I know that jobs will come and go, but that should never change your desire to do better and be better. I know that saving money is essential to do as a young adult navigating post-grad life. I know that expectations can lead to disappointment, especially when it comes to life after getting your diploma. And I know that where you are now does not and will not ever define who you will become.
Life will throw bullets and storms your way, and it doesn't mean that you aren't smart or special or talented, it's just reality. And living in reality takes time to adjust to. Unfortunately for us, reality isn't as easy or as fun or comfortable as college. And now in today's society, it's so easy to compare yourself to others and to focus on what you don't have at this very moment, but trust me; it will only frustrate you more. I've done my fair share of Instagram stalking other people's lives and envying LinkedIn profiles more than I'd like to admit. But, as I've learned with time, other people's successes will never make me less of a smart person. And other people's jobs or material possessions will never make me less successful.
Ironically, I had to move out of my DC apartment just this year after budget cuts at the company I worked for. So now, at 25, I live back at home. But instead of moaning about how my life isn't how I expected it to play out, I'm feeling grateful that I even have a place to stay for free. And instead of comparing and contrasting myself to my peers, I'm feeling happy for them and happy for myself. Over the years, I have realized that I should never define myself by where I live or what I do. I'm a human being, after all. And so are you.
Don't let your job or your lack of one define the way you view yourself. Be kind and gentle to yourself. No one has it all together — not even the Instagram models you stalk at midnight. We are all just trying to figure out where we want to go and who we want to be, so do yourself a favor and live for the now instead of whining about your setbacks. Love yourself, no matter where you work or where you live. Life is too short and too precious to not adore yourself just as you are.
Let go of your expectations and your ego. You don't have to have everything together right now, or ever, really. Let go of your need for more and more. Let go of all of the comparisons and the jealousy. Instead, focus on what you do have and what you are grateful for. You'll get to where you need to be when it's the right time.
Lauren Jarvis-Gibson is a writer and poet based in the Washington metropolitan area. Since 2015, her work has been published on Thought Catalog, Huff Post, Allure and YourTango. When she's not writing, Lauren enjoys defending Taylor Swift whenever she can and serving wine in her hometown of Takoma Park. Her poetry book, Paper Hearts, is available on Amazon here. 
Image via Unsplash
Like this story? Follow The Financial Diet on Facebook, Instagram, and Twitter for weekly tips and inspiration, and sign up for our email newsletter here.