How I Simplified My Living Space (Without Throwing Anything Out)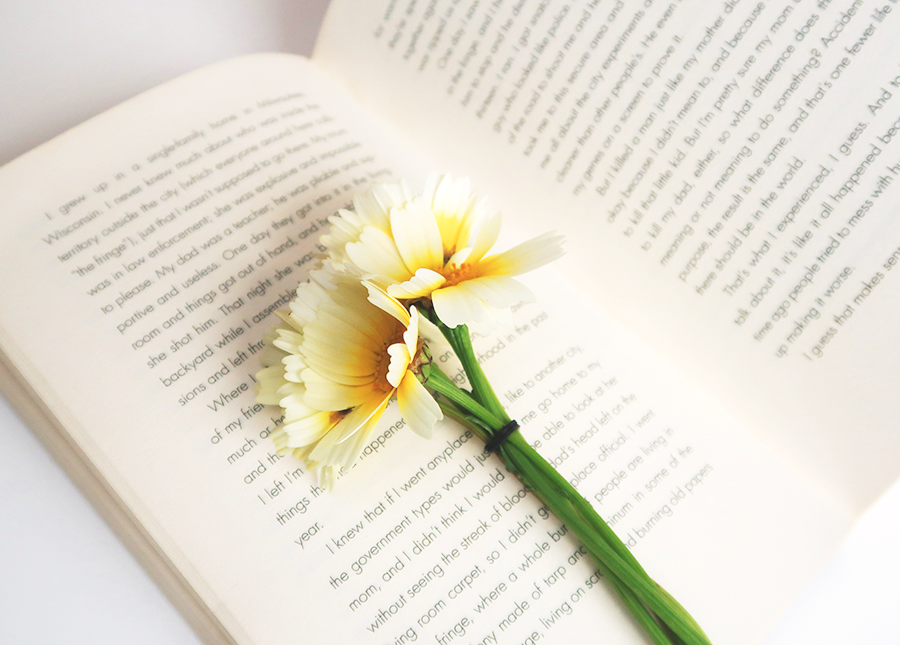 When I read The Life-Changing Magic of Tidying Up, I felt like Marie Kondo was speaking to me directly. It was like she knew all about the embarrassing clutter I had hidden away for lack of time or desire to deal with it properly. I knew there were items in my life that I didn't need, but I didn't want to fill a bunch of white garbage bags like they do in the decluttering videos on the internet. Once you treat an item like trash it becomes trash, which makes me wonder — how do we preserve the value of an item that could still be used? In our disposable culture, it's hard to figure out how to deal with our discarded items responsibly, but over the past few months, I've learned about a few places where my items could be reused or properly recycled.  
 1. Prom Dresses and Special Occasion Clothing  
When I bought my prom dress, it was the most exciting item of clothing I had ever owned. I posed for pictures with my friends and danced the night away to raunchy Top 40 hits from the mid-2000s. After prom, I stored my dress in the plastic sheath that it was wrapped in the day I bought it at the department store.
Over the years, its magic faded, and although I still cherish the memories, I couldn't imagine wearing the dress again. I found a charity called Becca's Closet that gives prom dresses to girls who can't afford them. I was able to send them my prom dress with free shipping through a promotion from David's Bridal. I included the purse I brought to prom in my donation (you can also include shoes and costume jewelry with your dress donation if they're in good condition). Additionally, they accept bridesmaid's dresses if they are a current style. In a similar vein, if you have some extra professional clothing in good condition, you can donate to Dress for Success, a charity that provides business clothing to women in need.  
2. Broken Appliances
I kept a broken coffee maker on top of my refrigerator for three years. I inherited the coffee maker from an old roommate, so it wasn't a major loss, and I replaced it with a new one the same week it broke. However, I couldn't bring myself to throw the old one away. It seemed so wasteful to throw away an entire appliance, even if it wasn't working, but instead of dealing with it, I just stored it on top of another appliance. I thought for a long time that I could recycle it, but investigating the local recycling center and scrap yard options didn't reveal any solutions. My mom told me to donate it, but I worried that if I took it to Goodwill they would just throw it away.
Eventually, I had an epiphany that coffee makers can be fixed, and I looked up my local appliance repair shop. Once the coffee maker was working again, I donated it to ReStore, a home goods store run by Habitat for Humanity. ReStore accepts gently used furniture, appliances, and building materials, and many locations will offer free pickup for large items. Proceeds from the store go to Habitat for Humanity. 
3. Outdated Electronics 
I kept a decorative wicker box under my TV to store unusable technology. When I first moved into my new apartment, I received a pile of paperwork when they set up my cable, and I put all of it in the wicker box under my TV stand. Then I put old cables and chargers in the wicker box, because I was convinced that one day I would find a use for them. Then I replaced my router, and instead of doing anything with the old one, I just put it in the wicker box.
By the time I upgraded my modem, I ran out of space in the wicker box, and I knew something had to be done. I was able to sell the modem on Amazon because it wasn't too old, but my old router barely functioned on a good day. Instead of throwing it out, I took it to Best Buy to recycle. Best Buy also recycles cables, DVDs, CDs, and rechargeable batteries. These days, I store the DVDs that I've chosen to keep in a CD wallet, which frees up a lot of shelf space. If you decide to discard your DVDs or DVD cases, check if your local recycling center will accept them, or bring them to a place like Best Buy. DVDs contain a mixture of materials that need to be broken down, and DVD cases are made of high-grade plastic.   
4. Equipment From Old Hobbies
I loved arts and crafts as a kid. I received art supplies every year for my birthday and Christmas: sketch pads, calligraphy kits, origami books, you name it. I still like to draw, but over the years, a lot of those art supplies became clutter, and have since been abandoned and stored with my middle school art projects. I decided to free up closet space and donate the unused supplies to someone who would actually use them. I asked my mom if she knew how I might donate art supplies to a school, and she suggested that an after-school program would need them more. I called my local Boys and Girls Club, and they said that they would be happy to accept donations. I brought the supplies to one of their locations on a Friday afternoon while they were celebrating a birthday, and I saw a large group of kids who would be able to use those supplies to make art of their own. I can't imagine a use for those supplies that could have made me happier. 
Nicole is an instructional designer from south Florida.
Image via Unsplash