How I Survived A Real Estate Disaster And Broken Engagement All In One Year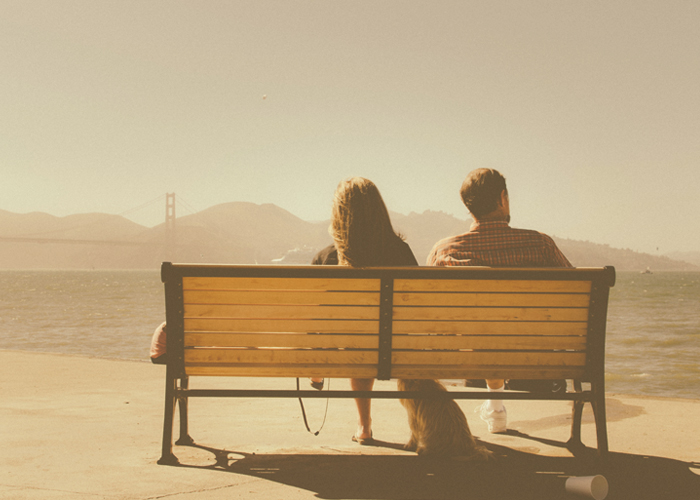 I'd been back in Atlanta for over a year. I was in love with someone I thought I was going to spend the rest of my life with, and that life included a home in Atlanta. I felt the urge to buy, and was convinced it was a great move for me financially. (It was!)
My then-fiancé and I had disagreements over what we wanted for our future family. I wanted a hip condo or town home in the heart of town. He wanted a single family home with a basement for wood working and enough space for a growing family. A place where we could stay for a few years, which financially was a better option for the long term.
Being an HGTV addict all my life, I thought it would be fun to get a fixer upper. Honestly, I loved the idea of creating order from the chaos of a neglected home, to get to pick my own finishes and make chic design choices. Financially, I also knew I'd get a lot more "bang for my buck" if I picked a fixer upper.
I thoroughly researched each area, before deciding on one, which I'd highly recommend to anyone. Conduct research for your investments: I read news clipping on developments within "in town" Atlanta, checked property records, the whole works. I narrowed it down to three neighborhoods and chose Capitol View/Capitol View Manor area.
I ended up picking the home I'm in now because it had a ton of space (3 stories, 5 bedrooms, 2 baths) a great backyard that backed onto a city of Atlanta park, and because I saw a lot of potential in the house. It had high ceilings and lots of light and I had that "feeling" when I walked in where the hairs stood up on the back of my neck. You know the one, when you just feel like something is "right"?
Unfortunately, I fell in love with it so quickly I neglected to look at the other issues.
A DETAILED LOOK AT THE FINANCES BEHIND MY PROPERTY
My mortgage broker told me if I bought a foreclosure I could qualify for a downpayment assistance program through Invest Atlanta. If I bought a foreclosure in an "at risk" neighborhood that had been hit hard by the recession, Invest Atlanta would give me a "soft loan" of $15,000 for me to use for closing costs, my downpayment, or to pay down additional principal on the home.
Invest Atlanta forgives $3,000 of the loan every year I live in the home as my primary residence. I used the money for closing costs and the downpayment. $11,000 of that money went toward the downpayment/mortgage, and I only paid $1800 out of pocket at closing.
I bought my home for $65,000. I then had a contractor come out and bid the project and the home would need around $58,000 in renovations. As a foreclosure, the home had sat vacant for almost a year and all of the copper in the home was gone. Being that it was so old, it also needed a complete re-do of the plumbing, hvac, and electrical systems to bring the home up to code.
I didn't make note of any of that and as such paid the bank's asking price for the home, when I should have negotiated a lower price. The home also had slight structural damage that (as a novice buyer) I didn't notice either, and my inspector didn't either.
The breakdown:
$65,000 home price
$58,000 renovations (which I lumped into my mortgage via a cool product called a 203k renovation loan)
= $123,000
$123,000
-$11,000 (down payment assistance)
=$112,000 mortgage (or about $915 each month after I pay mortgage payment, private mortgage insurance, and escrow fees, which are all conveniently lumped into one payment.)
$915 is only slightly more than I was paying for a one bedroom apartment in an only slightly better location, so I definitely feel good about the deal I got on the home purchase itself.
I also got a few extra benefits. Because I renovated a historic property (my home was built in 1941) I qualified for additional tax incentives. One is a "freeze" on my property tax for the next ten years, meaning even if my home value and the ones around me skyrocket, I'm locked in at the price I would have paid on a $65,000 dollar home (about $800 a year which is SO CHEAP). In addition, I applied for and now receive a state income tax rebate for three years.
WHERE EVERYTHING WENT HORRIBLY WRONG
The biggest mistakes I made with my first real estate investment are easily summed up into two simple pieces of advice:
1. Don't RENOVATE as a first time buyer.
2. Vet your contractors.
The real estate agent I was working with knew I was going to need a contractor, so she recommended a guy from her church. He seemed super nice at the time. But my ex and I started getting the sneaking suspicion he was taking money when every, single project went over budget. Or when he'd install something and say he needed additional money for an extra part of the project that "wasn't included." Case in point: he'd quote a price to refinish the floors, not say anything, and then after they were finished say he needed extra money to reinstall the trim and molding around the floor. Typically this is included, or if it isn't, a good contractor communicates up front what the charges are going to be.
Between the runaway renovation costs and the wedding expenses I was shelling out for, I ran through my savings, and put about $8k on my credit cards.
When we had the inspection and everything failed, we knew for certain there was something wrong. We ended up being charged $3500 to re-run the HVAC, after a mistake his workers made while putting in the A/C unit.
This was an incredibly stressful time in my life. I was renovating and dealing with a broken engagement and I am still haunted by it. Emotionally spent and wanting to finish on the renovation which had now dragged on for four months, I borrowed the $3500 from my parents, the HVAC unit got moved, the house passed inspection, and my contractor got out of my life.
After my mortgage, the downpayment assistance, the $8,000 in overages I'd say I'm in the house for around $120,000 still. My home is worth $140,000 as of two years ago, so I have a nice bit of built in equity.
Aside from that, I have the loan forgiveness, the tax credits, and I've been able to take on roommates to help recoup some of the costs. I've built back up my savings, paid back my parents and paid off all my credit card debt, but the stress of that time still lingers in my mind. I've toyed again and again with just selling the house because it still stresses me out a good bit. I have a lot of bad memories here (runaway renovation, broken engagement, my puppy Murray died here), but as time wears on, I realize that this house is my home and not the sum of my bad experiences. I've done a lot of work on it and I should be proud.