College / Finding A Job
How My AmeriCorps Experience Shaped My Work & Personal Life Even After My Program Ended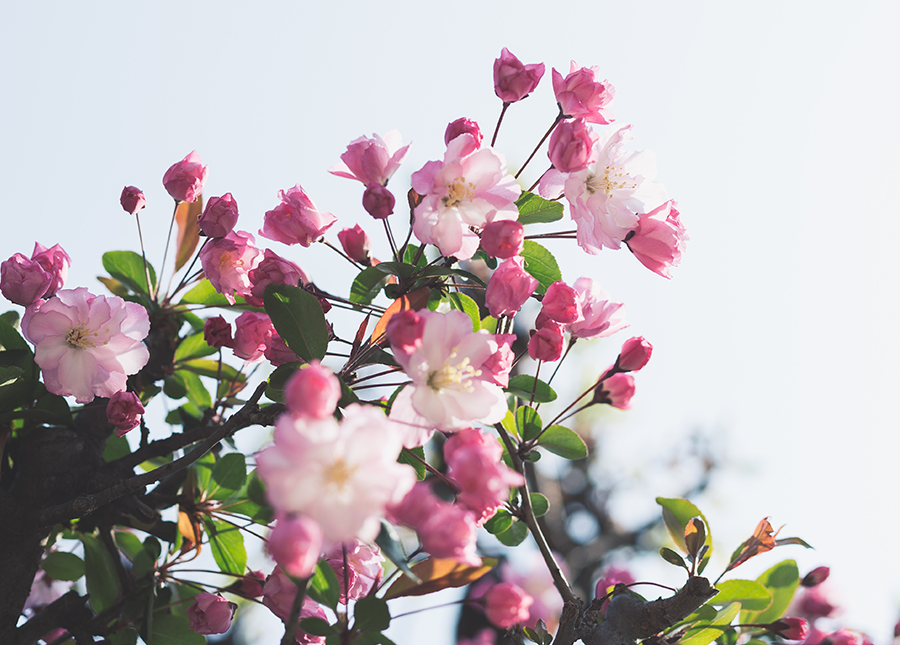 In May 2012, I was a freshly minted college graduate with a bachelor's degree in International Affairs from a state university in Connecticut. I had no solid post-graduate plans, except a burning desire to join the Department of Defense. I dreamed of working to defuse international security conflicts abroad.  Unfortunately for me, I had no military experience (a qualification demanded by almost all of the jobs listed on USAjobs.com), and I couldn't speak Farsi; however, I knew this was what I was called to do.  
In an effort to gain the essential military experience sought by the DoD, I began to explore my options. I spoke with an Air Force colonel and major, but was told my academic background wasn't of interest to the branch (too liberal arts-y). So, I turned to the Peace Corps. After my parents found out I was looking into Syria, they suggested something closer to home.
Enter AmeriCorps VISTA. I applied and was accepted to a year-long position with this program — a sort of domestic Peace Corps. I relocated from New England to Georgia to work in a military community outside of Savannah. My job was to assist veterans, soldiers, and military families with drug prevention and rehab services. It was demanding at times, and quiet at times, but I met wonderful people and was able to explore a part of the United States that I had never visited in the past.
I was required to live under the federal poverty line for a year, which meant there was no real way to save for life after my term. This requirement of living in poverty is designed to help the VISTA volunteers relate to those they serve. I was able to find a very inexpensive rental, and I made it work, but it was a challenge.
At the end of a year-long contract, VISTA volunteers are given a full year of federal non-compete status. I looked forward to earning that so I could apply to those highly-coveted DoD jobs. Volunteers who complete one full year also have a choice between a lump-sum cash payment or a tuition benefit. For me, this meant that I could take $5,000 to use for educational purposes (or to pay back student loans) or a cash option of about $1,500. (Today's benefit amounts have been updated and are a bit higher; see current figures here.)
Many alums of the program had told me that they had cashed out by the end of their contracts. At the time, $1,500 cash was enough to make me salivate, but after much internal deliberation, and urging from my parents, I begrudgingly set aside the cash award and took the education money instead. To make the most of my decision, after I completed my contract in 2013, I used $2,300 to complete a post-grad certificate in Polish language and culture from the Jagiellonian University in Krakow, Poland. On the government's dime, I spent the summer of 2013 in one of the most beautiful cities in the world, meeting new friends and growing my Polish language skills.
I returned from Poland later that summer, and began in earnest to search for my DoD job. It has not yet materialized, but the path that I've taken from that my VISTA year to today has been punctuated by classes that have expanded my breadth of knowledge in a way I couldn't have foreseen when I was drooling over the idea for having $1,500 in cash in my pocket.  
In 2016, I was living in Boston, MA; I started working in a new, urban, highly demanding, Mean-Girls-type work environment. It was clearly time to get some more education to become more marketable. I used $900 to take a painting class at a local college after work hours. Okay, so the art class didn't help me become "cutting edge," but it did help me decompress after my work day. I learned a new skill, connected with non-work peers, and exercised my neglected left-brain muscles that otherwise lay dormant for eight tense hours of cubicle competition every day. All that payoff because I chose to opt for the education benefit at the end of my VISTA year.
By 2017, I began to think about a master's degree. After doing some research, I found that I lacked some important science prerequisites (the curse of the undergraduate liberal arts track). So, I dipped into my fund for $1,200 to study forensic chemistry with an ex-police detective. One semester full of blood spatter analysis, DNA profiling, and fingerprinting later, I was able to pretend I was a member of NCIS, and I was able to check one class off my list of prerequisite courses. Currently, I have $600 left in my education bucket. I'm applying it towards a summer class — Baseball in Literature. I'm hoping to not only learn more about baseball as a sport, but to dive deeper into literature — one of my New Year's resolutions for 2018.
I took the education award as a consolation prize in 2012, but it has been a valuable tool in shaping my personal and professional life. I've had the luxury of learning free-of-charge, and I've been inspired to continue my education for the pure joy of learning.
Karoline is a Californian transplant now living the east coast dream in Massachusetts. By day, she works in fundraising at the college Matt Damon made famous, but by night, she writes and illustrates to flex those left-brain muscles. Always on the lookout for good espresso and beer, she and her boyfriend try as many coffee shops and breweries in New England they can find. 
Image via Unsplash