How To Challenge Your Body And Wallet (Without Losing Your Mind)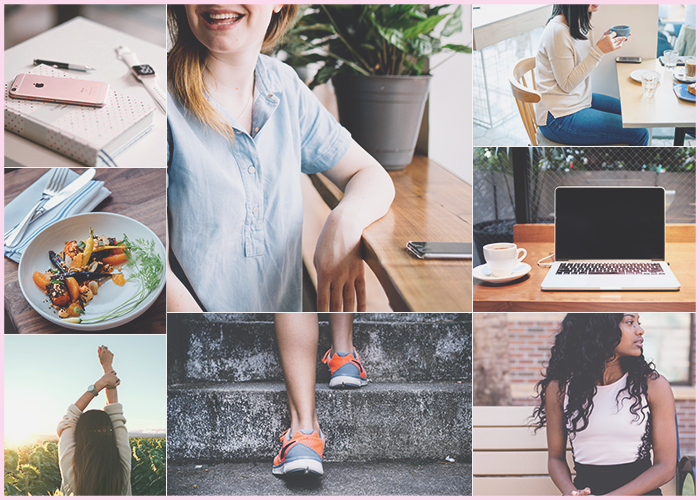 If you've been reading TFD for more than five minutes, you probably know a few things about me: One, I used to be really bad with money, and two, I'm not very athletic. And I have to admit, despite the immense progress I've made on the former, I'm still very much growing into the person I'd like to be on the latter. As someone who grew up doing relatively-physical activities (team sports as a kid, then lots of theatre, then partner dance), there were always effortless ways for me to stay fit and energized without having to dedicate much thought to it.
Then, like most 20-something professionals whose entire life revolves around a laptop and a smartphone, life became pretty damn sedentary without me even noticing it was happening. I've taken classes on and off to help with this — more partner dance, a deeply humiliating boot camp experience in which I collapsed on my second day and scuttled out of the room like a crab — but life always seems to get in the way. There's always too much work, too much to do, not enough time. If it weren't for walking my dog and running my neighborhood errands, I'd get pretty much no exercise at all. And I would be lying if I said that this "letting things slip" attitude weren't directly tied to excess spending. I'm much better with money now than I've ever been, but I still live in Manhattan and find plenty of ways to fritter away money on things that aren't so great for my health: cabs when I should be walking, brunch that includes a fried egg sandwich and bottomless cocktails, meeting for drinks by the park instead of a bike ride through it. It's easy to slip into the kind of patterns that leave both your wallet and your body feeling like they need the world's longest nap.
And I've found that I'm one of those people who responds well to a challenge: give me a vague goal and I'm bound to fizzle out on it by day two; give me a very specific set of rules and a timeframe and I will excel just to spite you. I like a challenge, and I like working within the confines of something to prove to myself that I can do it, especially if I dangle a reward for myself at the end of it like a donut on a fishing line. (Carrots are boring.) So, in partnership with Ally and Under Armour, I am setting myself a personal challenge to make both my wallet and my body as healthy as they can be.
I'm going to be spending a week doing an All-Cash, All-Walking Challenge.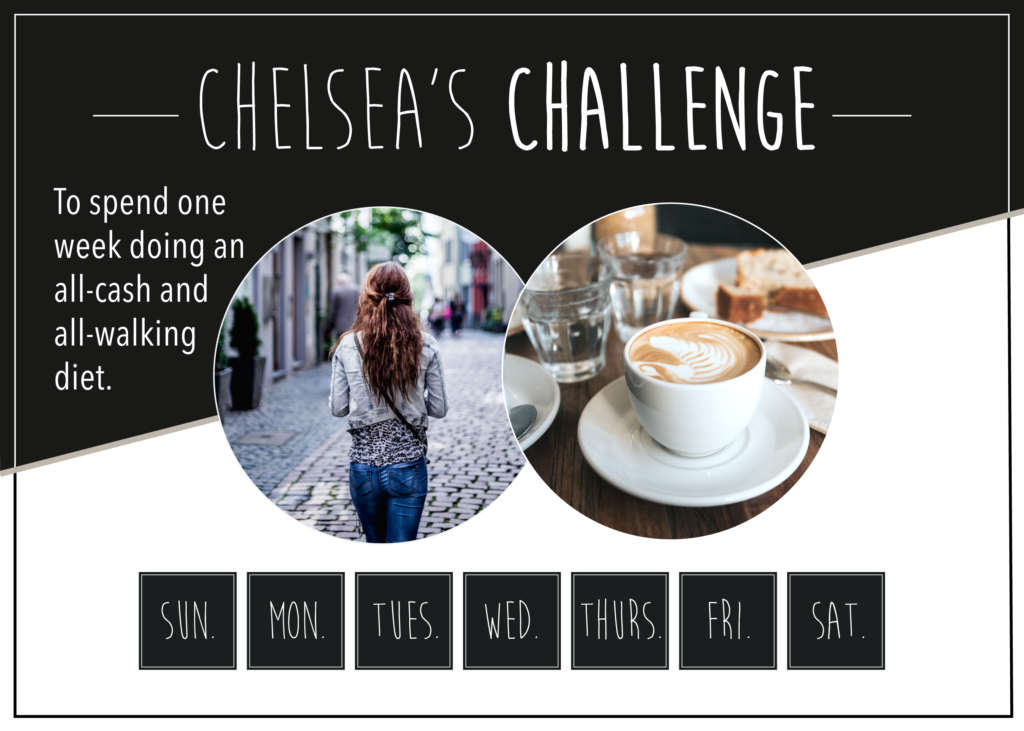 The rules are simple: I take out a set amount of cash at the beginning of the week (I'm saying $200), which must cover all groceries, social outings, and incidentals, and during that week I must spend only within that cash limit, and my only form of transportation can be these gams. No subway, no bus, and certainly none of those last-minute Ubers and taxis I am so fond of mentally justifying. I don't care how far I'm going — I'm walking, and seeing how many steps I can get in each day in the process. I have realized just how inextricably linked my chronic laziness and my most regrettable spending habits are, and so have Ally and Under Armour. They have created the Relentless Resolutions Challenge using the fitness apps MapMyRun and MyFitnessPal — and we want the TFD community to be a big part of, because *drumroll noise* I am part of the grand prize! Yes, TFD-ers, your best friend Chelsea will be meeting the winner in Baltimore (hotel and airfare courtesy of Ally) to hang out, have fun, and help give you a customized financial roadmap. (And that grand prize also comes with a lot of other cool stuff, including $2,500 to get that roadmap even further from the starting line.)
But it's not just the grand prize winner who gets cool stuff. Here's what you stand to win if you take on the Relentless Resolutions Challenge yourself:
1 Workout Completed: Co-branded UnderArmour Tech™ T-Shirt
3 Workouts Completed: Under Armour Band + runner's wallet + $50 Ally Visa Gift Card
5 Workouts Completed: Under Armour Scale + runner's wallet + $150 Ally Visa Gift Card
8 Workouts Completed: Under Armour Health Box (includes a Under Armour Scale, Band, Heart Rate Monitor and premium membership to MFP and MMR) + iPad Air + $250 Ally Visa Gift Card
10 Workouts Completed: Customized UA Performance Center Trip + $2,500 gift card + Smart Luggage + a financial roadmap with me, Chelsea Fagan! 🙂
*****
I will be doing my own challenge along with you, and no matter whether you win a fancy prize or not, I can guarantee you that just doing it will make you feel like you've won, at least over the version of yourself whose only workout is when the Seamless guy won't come up the stairs. (Look, I've been there. We've all been there.)
The point is, we need to take our financial and physical health seriously, because getting control over them both is all part of the same thing: setting routines and habits that build to something long-term, that leave you feeling good at the end of the day because you know you can set your mind to something and actually do it. I want to prove to myself that I can do this challenge not because reigning in my budget and walking everywhere is good for me — and it is — but because I know the secret to changing anything in my life, whether it's my inability to make the bed or my confusion over basic home repairs, is to force myself past my fear and laziness. I will make it through this challenge and do something really fun at the end of it (namely, hanging with an awesome TFD-er in Baltimore, which I cannot wait to do as a Marylander who loves eating crabs and talking about money).
I believe in you to complete the Relentless Resolutions Challenge because if my lazy self can conquer her money and fitness obstacles, so can anyone — and I'll be checking back with you guys after I finish my challenge to talk about everything I learned!