How To Find The Best Savings Account For Your Money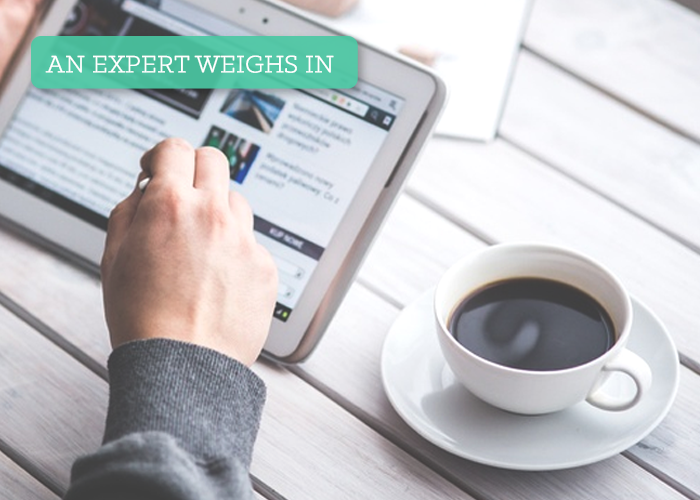 Looking for places to grow your money without much risk is difficult these days, but finding the best savings account might be a good place to start. Although your money will be safe there, the average American is hardly capitalizing getting rich on rates today.
According to CNN Money, the average savings account last year had only a 0.06% APY (annual percentage yield, or interest). Many of the nation's biggest banks have rates as low as 0.01%. That's a hard pill to swallow for savers who want to have their cash in a safe account far from the effects of the global market turmoil we have experienced over the last few years.
The key to finding the best online savings account is to look for rates close to 1% APY – roughly 16 times the national average!
Fortunately, there are several lucrative offers on the market, including the newest offer from Capital One 360. This offer features a current interest rate of 0.75 percent annual percentage yield as on 8/14/2015. That rate is higher than the national average as well as a sign-up bonus worth up to $500.
If you want to learn more about the best savings accounts currently available, including the Capital One 360 offer, continue reading below. You can also get started by checking out this tool that includes a list of banks and displays daily rate updates for all the best savings accounts.
Since rates are always changing, I always like to start my searches with a quick tool to get the lay of the rate land at any given time. Rates change all the time, so interest rate is only one factor to consider, but it is a good starting point. From there, its much easier to compare account features to match preferences. I created a list of savings accounts that I believe are worth your consideration, depending on your situation.
I took some of the best high yield savings accounts, and analyzed all of their other features to determine who each account is best for. With this guide, you should be able to find the right account for you.
All-Around Best Savings Account: Ally
Ally Bank is formerly known as the commercial financing and leasing giant GMAC which, a decade ago, may have made it an unlikely candidate as the best savings account. Today, however, Ally's online offering is its key to winning consumers' deposit dollars. Their savings account currently yields 0.99%, which is high by today's standards.
With Ally Bank, you can deposit checks with the mobile app by taking a picture and link to any number of external accounts to move money around easily. All of these features come with no minimum deposit and no monthly fee.
Ally at a Glance
No minimum deposit to open
No monthly maintenance fees
Earn a higher rate than traditional savings accounts
Deposit checks remotely with Ally eCheck Deposit℠
Grow your money faster with interest compounded daily
Your deposits are insured by the FDIC up to the maximum allowed by law
Best Savings Account with a Sign-up Bonus: Capital One 360
In addition to a flat annual percentage applied to all balances – 0.75% as of 5/20/2015 – Capital One 360's newest offer includes a tiered sign-up bonus that increases in value depending on how much money you deposit. For example, deposits of $50,000 or more earn a sign-up bonus of $500, while putting $5,000+ on deposit with Capital One 360 will net you $50. And remember, these perks are in addition to the interest you'll earn on your account balance. To qualify, Open your first 360 Savings Account by the promotion expiration date, 07/31/2015 at 11:59 PM EST (if you've had a Savings product with Capital One 360 or ING DIRECT before, you won't be eligible for the bonus.). Additionally you must deposit at least $5,000 within the first 10 days of account opening and maintain at least a $5,000 average daily balance for the following 90 days.
With a Capital One 360 Savings Account, you'll also gain access to other perks. In addition to fee-free savings, Capital One offers an array of online and mobile banking services and tools that can help you keep an eye on your money.
Capital One 360 at a Glance
No fees and no account minimums
A great everyday interest rate on your money
The opportunity to earn a tiered sign-up bonus based on the amount of your initial deposit
24/7 online and mobile account access
Customer service with a live agent
Easy mobile check deposit with Checkmate
Best Online Savings Account for High Balances: CITI Bank
CIT's savings account offers a tiered interest rate structure, so higher balances earn higher interest. Currently, their industry best 1.05% APR goes to customers who can maintain a balance of $25,000 or higher in the account.
CIT's lower rates are still some of the best around (1.00% APY for no minimum balance), so if you plan on growing your savings significantly in the near future, it might pay to open this account now and take advantage of the tiered structure as your savings grows. CIT Savings has no monthly fees and requires just $100 to open a new account.
CIT at a Glance
Minimum deposit of only $100
Premium rate for accounts with a daily balance of $25,000 or more
No account opening or monthly maintenance fees
Daily compounding to maximize your earning potential
Make deposits and withdrawals easily by linking to your existing accounts at another bank
Manage your account and view statements online
The 2 Best Savings Accounts with No Monthly Fee: Barclays and Synchrony
Barclays is a relative newcomer to the U.S. online banking market. They are actually a British bank that has been around since 1690! Their savings account rate is currently one of the best in the nation, at 1.00%. There's no minimum balance requirement or monthly fee. Even with no monthly fee and high rates, Barclays manages some great online banking features like online transfer, external account linking, and remote deposit using your smartphone or home computer scanner.
Barclays at a Glance
No minimum balances to open
No monthly maintenance fees
Daily compounding
Synchrony OptimizerPlus
GE Capital has spun off its retail arm and is now Synchrony. Its Online Savings account offers one of the highest yields in the nation at 1.05%. This account carries a monthly fee of $5, which is modest by comparable standards. The fee is waived if you maintain just a $50 average balance per month. OptimizerPlus rewards long-term customers with perks on travel discounts, ATM fee reimbursements, and special rate offers.
Synchrony OptimizerPlus at a Glance
Great rates
FDIC insured
Free Identity Theft Resolution Services
The 2 Best Savings Accounts for Check Writing: EverBank and Synchrony
EverBank is built to give you a better banking value. Not only do they provide check writing through their money market account, they make a pledge that their rate will always be in the top 5% of competitive bank offers nationwide. For first-time clients, EverBank is running a yearlong promotion yield of 1.10% on balances up to $50,000 with an additional 1.40% Bonus Interest Rate for the first six-months. $1,500 is needed to open an account, but simply having a positive balance will waive any monthly fee. In the tech department, EverBank delivers mobile check deposit and other features on iOS and Android.
Note: Federal regulations limit the number of electronic, telephone, and check transactions you can make with your Money Market account to six withdrawals per monthly statement cycle.
EverBank Money Market Account at a Glance
Mobile check deposits
Anywhere, Anytime access
4 Star stability
Synchrony OptimizerPlus
If you need check writing from your savings account, the Synchrony OptimizerPlus Money Market account has you covered. This account gives you easy access to your money over the phone, with an optional ATM card, or by transferring funds to another account online. Savings accounts do not have the ATM card or check features. For this capability, the Synchrony OptimizerPlus Money Market account differs from their savings account by having a slightly lower rate of 0.85% for any balance, and you need to maintain a $1,500 minimum balance to avoid a $15 monthly service charge.
Synchrony OptimizerPlus Money Market Account at a Glance
Great rates
FDIC insured
Free Identity Theft Resolution Services
Understanding Interest Rates
Due to the extremely low interest rate policy (which directly impacts your bank's savings rates) from the Federal Reserve, low interest rates on savings accounts will be here for a while. Rates have even been dropped further going into this year. The Fed Funds rate is the rate that banks lend money to each other overnight. This rate, which affects all other interest rates, has been held artificially low in my opinion, and is now effectively zero.
As I mentioned, there are some accounts that pay yields closer to 1% and others with short-term promotions that pay even greater than that. These accounts can provide some relief, especially to seniors who have retirement incomes that may have been decimated by low interest rates.
The best savings accounts are mostly found online where costs are much cheaper than traditional brick-and-mortar banks.
Where to Look for Savings Account Options
Deregulation has enabled many different types of finance companies to compete for savings deposits. In addition to your traditional local bank, you may be surprised to find that you can open a savings account with one of these types of companies:
Auto finance companies (Ally – formerly GMAC)
International banks (Barclays)
Large commercial finance companies (CIT, GE Capital – now Synchrony)
Credit card companies (American Express, Discover)
Insurance companies (USAA, Farmers Insurance)
Online brokerages (Charles Schwab, Fidelity)
Smaller regional banks with internet banking arms (EverBank)
Credit unions
Why Choose An Online Savings Account?
Today, almost every financial institution with personal banking products has an online presence. People simply want to bank when they want, where they want, and how they want with minimal interference. The best online savings accounts deliver this experience through several key advantages.
Advantages Of Online Savings Accounts
Higher yields: Online banks boast less overhead because they don't need to maintain physical branches. Online banks are able to pass on this savings to their savings account holders in the form of higher interest rates.
A word of caution: These rates can and do change. As with any savings account, banks often run promotions to get you hooked, then lower the rates later. However, the best online savings account will still handily beat out the yield of a traditional bank over the long term.
24/7 Access: You can check your balance, update your contact info, make transfers, and order deposit slips at any time. Most online accounts will give you access to your account 24/7, 365 days a year. This enables you to access your information when you want. For more pressing issues, customer support is also usually accessible 24/7, so you can talk to an actual human instead of your computer screen.
Self-Maintenance: Why drive to a branch and talk to a banker to transfer money, update personal information, make payments, or check your balance? You can perform all of these functions and more from your computer screen or mobile device without even getting dressed.
Superior online and mobile experience: Many traditional banks have been slow to adopt the best web and mobile features to improve the customer experience online. Because online banks' users are exclusively on the Internet, greater attention is paid to the usability of the website and mobile tools
How I found the best high yield savings accounts online. Here is how I got started:
I started my search by first looking at different offers from traditional banks.
I realized that other types of financial institutions also offer savings accounts online so I expanded my search beyond traditional banks.
Once I had a good list of online accounts built up, I started adding filters to my search. First and foremost, I filtered by APY. Any bank not advertising an APY over 0.6% was eliminated from the list.
The APY rate of 0.6% is a good starting point because it is approximately 10 times the national average, so I felt comfortable drawing the line here.
My next steps were to add in additional, more granular criteria:
I looked for accounts that advertised low monthly fees, plus easy ways to have those fees waived.
You'll notice that not one of the best savings accounts mentioned here carries a mandatory monthly fee. This still left me with many possibilities.
I then analyzed other factors, such as low minimum balances, low administrative fees, and superior mobile tools.
Understanding that rates and banks change over time, I decided to develop situational groupings to display where certain accounts currently held an advantage over others.
Mainly, I grouped the best online savings accounts the following criteria:
High balance: I found that some savings accounts were better for people who carried high balances.
No monthly fees for any balance: You shouldn't have to carry a high balance to avoid a monthly fee!
Check writing ability: Some people like the ability to write a check from their savings account — a great feature to have if your account is online.
From this process, Ally came out as the all-around best for the majority of people. While the Ally Bank Online Savings Account does not have every feature (it lacks check writing), it has a solid combination of high yield, no fees, low minimum balance, and technical prowess.
For More Banking Guides, Check These Out!
If you're still looking for banking options, here are some other useful guides on other important banking accounts: