How To Move When You're On A Strict Budget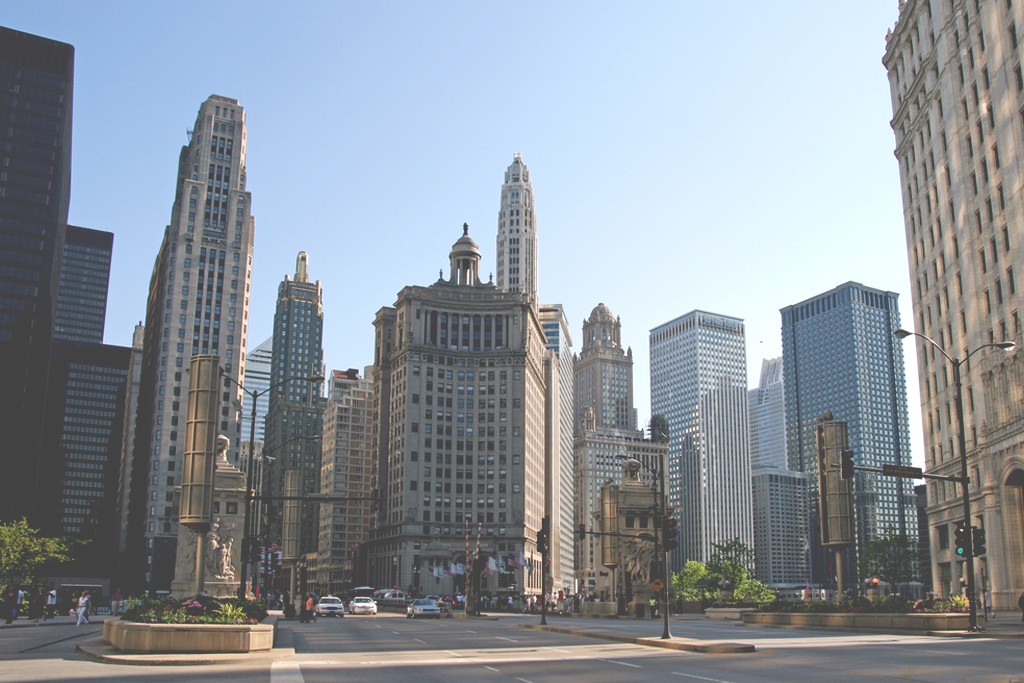 On June 1st, I packed up my 2003 Ford Taurus and moved from my family's home on Long Island to Chicago. Several variables led to this decision. After graduating from a private, Catholic four-year university in 2012, I applied to graduate school and was offered a full-time position at a company 10 minutes away from the home where I grew up. The graduate school was a 20-minute commute (on a good day) into Queens, and my company allowed me flexibility with my schedule and work days/hours to accommodate my classes and an internship (700 hours over three years). The decision to live at home while working and going to school was a no-brainer, especially considering the student loans I had taken on during my undergraduate studies. In 2013, I started dating a man who lives in Chicago, and although our relationship has been wonderful, dating long-distance certainly wasn't. Now, as I graduate with my Master's degree, I am moving based on the potential for the job market I am entering into and to be closer to my boyfriend.
Everyone knows that moving is an expensive process, so I started thinking about ways to save money without skipping out on things I knew I wanted to do. Below are five ways that I saved on this long-distance move and made it more affordable, which I feel can benefit anyone who is about to make a big life change.


The second that moving was even a thought in my mind, I looked at my checking account and found places to cut which would allow me to save more money. I use Google Docs' spreadsheets so that I could log in from any computer and track my spending. I broke it down into categories like food, gas, health care spending, misc. spending, special occasions, etc. There are tons of different methods, but I liked the manual-ness of having to enter every single transaction I made in a month to keep me mindful of where my money was going.
Seeing how you're spending your money helps you budget from month-to-month. While I was saving, I didn't want to feel like I was depriving myself completely, but realistically, I knew I could go a few months without things like new clothing, dinners out, etc. Saving and budgeting was the most important part of my moving plan since I wouldn't immediately have a paycheck once I got to Chicago, and I would be living off of my savings. I picked a number that I wanted to have in my savings account (for me it was $5,000), and anything beyond that number I considered extra. For those who are graduating college, ask your parents to help you out with a specific item you know you might need (instead of a vague request for help). For me, it was my mattress, but for others it could be the first month's rent, a security deposit, or a bike for getting around your new city. Sometimes, parents or relatives may not want to just hand over $500 for you to "do whatever" you want with, so if they know specifically what the money is being spent on, they may be more open to the idea of giving you a bigger gift.

For the actual, "how am I getting there?" part of the move, I priced out different options of how I could go about it. I compared the cost of hiring movers, driving a moving truck myself, shipping everything and flying there, and packing my car and driving. I decided on the pack it up and drive option, since I knew that I would have to get rid of everything I owned that wasn't essential once I got to Chicago. This was the best option for me, but it will only really work for people who are not moving furniture or other big-ticket items. The quote I originally got from movers was about $900-$1,200 for just the truck (plus a hitch for my car) which didn't include gas. I chose to move myself, and here's the breakdown of what it cost:
Sending boxes of books via USPS Media Mail: $49.20. After researching, Media Mail was by far the cheapest shipping method for books
Baggage fees: $50. When I visited my boyfriend in the beginning of the month I brought two suitcases full of clothing for him to hold on to until I got into town
Trunk rack for my bike: $34. I bought this at Wal-Mart, and it was much cheaper than shipping a bike
Gas: $161.64.
Road snacks: $20. I packed some fruit and nuts from home, but I stopped for coffee and snacks to supplement.
Total cost: $314.84 = $886 in savings!


In the months leading up to the move, I followed all of the advice I could find on the internet about how to prepare for a big move. I threw out as much unnecessary stuff as possible, which was no easy feat since this was my first time cleaning out the house and bedroom I've lived in my whole life. I had saved all of my binders of notes from college (I paid a lot of money for the courses, so might as well!) and went paperless by scanning them onto a USB and transferring them onto my backup hard-drive. I also used up everything in my house, so I could reduce grocery shopping bills before I moved out.
To slim down my wardrobe I used the hanger method, and I went through every article of clothing aggressively asking myself if I REALLY needed it. I ended up with multiple bags of clothing that I donated to the St. Vincent DePaul bins at my church. After condensing all of my belongings, I was able to better assess what I had, so I could see what I still needed. This saved me money because if I had more stuff, I would have had to hire a moving van or ship additional boxes which is expensive.

By knowing what I already had and asking around for anything family and friends were getting rid of, I was able to save money by taking hand-me-down items. Unlike my other twenty-something friends, this was my first move to an actual apartment, and that meant I needed everything. I was a Resident Assistant and received free housing in college, after which I moved back into my childhood home with my parents. Therefore, I needed items like pots and pans, kitchen appliances, dishes, cups, etc. I started making lists of items I needed based on what I already had and what my roommate was bringing.
Here's what I had already/what friends and family gave me to take:
32′ inch Vizio TV from college
Sheets, towels, blankets, pillows from my bed at home
Space bags from my aunt (what I used to pack all of my clothes)
Bedframe from family friends. I decided not to get a ~fancy~ bed, and just went with the mattress and box spring on a steel bed frame #minimalist look
Finally, I asked the previous tenant if there were any items they would be willing to sell – my roommate and I got bar stools for our kitchen table, an entertainment center, and the couch for $100 each.

The most important item is your bed and everyone in my life told me over and over again that it was the one item I mustn't skimp on. Since I knew I wanted a high quality mattress, I knew I would have to be on the lookout for sales. I got a great deal on this mattress from Macy's during their Memorial Day sale. I opened up a credit card while I was there which gave me another $100 off, and provided me with 12-months of interest-free payments. All mattresses over $800 qualified for free delivery, and I was able to pick a two-hour window for it to be delivered the day after I got to Chicago. When all was said and done, the mattress and box spring set me back $758. A pricey piece of furniture, but worth it.
I signed up for the IKEA Family loyalty program (do it, it's free!) to save on my dressers that I knew I would be buying. Based on the size and layout of my bedroom I went with a 3-drawer and a 6-drawer Hemnes set. I spent the $79 on delivery to my new apartment because I wanted to get it done and over with. However, if I could do it over again, I would have just waited until my boyfriend came back from traveling for work and had him help me get them in the car and assembled. A lot of the other necessary spending was on cleaning supplies, silverware, bath mat, rugs, etc., I printed out manufacturer's coupons from couponing mom sites (there are so many but I used couponsherpa.com), and I used Target Cartwheel too.
The best piece of advice I have after going through this experience moving long distance is to plan as much as you can, but ultimately, go with the flow. Lots of unexpected things happened during my move which impacted my finances, but I had saved so much that it didn't make or break me. The bed frame I got from a family friend ended up not having all the parts in the box, so I had to spend $50 on a new one. I made mistakes putting my dresser together and had to switch out some broken parts. I spent money on gas to go back and forth to IKEA 45 minutes away way more often than I planned. My bike got a little bend in it from my aggressive driving on I-80 which cost $15 to fix. But all in all it could've been worse. Since I planned ahead and followed the guides above I was able to recover from unforeseen annoyances, and I moved to Chicago smoothly and happily.
Michelle is a native Long-Islander and excited to be living on her own for the first time in Chicago