How We Went From Broke To Comfortable In A Single Year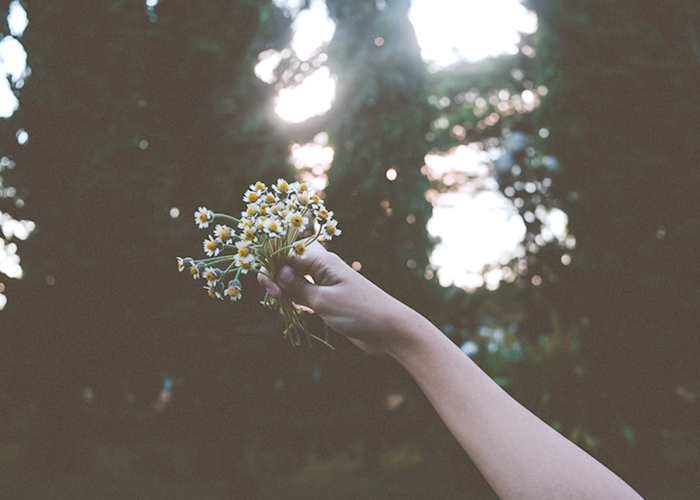 Last year, at this time, my wife and I were sharing her 12-year-old Toyota Tacoma. Fortunately for me, she didn't need to use it for work, as she was laid off from her position as a family life director at a church in nearby Boulder. She was working with another friend, who was laid off from her private pilot position working at a pet care facility (aptly named the Doggie Dude Ranch and O'Cat Corral), cleaning up after animals and playing in a yard. While it was a way to spend time outside of the job search and make minimum wage, it wasn't enough to make ends meet.
Though my wife played music usually once a month on the side, and was in the process of opening up a small brewery, we were left to rely mostly on my very meager salary to make ends meet, and it was taking a toll on our relationship. We didn't have money to go out and hang with friends, we didn't have money for gas sometimes. We owned a small home which was fortunate for us (in the greater Denver area, owning a home is often much cheaper than renting, but getting enough money to put down a worthy down payment is what stops many people from making it happen). We learned a lot of ways to save, and made sure to check in with each other emotionally along the way. A year later, we are in the process of buying a new home, we own two new cars, and I'm free from my private student loan debt. We made all of this happen with a few hiccups along the way, but we came through relatively unscathed. Here's how:
We didn't ignore our spending habits: When I became the breadwinner for our family on a barely-above $30k budget in what's been voted the fastest-growing city in America, I was scared and I began to feel burdened. Unlike my wife, who lived with low debts on her credit cards and student loans, I was carrying a hefty $100k in student loans. My payments on those were higher than what we both paid for the entirety of the mortgage. I didn't understand why I didn't have any money left over after paychecks, until a friend recommended that we try out a financial-tracking app. It was so useful! We learned that we were eating out way more than we had originally thought (from me forgetting a meal at work to one of us forgetting to grab an ingredient at the store, so screw it, let's order in!) and that our travel budget was a bit outrageous. Taking stock of where our money was going was helpful in leading us toward financial health.
We weren't afraid of trying new things: When we started to re-evaluate our spending habits, it left me panicked. How was I going to have the time to cook at home
every single night, when I worked late at events or when my wife had a gig? Being a vegetarian for nearly ten years, I felt like I'd cooked it all, and I was hitting a rut in my meals. After sharing my trepidation with a few friends and colleagues, one of them recommended to me (thanks, Tara!) to look at meal planning. It didn't seem to fit for us in my mind — it was just two of us, my schedule could be wonky…but I forged on. Tara gave me copies from the back of a meal planning book
that she had, focused on getting her kiddo to try new foods. It had options relating to how easy was the meal to cook, who liked the meal, and what would we change next time? I then spent a weekend morning on Pinterest, digging up recipes from simple searches like "healthy vegetarian dinners" and "freezer meals."
I can now say that one year later, I have a huge repertoire of meals under my belt that have worked out great! I know what freezes well, I know what turns quickly in the fridge, and most importantly, I have gotten meal planning down to a science. On Sundays, I plan out what will be for breakfast and lunch for the week. It's most likely the exact same thing throughout the week (i.e. yogurt and granola for breakfast, large batch of chickpea salad (faux chicken salad) for lunch), then simple meals in the evenings. I also plan ahead — if I have an event at work and we're serving dinner, I let my wife know that I'll grab two meals' worth of food for us to enjoy when I get home later. This simple life change has made all the difference — and it's helped me lose a couple pounds!
We learned from our risk-taking and our mistakes: In the fall, my wife and I came to the conclusion that we were ready to sell our home. We had adopted a puppy in the late summer (friends had adopted her brother, and it was the right time and opportunity after losing our old pup a year before) and were ready to expand our home size. Preparing to sell our home is worth another post, no doubt, but part of that preparation meant that we had to allocate our funds toward making small repairs that added up quickly. By this time, my wife had come into full-time work so it was a bit less scary, but we were still working on paying off other debts. We decided to sell the beater car that I had bought to get me through the summer, and use that money to make home repairs that were necessary for the sale. We then began to save small amounts, and in December, we purchased a brand-new car!
We went with the lowest-end option that was on the lot, but still — it was new! In an unfortunate bout of bad luck, we were driving the very next day in the old Tacoma, hit a patch of black ice on the highway, and smashed into the median multiple times before spinning around the highway and coming to a stop perpendicular to other cars, flying past at 70 mph. This traumatizing experience left us feeling helpless and terrified – after realizing we were medically okay, we then remembered that we had just pulled our credit (twice, accidentally, at the dealership!), and were not able to pull it a third time while in the process of selling our home and buying another.
So, we turned to Craigslist to purchase a car with the insurance money from the accident. After making what we thought was a hell of a deal, we found out that the car we bought was on a fraudulent title and that it came from a different state than where we were told, rendering the frame in terrible shape. This expensive mistake could have been avoided completely had we thought to, say, go back to the car dealership where we had bought the car and explain our situation to see if they would work with us. We were (very fortunately, may I add) able to purchase my wife's stepfather's car from him as he was in the market for a new car, but we learned a huge lesson: Really think through decisions where you're going to be spending large amounts of money. We are two women who know cars, but the fraudulent title looked exactly right and the wool was pulled right over our eyes. Recognize the risks of situations — can you have a third legal party present? Can you verify identities on the spot? Is this really where you want your money to go? If you can safely answer all the questions that go along with the decision, then feel free to move forward.
We didn't starve ourselves (figuratively or literally!): My wife and I find joy in spending time with our animals. I'm still under 30, and not sure about children, but I'm all about caring for animals in a state that is so friendly toward them. Getting a puppy was a scary financial decision, but after weighing out our options, we knew that our joy was also part of the equation. Blue has been such a warm light in trying times, and we love having her around! She gets along with our two cats (one is 18 and not the easiest to please), and we're fortunate to live in a city that is incredibly dog-friendly. "Splurging" on getting a puppy has brought nothing but positive energy to our lives, as has being realistic about the other things that give us joy.
After making a big decision like a puppy that reminded us she'd be with us for at least the next ten years, it caused me to evaluate myself and my worth in my career. I looked through my employee handbook, and took the steps necessary to ask for a re-evaluation of my salary, and it worked! Being afraid to ask for what I deserved was holding me back, but it was easy for my supervisor to hear, and it gave us the opportunity to pocket a little more toward saving. We also love travel, but we knew the way we were doing it before wasn't working for us. Instead, we made plans to stay semi-local and drive to places that we wanted to see.
We went to Moab, UT three times last year to camp, bringing food we already had from home along with camping gear we already owned. We saw the other cities that were hubs for airlines and made inexpensive round-trip visits to see friends (I'm talking Denver to Dallas for a weekend jaunt for $100 round trip total!), planning ahead so we could cook food at the house and use time walking around and window shopping as free entertainment. We know the things that bring us joy are worth it, and similar to fad diets, when you starve yourself from something, you become more apt to binge. We are admittedly guilty of splurging occasionally, but it's nowhere where it could be had we ignored giving ourselves small pleasures here and there.
We didn't avoid the difficult conversations: My wife knew that my private student loans were the thing holding me back from making higher mortgage payments on a new home. When we sold our home in the middle of winter, we had some decisions to make. Technically, the home was under her name. I paid half of everything, but upon purchase, it was her money that made the down payment, and my name was not on the title. We discussed this often, and in our marriage, we truly function as "what's mine is yours." We do have separate bank accounts, but all joint purchases and spending is done from one account that we funnel bill money into. And to her, me putting into that account every month meant that the home was equally ours. So when the home sold, my wife said that no questions asked, part of the profits we made from the sale were going to pay off the $21,000 I had in private loans — all of it.
I was incredibly uncomfortable with it, and felt like it was her money, not mine, that would be making the payment. Coming from a poor background, I was not comfortable being cared for in such a massive way. But for my wife, she saw it as a way for us to afford more home later, and for me to take the money allocated toward paying monthly on a nearly 10% interest rate, barely skimming the principal amount, and put it toward the new mortgage. After a lot of heartfelt discussion and a few tears, we came to the same conclusion: paying off these loans was the right move for both of us. My wife used part of the profits of the sale to pay off her credit card debt as well, and we both ended up on top, able to purchase a home that will fit whatever decisions we make moving forward. It also gave us the chance to practice something that doesn't often come up in the day-to-day: conversations with deep meaning, asking us to look much farther into the future than the meal plan for the next week. We are now prepared to dive into the second home, using the rest of our profits from the sale on basic renovations that we're going to do mostly ourselves. I think this is the most important step toward making large financial changes — in being serious with ourselves and those involved in our financial resiliency, we can make positive changes that we never saw possible. I'll be 30 in a year and a half, and I still can't believe that I will own a home, a car, and no private student loan debt. Thankfully, after a few years of fumbles and lessons learned, I am going to be able to make even greater strides toward financial stability moving forward.
Alison Wisneski lives, loves, and writes in Denver, working with graduate students to help them connect the dots for successful careers upon graduation. Follow her on Twitter and Instagram.
Image via Pexels