I Used My "F*ck It Fund" To Fund My Dreams & Life For A Year — Here's How It Went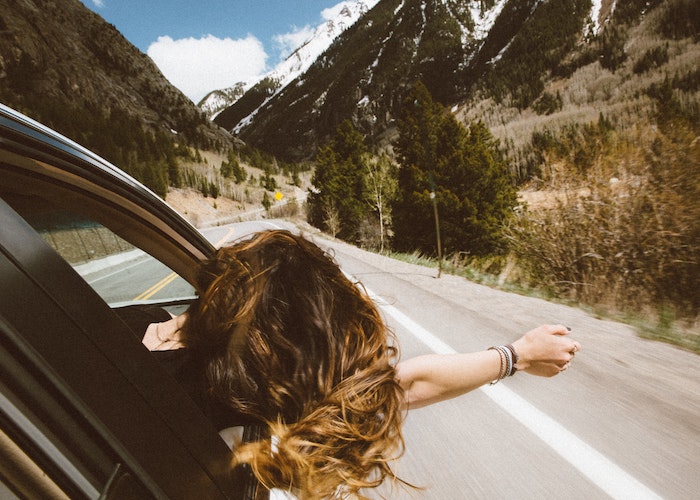 "Rest is not passive, it's active. An athlete can't work out or compete all the time, so why did I think I could?"
When I was made redundant two months into the pandemic, I was shocked and panicked – but I didn't want to jump back into employment. The last few years had been full of toxic workplaces and nightmare managers, and I was full to the brim of anxiety and drained of confidence. 
I also had other things I wanted to do. A few weeks before the pandemic kicked off, I signed with a literary agent who loved my manuscript and suggested some critical, constructive changes. I was overjoyed at getting closer to my childhood dream of becoming a novelist, but with work, I didn't have the time to look over the edits properly. And secondly, I was halfway through a grueling part-time MBA. 
I took stock. During a risky time, I took a calculated risk and used up the entirety of my "f*ck it fund" in order to finish off my twin goals — completing my novel and MBA. Though I lived a minimalist life during this period,  it enriched my mindset,  made me more resilient and killed my FOMO. 
Fortunately for me, I had two months' severance pay, low mortgage repayments, a supportive boyfriend, and an emergency fund of £10,000 (roughly $13,805 USD). All of these advantages in tow (and with some major lifestyle and financial adjustments),  lockdown felt like a good time to finish my unfinished projects. There would be less distractions, no FOMO, and of course, when was I going to have an opportunity to have this much free time again? Granted, at the time, I naively imagined the pandemic would be over by the end of last year, and I would emerge more accomplished (ha!)
Here are a few things I learned along the way.
The Productivity Trap
At first, I wrote up grueling schedules which I couldn't keep to, and then got angry at myself. I slept in and felt like a failure because I wasn't at my desk by 7am. It's ingrained in our culture that working hard is a virtue – but in my career, the harder I worked and the longer hours I did, the less appreciated (and worthy) I felt – and I brought that mindset with me when I left the office to work on my book. The constant pressure to look and feel busy at the workplace is insidious – we prioritize busyness over actual productivity. I never felt like I was doing enough or being productive enough. I was very hard on myself. 
"The constant pressure to look and feel busy at the workplace is insidious – we prioritize busyness over actual productivity."
So I took a break from studying. In fact, I took a long break and after a while, I didn't even feel guilty about it. I realized it was necessary that I do so; rest is not passive, it's active. An athlete can't work out or compete all the time, so why did I think I could? When I resumed, I  got my highest ever mark for an MBA project, I was so proud of myself. I couldn't have gotten the high mark without the time I afforded myself to do it, and the breaks I took. 
Who am I without work?
I hadn't realized how deeply intertwined my self-worth and my career were. It took time to unpick why work had become such a big part of my identity, and what I really wanted and needed out of my career. How I valued myself no longer relied on how much I earned, my job, or any career-based achievements since my career was on pause, and I had no salary. Where earning my keep and making money was once a point of pride, I soon realized that I still exist without my job, that I have value without working hard or earning a big salary. It's difficult not to compare yourself to other people, but I have to define success for myself, and not let others do it for me. When I admired women with things I didn't have, I told myself I was lazy and needed to work harder – but I realized I didn't even want what they have. I wanted to feel valued and to do that I needed to value what I already had. 
Just as I neared the end of my to-do list (and my emergency fund started to run out), I was headhunted for a great, well-paid job. It was a lucky break I'm grateful for, but at first, I wasn't sure I wanted the job. Previously, I'd gone into job interviews nervous and insecure, but this time I was more confident and a lot of that was thanks to my downtime and my year out of employment. 
My relationship with money
What I thought would be a six-month reprieve from full-time employment ended up being over a year because of a strict lockdown and a UK-wide recession. I didn't realize how burnt out I was or how much of a toll the pandemic would take on my mental health. As much as I reduced my outgoings, it was galling to have no income. It's psychologically draining watching the only money you have slowly disappear from your bank account. Yes, I had a safety net in my partner and parents, but it's hard not to feel like a failure when you prize your independence.
"It's hard not to feel like a failure when you prize your independence."
Living off my emergency fund has changed my relationship with money. I'm more mindful with what I buy, and I try to enjoy spending as it feels like a luxury. I viewed the money as an investment in myself, but also realized how important it was to my pride to earn. I also found I wasn't prepared for how isolating and helpless I felt without a steady income, and in my weaker moments, how resentful I felt. We're encouraged to save for an emergency fund, but once we have a safety net, we don't talk enough about actually using it to invest in ourselves or something else. 
In the end…
I'm grateful for the way things have turned out, and don't want to punish myself with thoughts of how I could have managed my time or money better. I did what I could in an unprecedented and difficult situation. My manuscript is currently doing the rounds with editors (keep your fingers crossed for me) and my final MBA project is due in December – which means I'll finally graduate in January 2023. As of today, I'm currently building up my next emergency fund. 
Using up my emergency fund also helped improve my confidence a lot (not that it was always smooth sailing). You save your emergency fund for a reason. And mine has certainly paid off.
Laura Hamilton is am MBA student, author and co-founder of Compass Consultancy. She's based in Edinburgh, Scotland, and you can find her on Twitter @lauraannham.
Image via Unsplash