I'm Calling BS On This Popular Saving Tip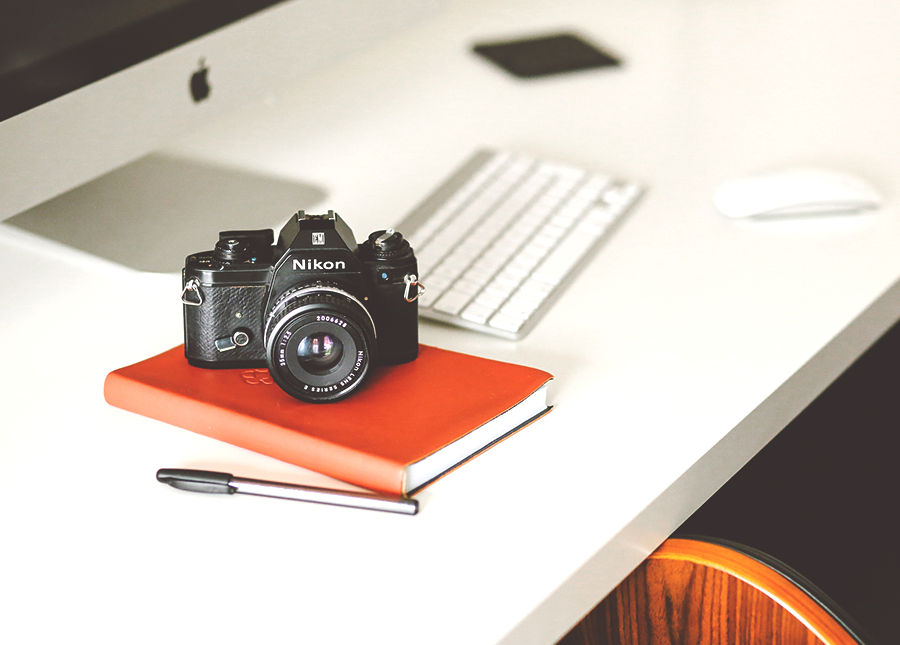 I've done a lot of reading recently on how to save more money, because wouldn't we all like to have a little extra cushion in our savings accounts? There are many ways to do this, but some of them are just BS — usually because they only apply to a particular group of people.
Now, I feel very fortunate to have had opportunities that helped me save up money. For example, my parents graciously allowed me to live with them post-graduation for free — giving me time to start paying down my student loans and save up a pretty nice emergency fund. I eventually found a one-bedroom apartment in Chicago that I could afford on my own, but I haven't been contributing to my savings since moving into it six months ago. I feel like I'm almost always living paycheck-to-paycheck to avoid dipping into that savings I built.
In my journey to start saving more money, I look for tips anywhere I can get them. Most of them include cutting things out of my budget, such as coffee, Grub Hub or Uber rides. It's frustrating because I already consider myself a fairly frugal person. There have been times I've clicked on an article about how to save more, only to find that the entire message is to give things up. This is where I call BS.

I'm sure I'm not the only millennial who doesn't spend outrageous amounts of money on lattes and lunch. I brown bag my lunch almost every single day, allowing myself a treat once in a while. This article claims you can save up to $2,500 a year by packing a lunch — but I can't create that extra saving since I'm already skipping the lunch rush. I buy myself a coffee from either Starbucks or Dunkin only once a week, making coffee at home and transporting it in my Target travel mug most days. And I try very hard to not order in more than once a week. And cars? I maybe take a Lyft once every other month (admittedly more in the winter). Adding those up tells me that this lifestyle costs me maybe $80 a month.
Now, $80 might seem like a lot to some, and maybe you're even trying to reach through the screen and shake me. But, Sam, that's the point! You have to cut things to save more! But when you think about the time it saves me to just order Pad Thai for dinner one night (which has relatively large portions, by the way, and lasts me at least three meals), and the comfort it provides (my cooking isn't always that great), it's worth every penny. I'm not going to stop my weekly ritual of buying myself a coffee once a week — it's what gets me excited on a dreary Friday morning. That $3 a week isn't going to put me in a hole — my student loans are helping on that front perfectly, thank you very much.
Life is just expensive. Rent — even my very reasonably priced rent for living on my own in a popular Chicago neighborhood — takes up the majority of my monthly paycheck. Almost 50% on its own, and that only includes two utilities. When you factor in the rest of my bills, I have maybe $300 left over to pay for groceries, gas, and any fun stuff I want to do, like go out to dinner or see a movie.
Here are a few things I've started doing to help save me money when I don't want to change my (already frugal) lifestyle:
1. Find the cheapest places to buy lunch near your office, and put them on rotation.
This might not always be the healthiest option, but I found that if I want a sub, Jimmy Johns is only around $7 for a sandwich and chips, in contrast to the $10 lunch options surrounding my office building in Chicago's Loop. There's also an Italian restaurant where I can get a slice of pizza for lunch for only $3.

2. Cook a big batch of something, and portion it out for lunches all week.
My favorite thing to make is Mexican Stuffed Shells. I cook it on a Sunday, and it makes enough that I can take a few shells for lunch every day, and it provides me with a couple of dinners, too. Plus, if I already portion it for lunch, I've made my mornings even easier by being able to just grab a Tupperware and go. For a healthier option, I've been able to buy a bag of pre-chopped lettuce, grill up one chicken breast, and then portion that out for five lunches for as little as $7 total.
3. Pay attention to where your money goes.
For this, I use Mint. I find it helpful because I'm pretty lazy, and this makes it easy to see what my budget is for each category and see where I stand throughout the month. I've also used their bill feature that helps keep track of bills, including how much they are and when they're due. There have been a couple of times when my spending was out of control (*ahem* thank you, Backstreet Boys concert), but I was able to reel myself in on "fun" spending for the following month.
*****
All in all, yes — cutting out small things will help your budget. If I stop my weekly coffee and occasional Grub Hub orders, I could potentially find that extra $80 in my savings. But damn the advice that I should give up my mochas and Chinese food. For now, I'll start to utilize those coupons that come in the mail and continue to try new (bulk) recipes I find on Pinterest.
Samantha is a PR practitioner living and working in Chicago (aka the best city in the world, in her opinion). Currently enjoying the public relations agency life full-time, her little free time is spent petting dogs, eating Raisinettes, and binging Netflix. You can follow her on twitter @Sammi_Berrafato.
Image via Unsplash