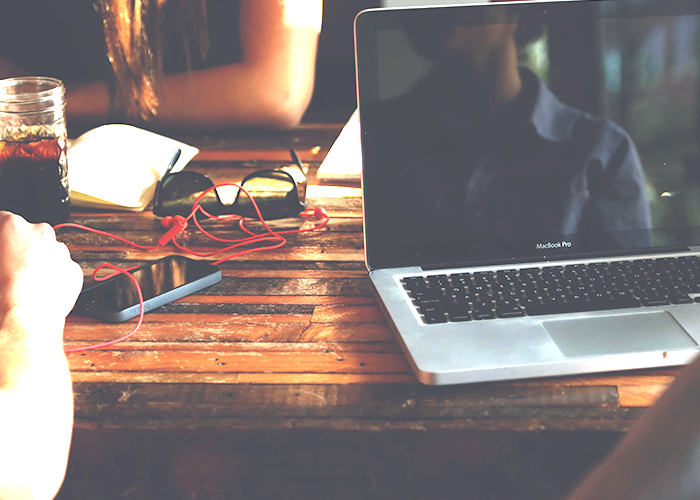 Lauren and I came back from Fincon this morning, armed with some amazing new friends, great experiences, stacks of business cards, and a hunger to get started on a million new and awesome things for TFD. And one of the things we were discussing on our way back — a topic we've come back to over and over in the past few months — is how to get more diverse perspectives on the site: we want diversity of socioeconomic class, diversity of race, diversity of sexuality and gender expression, diverse backgrounds and professions. TFD is only successful and growing if we are speaking honestly about money and life to a wide audience, not limiting ourselves to the (inherently) narrow experiences of our small team.
And going to Fincon reminded us just how male, white, older, and middle-to-upper-middle class this industry can be if we let it. The industry is changing, and the Con reflected those changes, but it's a slow shift to make — financial literacy and wealth management have historically been the domain of older white guys, and making money something we all have domain and control over is going to be a slow process, and one we're all going to have to proactively approach.
Which is why, for the past few months, one of our biggest choices at TFD was creating and maintaining a freelance budget to whatever degree we can. We have to be able to pay our bills each month, so we can't pay everyone yet, nor is our freelance budget nearly as big as we'd like. But, in the interest of transparency, Lauren and I have foregone taking a monthly check to this day and have paid ourselves strictly from our book advance, and given that money instead to grow the freelance budget. We know that as we work with more clients each month, we will be able to pay ourselves more regularly, but not having the ability to seek out and compensate a more diverse body of writers will prevent TFD from being what it needs to be to grow: a truly open and honest discussion of money for young, thoughtful women.
It's never been a question for us: our priority is making TFD better as a foundation, and then building on top of that.
And our freelance budget has allowed us already to seek out and hear stories that no one on the team could have spoken to: working at an abortion fund, the costs of anorexia, or the grueling expenses of going on auditions as an actor. We feel lucky to be able to pay for these stories (within our limited means), and to ensure that TFD continues, every day, to be a robust and varied community.
To that end, we wanted to create two specific verticals in our freelance budget for fall 2016, on top of what we already have. We will have two earmarked sections, one dedicated to money & career for women of color, and one dedicated to navigating poverty. We know that race and socioeconomic class are two enormously defining factors in how we live and how we shape our young adulthoods, and we want to explore each of those topics regularly on the site. For each vertical, we are entirely open about the topics of the articles themselves, but we want to see more voices viewing money and life through each of these prisms. If you would like to pitch on these topics, please send your pitch(es) to holly@thefinancialdiet.com with "Freelance Fall 2016" in your subject line.
Of course, we always welcome our readers to submit on anything, but our additional freelance budget for the fall will be giving priority to these topics and voices. As we continue to grow, we will create new verticals to seek out and prioritize new categories on the site, but we felt strongly about starting our earmarked freelance budget here.
As always, thank you guys for being the most incredible community, and for helping us create something truly amazing in how we talk about money. Onwards and upwards for a bigger and even more exciting fall 2016.
Image via Pexels