A No-Bullshit Guide To Making More Money (Without Burning Out)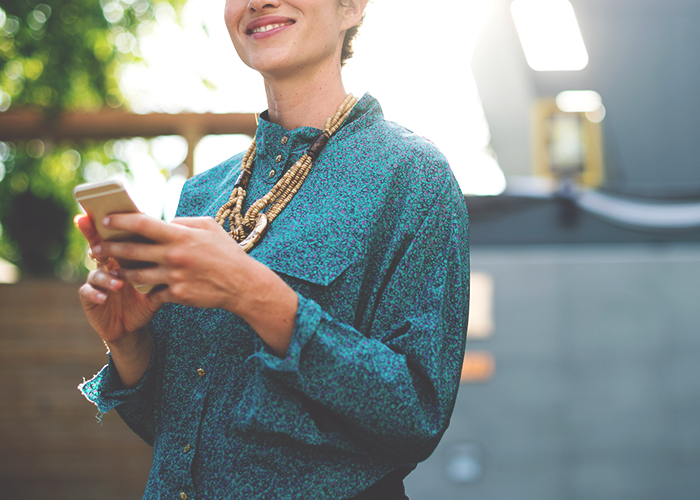 So many smart women I know are settling. For unfulfilling opportunities. For jobs they actually kind of hate. And for less money than they're worth. Maybe you're one of them. A few years ago, I was, too, spending years in jobs that paid me little and took a lot.
But then something shifted in me. I realized that my time WAS worth more. Much more, thank ya very much. So, I started approaching my relationship with money in a whole new way. And guess what? I've been happier ever since. While I'm not saying more money is the key to more happiness (spoiler alert: it totally isn't), it helps. Without sounding totally Wall Street: money really is power.
Allow me to introduce realistic, no-bullshit ways you can start making more money without working yourself into the ground. Here's to making more money without burning out.
Know your worth
The first step to upping your money game is accepting that you DESERVE more money. It may sound strange…because who doesn't want more money for books and shoes, right?! But actually, if you dig deeper, you may find that you're stopping yourself from believing you deserve more money (without even realizing it).
In fact, MANY of us (me included!) are held back by inherited ideas from our parents or our upbringings, something Jen Sincero describes brilliantly in her book, You Are a Badass at Making Money: Master the Mindset of Wealth
. But you deserve as much money as you want, and then some. Repeat after me:
It's okay to like money. It's okay to want more money. I can totally make more money.
Because you can.
Research, research, research
Playing the corporate game? Check Glassdoor for other salaries at your company and beyond. (And, FYI, if you work for a small company, you can still check out industry standards.) Doing the influencer thing? Start here. Writing skills to pay the bills? Who Pays Writers, an anonymous crowd-sourced list, has got you covered.
Oh, and politely ask people. Seriously. Ask your friends IRL, email people you follow online and everyone in-between. You'll be surprised by how open people are, if you're willing to start the conversation from a genuine place.
Plan ahead before the rest
Okay, so your company gives promotions and pay rises once a year. But, for the love of god, DON'T wait until your annual review to start discussions! Planning ahead, when it comes to being paid more, is everything.
This is a piece of advice I wish I'd heard years ago: You need to be asking your boss what you can expect SIX months before the formal process begins. Yes, SIX! They may not have the answer on the spot, but they'll be aware that you want more for yourself. They're not mind readers, after all. Here's exactly how to play it:
In your next 1–1, say the following:
I wanted to check in about my progress, and make sure I'm on track for a pay rise at the end of the year?" Pause. Breathe, girl, breathe. "As you know, I've done <INSERT YOUR EXTRA RESPONSIBILITIES/GREAT ACHIEVEMENTS HERE> and I want to make sure that will be reflected when my pay is reviewed.
Back your case up with facts and evidence of everything you've taken on. Come armed with industry research and other job adverts similar to yours, but with higher salaries. Get on your manager's radar before the rest of the team. Because if you don't start fighting your corner early, who will?
Don't accept the first offer. Ever. 
Don't ever accept a job without a polite conversation about your salary. EVER. You may think negotiating is awkward, but do you know what's even more awkward? Being in the same job 18 months later, being paid a salary that you actively chose not to negotiate. Not negotiating is saying no to yourself.
Remember: Once you accept a job, you give up the strongest chance you'll ever have to get a higher salary. Nothing else, apart from that first contract, is a given. Pro tip: Negotiating actually shows you have self-respect and know your worth. Don't be too grateful.
Ask
A closed mouth doesn't get fed.
This Jay Z quote has been guiding me throughout my whole adult life. In work, in love, and most certainly when it comes to my money. Let it guide you, too.
Bianca is a writer sharing honest musings on careers, creativity, money and more. She has interned at Vogue, consulted some of the biggest names in branding and e-commerce and currently leads the copywriting team at TripAdvisor. Follow her via her blog and on Twitter.
Image via Unsplash