One Innovative Way To Have A "Treat Yourself" Day For Zero Dollars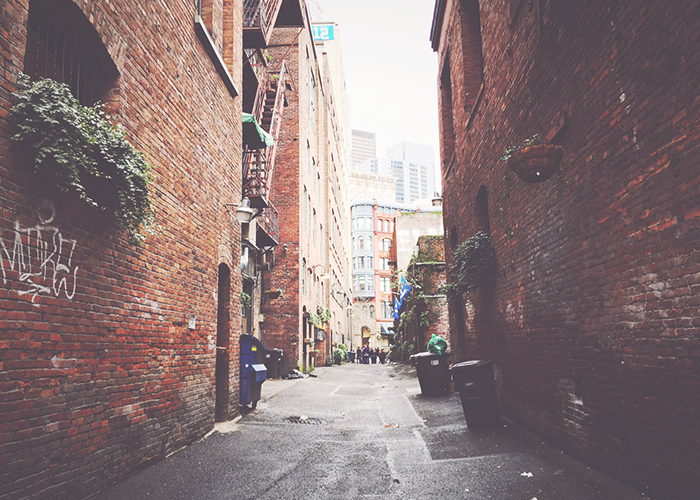 The other day, I was in a new coffee shop for the first time, ordering my usual morning thing before I sit down and suck in their sweet, sweet WiFi for a few hours (large drip coffee with room for milk), when the barista asked me if I wanted to a punch card. Well, of course I did, because I love myself a damn coffee shop frequent buyer card. I'm the person who consistently gets the exact same thing every time I go — drip coffee, little bit of whole milk — until that blessed day when I've saved up my ten punches and go all out on something truly fabulous. (Usually, my "big day" order is the largest iced latte they have with whole milk and an extra shot and two pumps of vanilla. It's divine on its own, and made all the more so by the fact that it's free, and a rare treat. I didn't earn my blessed latte via buying 10 lattes. I earned it via buying 10 drip coffees, which has the added deliciousness of feeling like I somehow tricked the system.)
But anyway.
The point is that, every time I go to a coffee place, I make sure to get my punch. But it had never occurred to me how much of a practice this could really be, until the barista told me her interesting strategy when it comes to punch cards. She told me that she has several for different things around the neighborhood: coffee, sandwiches, even things like eyebrow threading. And she waits until she gets them all saved up to that last punch and she is owed her free whatever, and then she spends an afternoon enjoying all the different stuff she usually loves (but a better, fancier version of it), all for zero dollars!
I was struck by this idea immediately: How had I never thought to do this? And plus, when I considered the ways to add to the Zero-Dollar Treat Yourself Day that aren't necessarily punch cards (though everything from brow shaping to blowouts falls under that list), my mind began to spin. The points I accumulate at places like Sephora could mean a free makeover, old gift cards that I've been meaning to spend could be used, even things I've been meaning to exchange for store credit fall under the umbrella. In addition to being a solid day of errand-running, it means I get to turn those errands into something much more fun and exciting. It's a day of walking, treating myself, and getting a nicer version of everything I like.
It all depends on the kinds of things you like and are already getting frequent flyer miles on, so to speak, but everyone can create a version of this. And to start thinking in this mentality means thinking in terms of literal miles and points. Many of us could be switching to, say, a card or bank account that helps us accumulate points for hotels and airfare. If we put all our regular bills through these cards and automate them to be paid off in full each month — which is a great credit-building strategy on its own — that's a painless and free way to start getting free stuff off of something you're already doing, and money you're already spending.
I actually know a person who pays for her vacation flight every summer in exactly this way. She has a card she puts all her bills through, and spends those points each year on a new flight to somewhere awesome like Germany last year, or Peru the year before. She even usually has enough points for two flights, one domestic and one international. But again, none of this is extra money, it's all just making the best use of the money she's already spending. And though it's on a smaller scale, being smart about all your frequent-buyer and VIP cards, be they punch cards or things like the Beauty Insider program, means that you can build yourself an entire day of free and awesome stuff if you plan ahead.
As I already have a few cards that are nearing their freebie stage, I'm planning on trying this for an upcoming Saturday. I already have my free makeover I'm overdue for, so if I tack on a breakfast sandwich from my local sandwich shop, a huge iced latte, a brow threading, and a bang trim (my salon does them for free if you're a regular), I have the perfect afternoon for zero dollars. (Except tips, of course, because I'm not a monster.)
Sure, I might go somewhere in the evening with my ~fancy look~, and that won't be free. But the experience of prancing around the city and enjoying myself while I prep for my evening won't be the costly weekend day it usually is, and it will be just as fun, if not way more so.
Image via Pexels