Open Enrollment Starts This Month: 9 Useful Resources To Help You Through The Health Insurance Process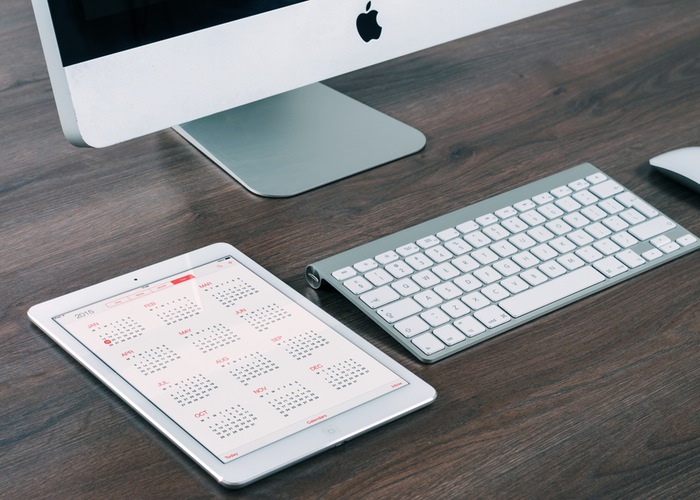 As I've discussed on TFD before, I am responsible for my own healthcare as a freelancer. When I was a full-time salaried employee, I paid about $40/month for a healthcare plan that included dental and vision, and I was fortunate enough to have very good benefits. My parents are both self-employed, so even though I'm under 26, it would cost them a lot to insure me. I took my first steps to getting healthcare in February, when I went freelance. At the time, I knew so little about covering my own health insurance, that I didn't know what website to visit, which office to call, or whether I could even go see someone in person. I got some guidance from my father, and researched extensively, and finally I found a temporary Obamacare office I could visit. (I went freelance at the very end of the open enrollment period, so time was a big factor.) However, the plan I was put on no longer suits my needs, and I needed to wait for open enrollment before changing anything. So, I've been eagerly awaiting the November 1 start to open enrollment.
Before the open enrollment period started, I sat down and determined what I really needed from my coverage, researched health plans extensively, and spoke with several other freelancers to find out how they got coverage. Some freelancers have recommended catastrophic plans (explained below), but I am personally not opting for one. I would also like to be able to see the doctor I saw before I got rid of my full-time benefits, which can be a tricky when you are looking into public health plans. To provide some personal background, I am considering enrolling in a basic bronze PPO plan (and I'm single and have no dependents — meaning I claim only myself during tax season). For my bracket, my plan will probably come out to approximately $220/month, without dental or vision. Obviously, this is a huge undertaking for my budget, and I've been planning for this expense for a long time.
If you are stressing about health insurance, I would recommend planning ahead as much as possible and writing down/bookmarking your research, because the details can be incredibly hard to keep straight. I am far from an expert, and have only gone through this process once before, but I've learned that the more information I gather, the better off I'll be. My dad used to have to remind me constantly to ask specific questions about plan options, and fully understand the financial implications of each plan, and finally I started taking notes every time I researched plans, or spoke with someone on the phone. I've also gotten more comfortable talking to other freelancers about their insurance too, which has also helped.
Open enrollment started on November 1, 2015 (and goes until January 31, 2016). Here are nine resources that may help you through the process:
1. If you do not know your state's specific site, visit Healthcare.gov, or click here to select your state and find the application. You will need to fill out a detailed application, and it's fairly tedious. They will ask you for specific information about your financial situation, and your projected 2016 income. You'll need to provide the number of people you're enrolling (in my case, just me), and each person's birthdate and social security number. In addition, you need your most recent income tax filing status, and legal immigration status.
2. If you're unsure as to what open enrollment is, Obamacare specifically defines it. (This resource also reminds you of specific dates.) I have only enrolled in healthcare plans during open enrollment, so I don't have a frame of reference for navigating the waters during any other time of year. However, I have tried to change my plan outside of the open enrollment period, because of an extraneous circumstance, and ran into a few road blocks.
3. Find out whether you want public or private health insurance. Unfortunately, I have no experience using private health insurance (at least, not when I was handling my own finances and healthcare). Here is a resource that defines the difference between private and public health insurance .
4. Find local help and talk to someone about enrollment in person. This is the resource you'll need if you want to enroll in person, or talk to someone about your options. When I first needed to enroll, I went to one of the LA offices, discovered I needed an appointment, made one, and returned the next day. I made an appointment for when the office opened (8 AM), and waited about three hours (which was tricky to explain to my employer). It was very helpful to go in person, but I wish I'd planned for it better.
5. Take advantage of extended call hours, which several Obamacare contact centers offer during the open enrollment period. The Covered California line is open for the extended hours of 8 AM – 6 PM and they are sometimes reachable on Sunday. You should also know that even though open enrollment goes until the end of January, the last day to get coverage for January 1 is December 15.
6. There is now a penalty for not having health insurance, and while this can be a harsh financial reality, it is worth understanding the specifics of this Obamacare mandate. For other specifics, and to learn more about the Affordable Care Act, click here.
7. Understand what a catastrophic health plan is. From what I currently understand, it costs less money, but involves a higher deductible, but that is only a very basic definition. I have had an insurance agent try to sell me on it because I am young, and in good health. Personally, I am not interested, simply because I'm very cautious, and the catastrophic plan offered to me was only about $20 cheaper than a plan that provides more coverage. But nonetheless it's good to understand the principle. This article explores the differences between a bronze health plan and a catastrophic plan. It also explains that if you are making under a certain amount, you can apply for a tax credit which can be given upfront, or at the end of the year, and will ultimately lower the price you pay. (I applied for it.)
8. While I don't think health insurance calculators are always dependable, if you want to get a frame of reference for what you might be looking at, find a health insurance calculator here.
9. Finally, you'll need to understand the differences between plans. I still get very confused about the difference between EPO, HMO, POS and PPO. And it's also important to determine the benefits, and disadvantages, of the gold, silver and bronze plan types. Learn more about the differences here.
Maya Kachroo-Levine is a writer and editorial assistant at The Financial Diet. Send her an email at maya@thefinancialdiet.com or follow her on Twitter.
Image via Pexels