The TFD Book Is Coming, And We're Going On Tour!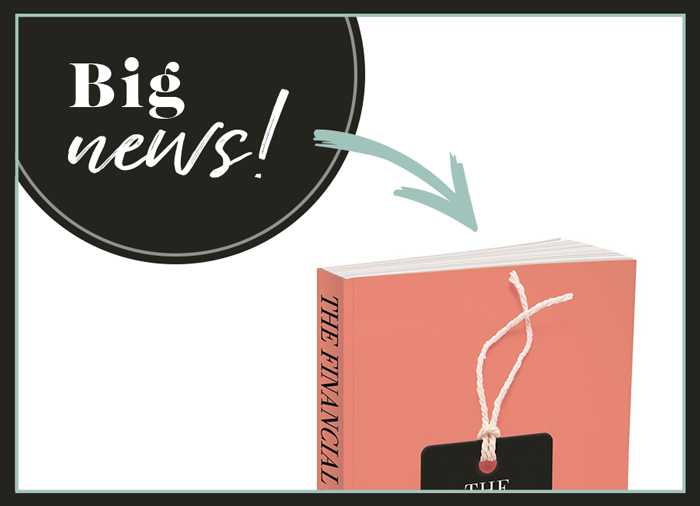 You guys!! After nearly two years of the book-making process, we are so, so excited to finally share some incredibly exciting news about it. Well, a lot of news, really. First and foremost, some details about the book itself: So it's a gorgeous, full-color book, full of charts and graphs and illustrations and everything you'd need to make money something beautiful (and something you actually want to read, heh). It's a total beginner's guide to getting good with money, which means we take you chapter by chapter through everything you need to set up a healthy financial life. We talk about budgeting, investing, mastering your career, setting up your home, getting good in the kitchen, even how to create a versatile and coherent wardrobe.
As you've seen on TFD, we believe that money touches everything we do, so our book will cover everything money touches in the same way, from our lifestyles at home to the way we work. And don't worry, it's truly useful for even the most beginner-y beginner: there's a big glossary full of every term you might be confused by, right down to "What the hell is a stock?"
As we get closer to the release date (the book hits shelves Tuesday, January 2nd), we will be sharing more from inside the book itself, but for now, we have a few other things we want to share with you guys. Of course, we have the cover, which we can finally share with everyone (!!!!):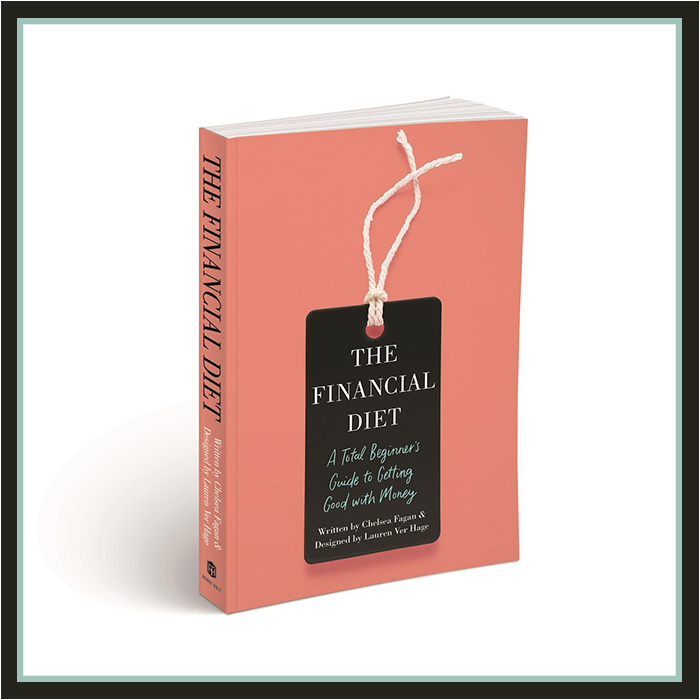 And if you would like to pre-order it, which we of course highly encourage you to do, here are the links to do just that:
Amazon | Barnes & Noble | iTunes
That being said, our book being pre-order-able and cover-ed isn't even the biggest thing we have to share today. (Okay, maybe both are equally exciting, but this one is really freaking exciting.) As a lot of you guys know, I've been using the budget app Mint for about four years now — it was, in fact, one of the first things that helped me get serious about money, which gave me the impetus to start TFD. Well, Mint noticed that, too, and when they heard we were doing a book, they took Lauren and I out to lunch and asked us if we wanted to do a book tour together. Umm, hell yes we did!
And long story short, we are doing just that. Starting November 30th and going all the way through the end of March, we are partnering with Mint to embark on a 10-city book tour around the country (!!). And these aren't just some readings in a bookstore, these are going to be full-on parties. Each event will be a salon and cocktail party, where you guys come to get a copy of the book (and goodies!), drink wine, eat fancy nibblies, learn about money, and hang out with us and other TFD readers. We will be releasing more info about the events and making tickets available soon, but for now, we wanted to share with you the cities we'll be visiting on the tour!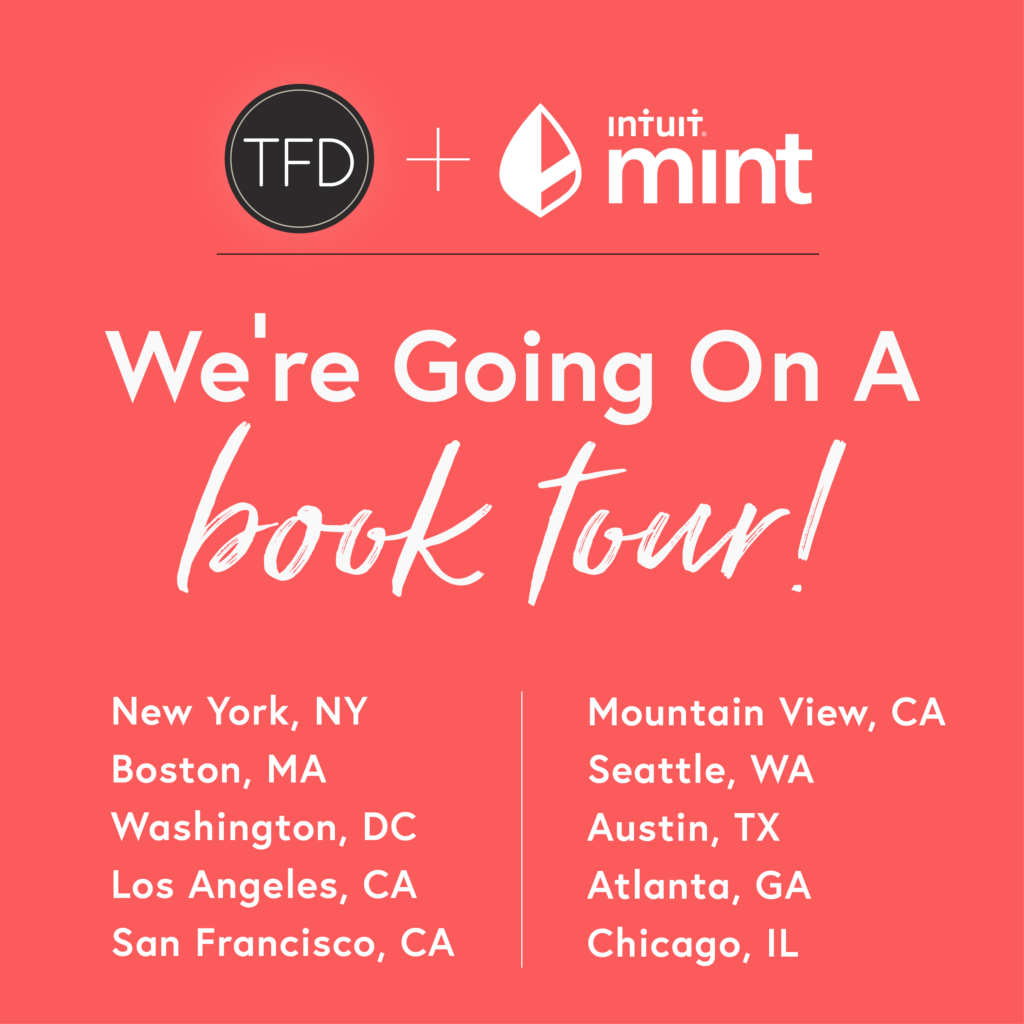 And while, no, we can't get to every city this round, we hope that this is enough to see quite a lot of you and have a truly awesome time! We could not be more excited about this book, about traveling the country to meet all of you and hang out, and to be partnering with an awesome app that we actually have been using for years.
Getting to see TFD grow over the past few years has been so truly incredible, and so thrilling, and we could not be more happy to share it with you guys in-person, and with this book. The next eight months are shaping up to be crazy for us in the best way possible, and we simply cannot wait for it all. Thank you so, so much for being truly the best community, so curious and smart and supportive. We cannot wait to share this book with you guys, and to finally hang out with you IRL.
More news to come soon, and in the meantime, we'll be screaming with excitement into our pillows!!