TFD's Working Girl Dinner Party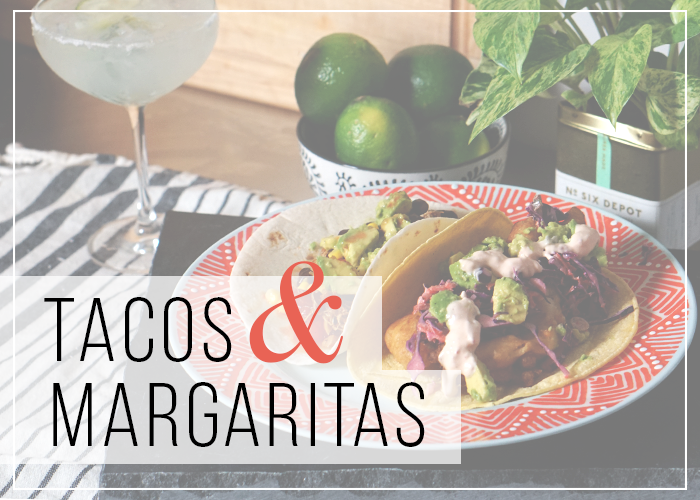 Friday is upon us, the time to whip up something sinful and delicious is nigh, and the desire to celebrate with loved ones is overwhelming. And as we all know, on TFD, we endorse nothing more than the home-based celebration, where we can recreate all things wonderful about happy hours, dinners, and evenings at a swanky bar, without having to fight for space at a table or spend $50 and upwards for the privilege. This means that we're constantly looking for new and exciting ways to create fun at home both on a budget and with regards to our collective sanity (none of us are trying to be Betty Draper).
To that end, we recently decided to create what we refer to as the Working Girl's Dinner Party. This means that nearly everything for the party can be prepared ahead of time, either left to cook or chill while you're away running errands, at the office, or whatever, and the actual serving requires little-to-no effort.
For this, we decided to do tacos & margaritas with a key lime pie for dessert, because who doesn't love that (especially now that the warm months are upon us)? It's a simple, satisfying, and deeply impressive event that requires very little action during the actual party itself, so you're not going to be spending your time during the party — as so many of us do — running in and out of the kitchen in a mild panic. (In fact, the only part of our meal that required real-time cooking, we turned into a group effort, so that everyone could participate and not throw off the flow of the evening.)
So, without further ado, your recipes:
Cucumber Jalapeno Margaritas
To make 4/5 servings, you will need:
-3/4 cup limeade (we used the Simply brand)
-2 Jalapenos
-Cucumber
-2 Limes
-1/2 cup clear Tequila
-1/4 cup Triple Sec of some kind (we used Cointreau)
All you do is combine the ingredients as follows:
Jalapeno, halved lengthwise and seeded (or mostly seeded if you like it spicee), half a cucumber, sliced, and half a lime, sliced, in the bottom of your pitcher. Add the liquids, stir, let soak in the refrigerator for a few hours so it can properly infuse. Serve over ice with some nice little garnishes you make with the rest of your veggies, as seen here. We ended up making this batch about three times, and it was more than enough for six people to have two sizeable margs each.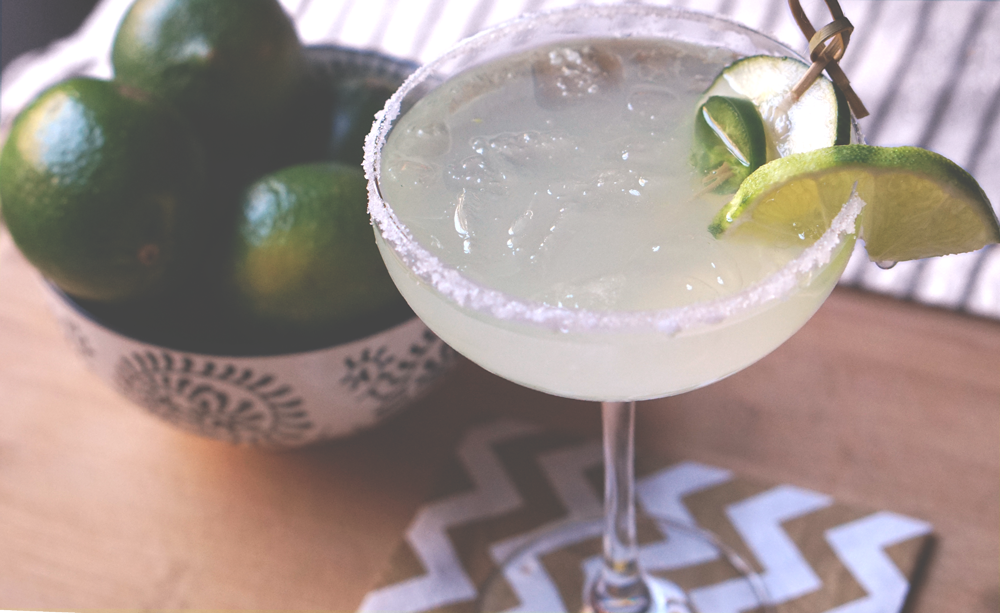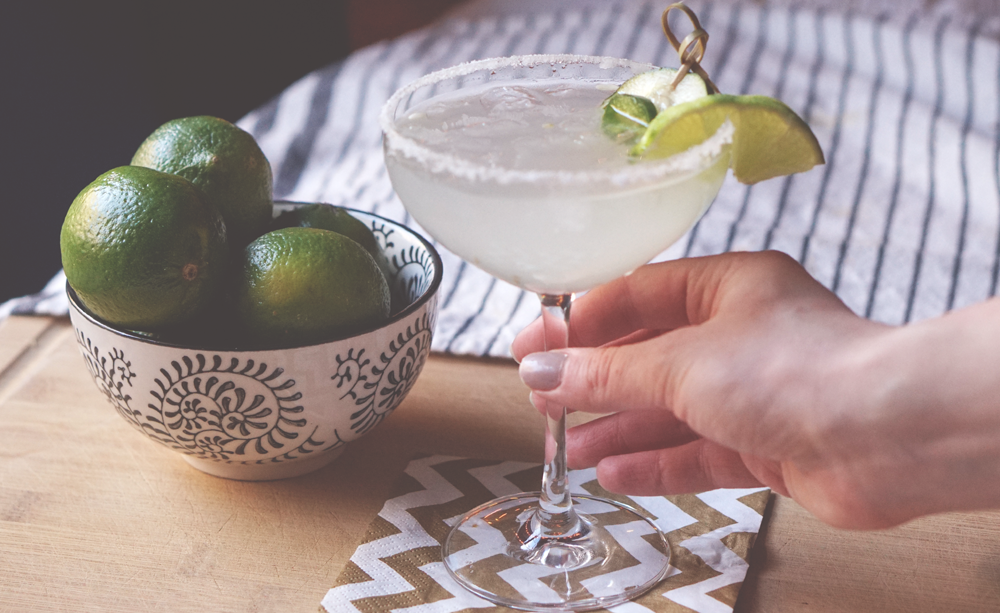 With the margaritas, we just laid out chips and two kinds of salsa for people to munch on during cocktail hour. Takes 30 seconds of prep and everyone loves it, voila!
Onto the tacos! We did two tacos, one you prepare ahead of time (braised chicken) and one you make on the spot (fried fish). Now, if you want to make your dinner party SUPER simple and no-fuss, just go with the chicken and you will literally have nothing else to do when guests arrive. But if you want to go fancy and give people ~options~, do both! First, the chicken, because you'll be preparing this in the morning or lunchtime to be ready for the evening.
Chelsea's Extremely Swaggy Crock Pot Chicken For Tacos
Total Prep Time: 30 Minutes
Total Cook Time: 6-7 Hours
Makes about: 10 Tacos
You will need:
-1.5-2 pounds chicken thighs (we went with boneless but you can go bone-in if you want)
-1 tbsp chili powder
-1 tbsp paprika
-1 small can green chilies
-14 oz canned diced tomatoes
-4 cloves garlic, minced
-1/2 yellow onion, diced
-1 jalapeno, minced with seeds
-1 tblsp chili garlic sauce (optional, but you should!)
-1/4 cup chicken stock
-Enough cooking oil to coat a pan
-Salt n pep to taste
-Wedge lime
All you do to make this is salt & pepper your chicken thighs, sear them a few minutes in your oiled pan, and transfer them to your crock pot. Deglaze your pan with a bit of the stock, so you get up all that yummy chickeny goodness. Pour that glaze over your chicken thighs, then add all the other ingredients as seen below: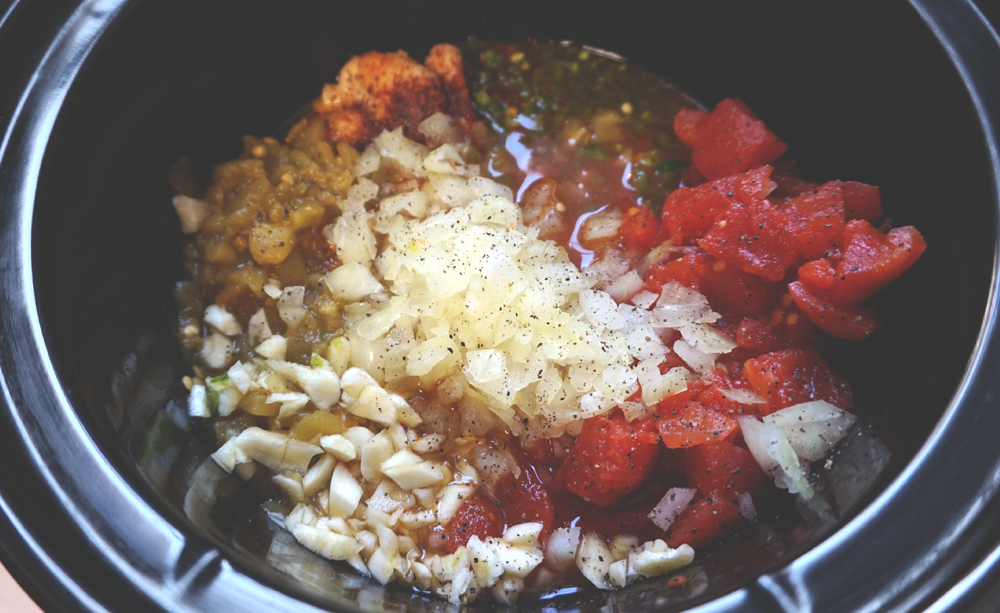 Set your crock pot to low, cook for about 5-6 hours or until the chicken is falling apart, shred those bad boys into nice, shreddy pieces, and continue to cook for about an hour or so, until most of the juice has absorbed and it's a slightly juicier pulled-pork texture. (You can siphon off a bit of the juice if you need to, but it should absorb all by itself.)
Super easy!
Moving onto the pie, which you should be preparing ahead of time. (You can do this the night before, even!). It's the most easy, wonderful pie, with a three-ingredient filling, and I promise you that I am not exaggerating when I say that everyone will absolutely love it. It will be their new favorite dessert, probably. And you will get to look fabulous and domestic, when it was the easiest thing ever.
We've actually already made this pie on TFD, so see the recipe here, and for now, enjoy some fabulous pictures!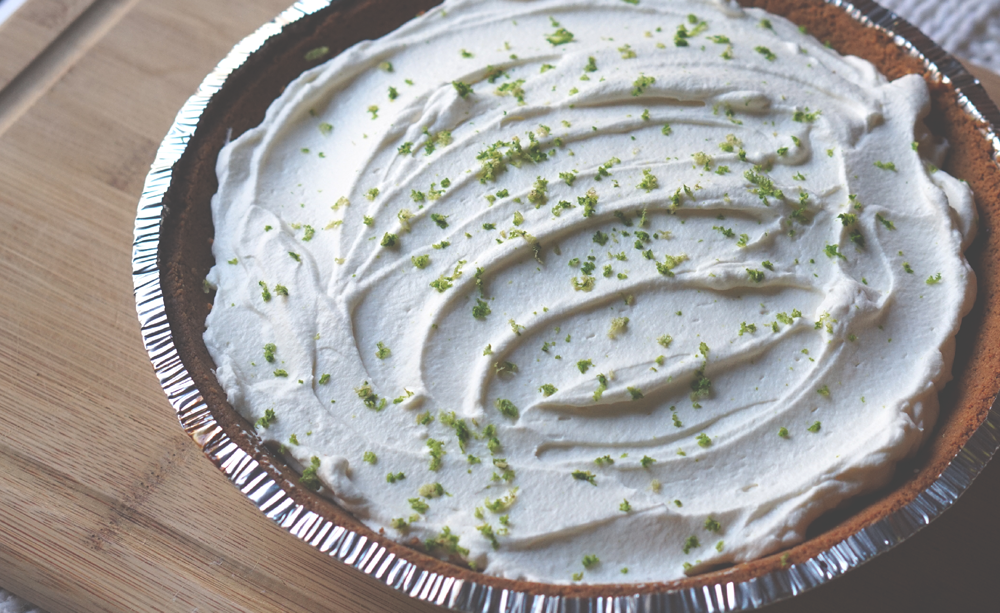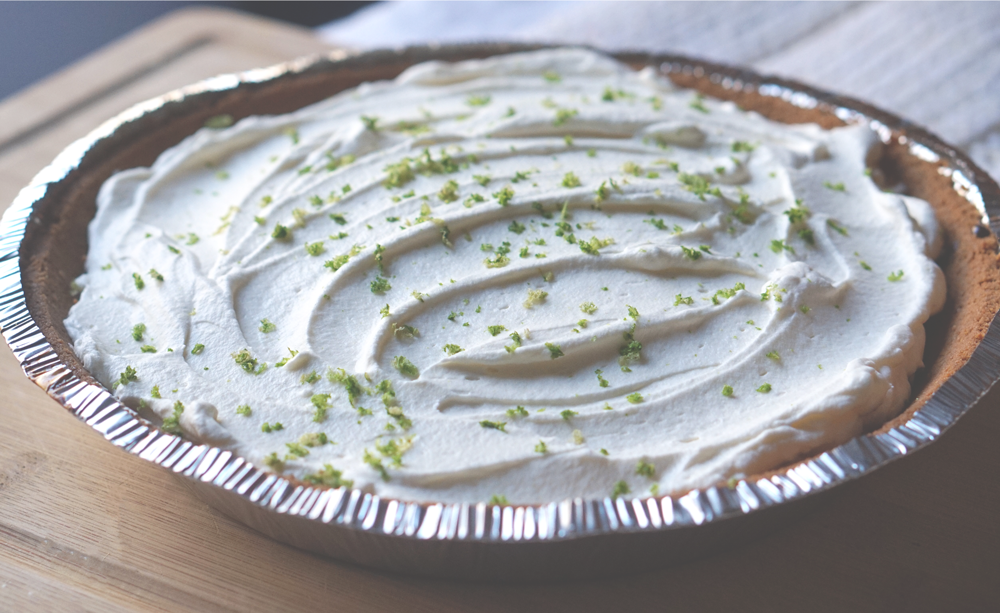 Lastly, for your fish tacos. If you decide to embark on these, they are the one part of the evening that will demand some kitchen-time, but they are also SUCH crowd-pleasers. We outsourced most of this recipe, so credit where credit is due.
First, we whipped up this slaw, which you can prep way ahead of time: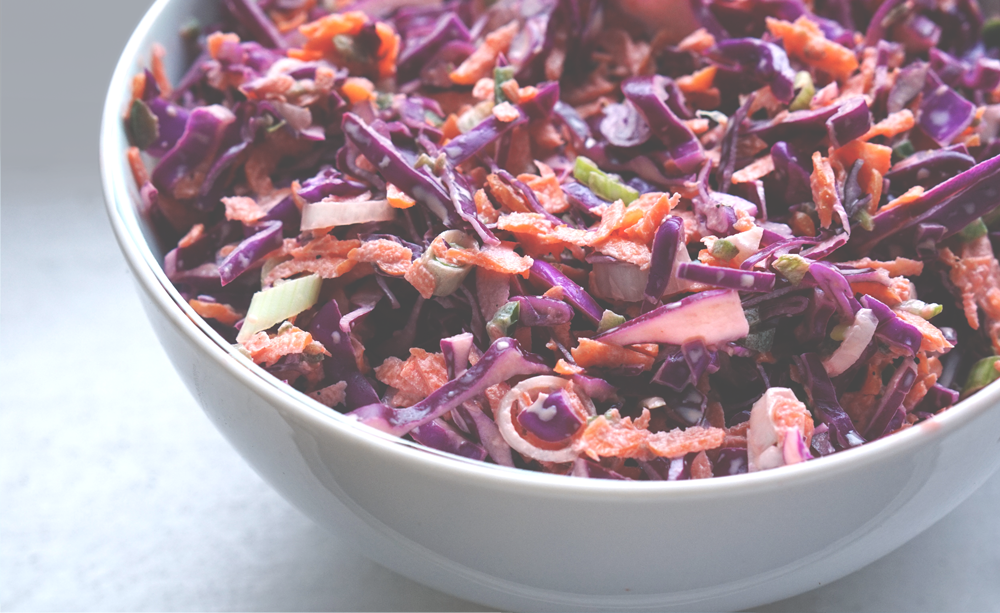 We also created a nice sauce for the tacos, which I made by combining equal parts greek yogurt and mayonnaise (about 1/2 cup total), two tablespoons of chili garlic sauce (sriracha would do as well), a teaspoon of garlic powder, and salt and pepper to taste. Delicious and super easy.
Onto the fish. We fried the fish as a team effort (!), using this recipe, which I can honestly say produces some of the best fish tacos I've ever had. Also note that I have never fried fish or made a beer batter before, so if I could easily do it, anyone can.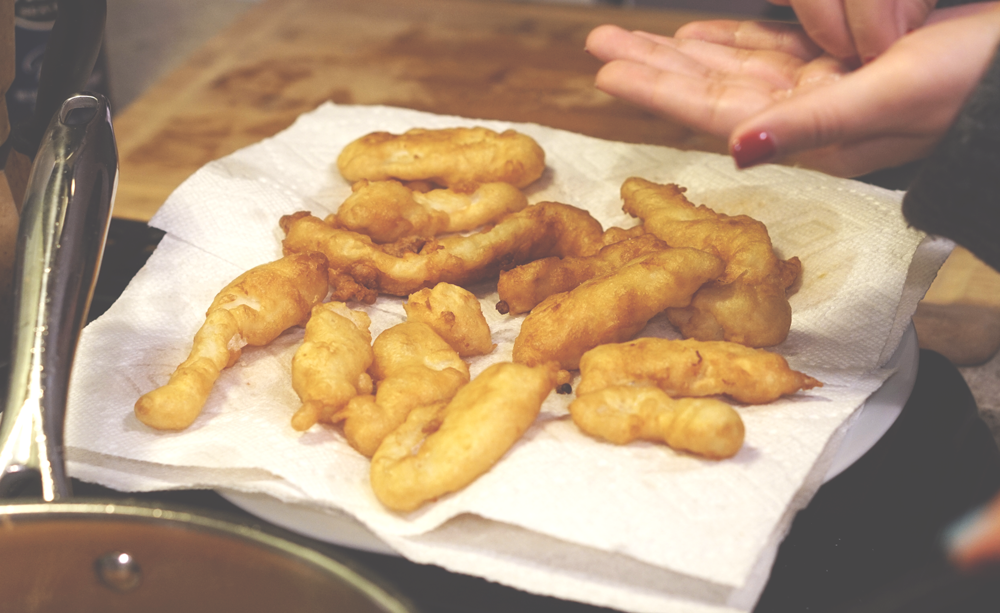 Lastly, to make sure this dinner party continues to be extremely low-impact and workload, we just set up the table with things to make your tacos, buffet style. You can pick whatever you like, but we had corn and flour tortillas, corn, tomatoes, avocados, black beans, greek yogurt, hot sauces, fish taco sauce, and the slaw on our table.
Voilà, two perfect, finished lil babies: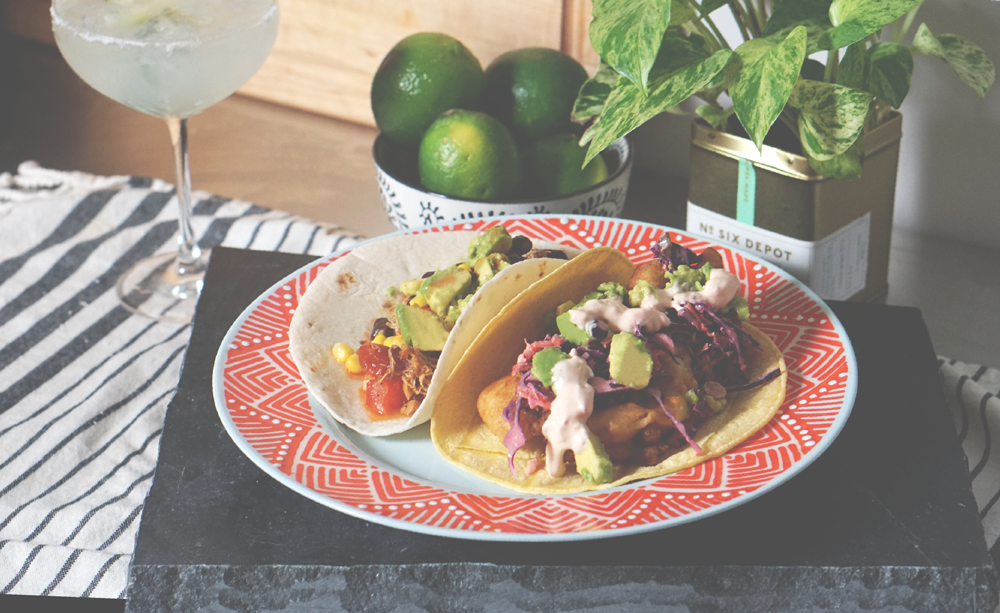 And a few ~candid~ scenes from our table: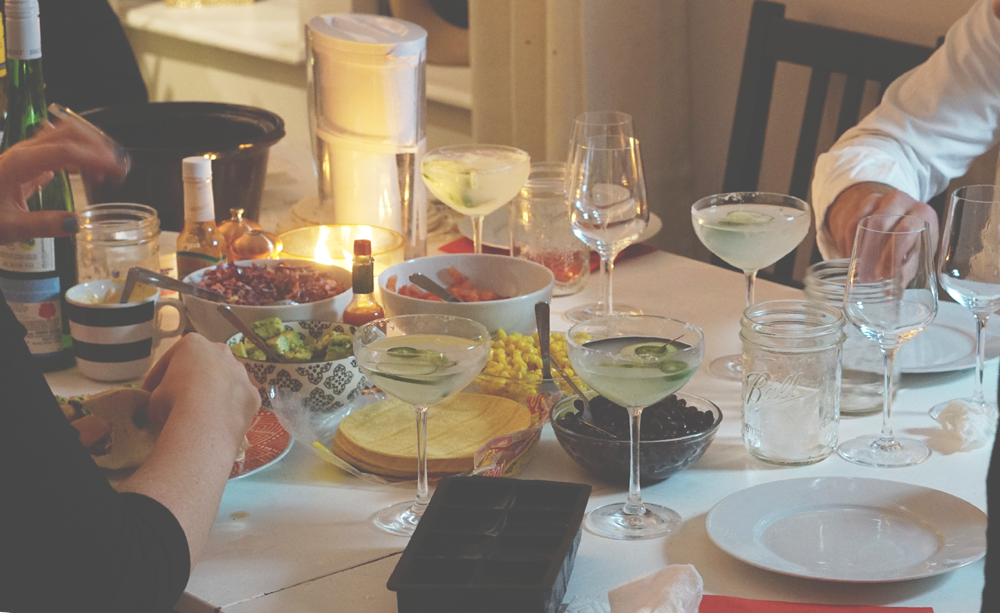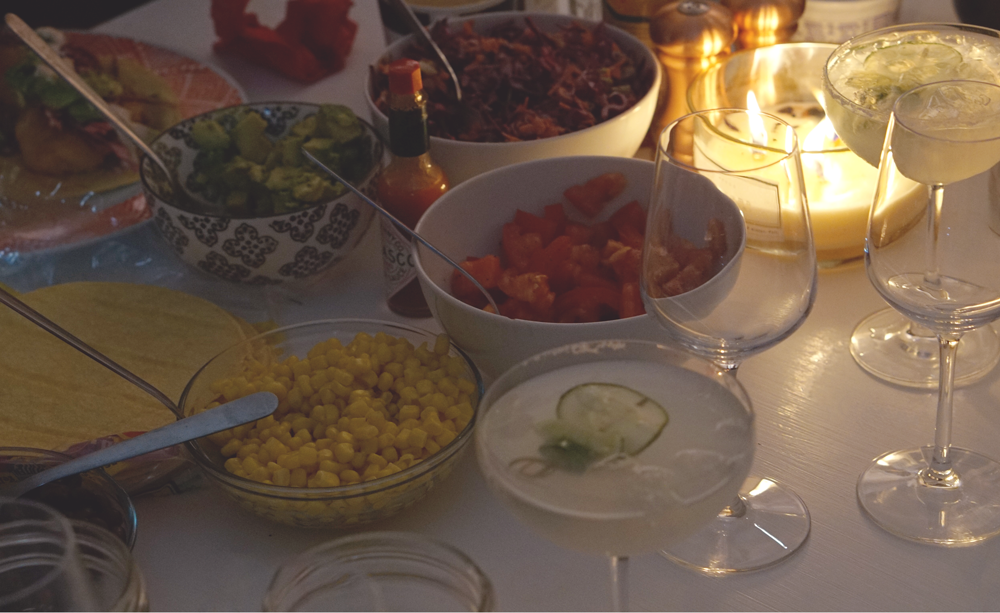 Happy Friday, and don't let your busy schedule get in the way of throwing a fabulous dinner party!