Uncategorized
The 7 Personal Finance Articles We Loved This Week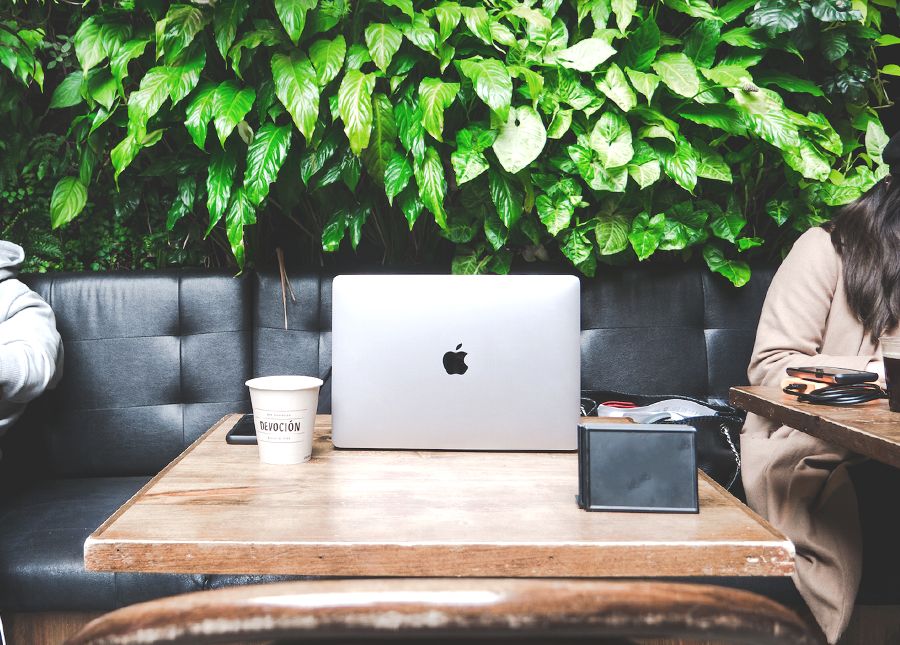 It's Thursday, and you know what that means: time for another round of awesome personal finance articles hand-picked by ESI of Rockstar Finance!
I'm currently in the midst of a no-going-out pact with my boyfriend, thanks to a vacation we're taking in September. (We, of course, have money saved for it, and have already paid for things like flights and Airbnbs, but the more wiggle room we have on the trip, the better.) Thankfully, we have a few loopholes that allow us to still go out for cheap, like our AMC A-List subscriptions — a nice alternative if you're mourning what Moviepass once was! For us, "no dinners out" is one of the absolute easiest ways to save money, because we both love going out and do it fairly regularly when we're not trying to save more than usual. If you have a different baseline, though, and don't regularly go out to eat, cutting out restaurant spending is going to save you…not much at all. But maybe there's something else you could cut to save money, like putting an expensive gym membership on hold for a few months (they will often let you do this without penalty!), or opting to take public transportation a few days a week to stretch out your time between gas fill-ups.
All of this is to say, there are probably thousands of ways to save money, and none of them are going to apply to every single person. That's why I loved this giant list of tips from MikedUp. Even if you regularly tune in to the personal finance world, it can be easy to forget savings and wealth-building tips that are right under your nose — here is one of my favorite tips from his list:
Clean with vinegar

Got this one from Mom. For years we'd buy the name-brand cleaners then during one visit she suggested we use vinegar. I gave it a try the following week then called to tell her thanks! She said, "No problem. Glad it worked! You should've listened to me sooner." She was claiming to have told me years ago… A child not take a parent's advice??? Doubtful.

The best part – I can buy liters of vinegar for a fraction of the price of the cleaning items. And it's chemically safer than many others. Win-win.
Be sure to check out the rest of the tips, as well as the rest of this week's great posts, below!
1. The Forever Fallacy – Get Rich Slowly
"I'm sure we've all had friends who found themselves flush, whether from a windfall or from a raise at work. They succumb to lifestyle inflation, spending more as they earn more. They buy a bigger house, a new car, a boat. Then, without warning, something awful occurs and they're no longer rolling in dough. It felt like the good times would last forever — but they didn't."
2. 67 Great Frugal Tips to Make you Wealthier Today – MikedUp
"Now that I've been to the frugal mountaintop and we're nearing the end of our student loan repayment, my personal finance nerd friends and I will occasionally search the web for frugal tips that we haven't heard of or tried in a while. But I haven't found a comprehensive list that details all the things we've tried or seen our friends do. And with the student loan and general debt epidemic that is running rampant through our generation, we need an arsenal to fight back."
3. How to Know When You're Done Minimizing – Becoming Minimalist
"Often times, when minimalism is first discovered, the pursuit for more becomes replaced with the pursuit of less. And those who are captivated with the benefits of minimalism can quickly become obsessed with its pursuit."
4. For Love and Money – Talking Finances with Your Partner – Side Jam Biz
"Ah, love. Exciting and new. So many possibilities. So much chemistry. The whirlwind romance, plans for the future. Cohabiting, vows, babies — and no, it doesn't have to be in that order (or at all). But then there's the bank account."
5. Reasons You're Not Travelling As Much As You Want To Be – Smart Woman Blog
"I don't aspire to become a "travel blogger" and I'm sure that the itch will leave me in a few years' time. However, I have received comments and questions about how I've been able to make regular and long-distance travel work – money-wise and around my full-time career as a nurse."
6. 23 Things to Do When You're Bored at Work – Well Kept Wallet
"Being alone with your thoughts can spark creativity and give you more time to think through problems and challenges. (You can share this with your manager!) So the next time you feel bored at work, don't feel bad about it. It's perfectly fine to be alone with your thoughts and to think. When you're done, use any of the following and get into the habit of being prepared for moments of boredom or free time."
7. 10 Things That Will Absolutely Kill Your Net Worth – Life and My Finances
"There are people in this world that have never earned more than $50,000 in a given year, but they're worth millions. And then there's a whole other class of people that earn $200k+ a year and are worth absolutely nothing."
Image via Unsplash