The 7 Smartest Things You Can Do With Your Tax Refund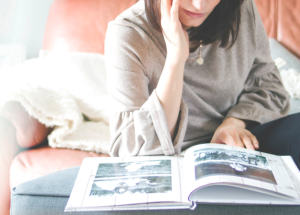 Depending on where you're standing, tax season can either be the best or worst time of year. For many, it means gathering documents and receipts and frantically crunching numbers and stressing about what your dreaded tax burden will be. For others, it is simply a matter of filing a W-2 and getting a fat refund. And hell yeah if you've gotten a tax refund!
When you're handed that extra stack of cash after you file your taxes, you may feel like the government is giving you permission to go out and blow a few thousand dollars on something fun and special, because hey — you just got some money that you probably weren't fully counting on! But perhaps even better than gifting yourself something nice (which isn't necessarily a bad thing to do — but there's definitely a time and a place), consider the things you can be doing with your tax refund that are actually going to set you up for a year of financial success. (You've been meaning to beef up that emergency fund for a while now anyway, right?)
In this week's 3-Minute Guide over on the TFD YouTube channel, Erin goes over the seven smartest things you can do with your tax refund — things that will actually help you out in your financial life. If you've already gotten your refund this year (or are expecting one to hit your account in the next few weeks) and aren't quite sure what to do with it yet, head over to the channel for some ideas in this week's installment of the 3-Minute Guide, brought to you by Skillshare.
Image via Pexels