The App That Helps Me Save Hundreds While Traveling Abroad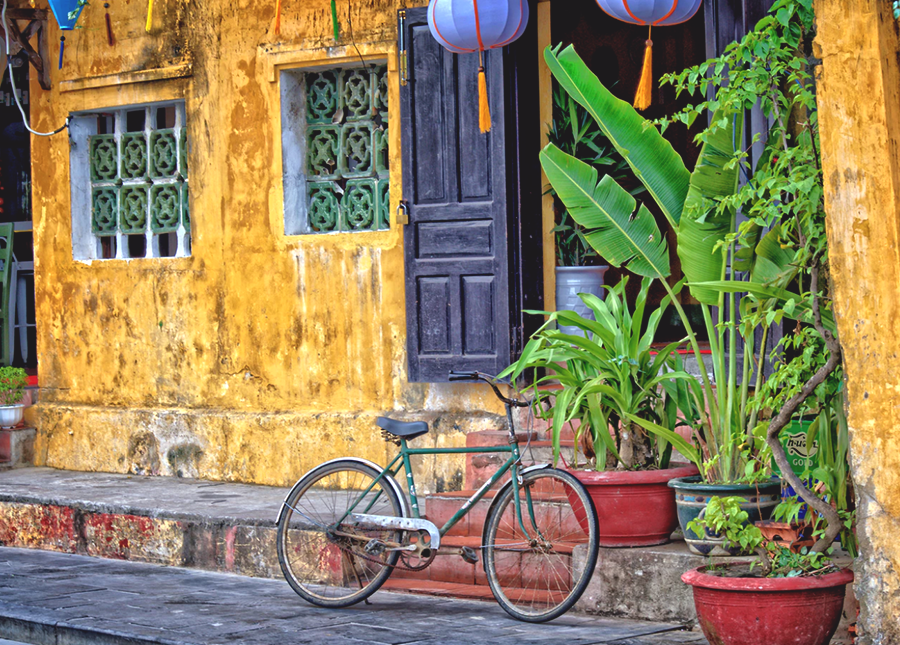 After three years of continuous travel, I like to think of myself as a savvy nomad. I've mastered the art of living out of a suitcase, balancing a hectic work and travel schedule, saving hundreds of dollars on accommodation, and finding cheap flight paths even booking systems don't pick up. Even still, there was one money drainer I couldn't seem to hack. It was my kryptonite. The thorn in my side. My biggest pain point: taking cash out abroad.
I grew up in a small town in Connecticut and never really traveled abroad, especially on my own…until one day I decided to up and move to Australia. When I landed there three years ago, I was like a brand new baby just opening my eyes to a world outside the womb. (I was 25 and had never even ridden public transportation!) I say all this to set the stage for my naivety…I didn't know you could take cash out abroad at an ATM with your debit card. Cue some very silly financial moves (i.e. opening an Australian bank account, waiting a week for the cash to arrive, losing housing opportunities because I didn't have cash for the deposit, borrowing cash from a friend, and losing hundreds of dollars in the transfer from my US bank AND my AUS bank.)
By the time I went to Thailand a few months later, I was a slightly more experienced traveler. I brought plenty of AUD to exchange at the airport for Thai Baht (a wiser me is shaking my head), and I set up a travel card with my AUS bank so I could use the ATMs in Thailand with lesser fees. If you've done any research on currency conversion, you likely know that the airport is the worst place to exchange currency, so it's no surprise that I lost quite a bit in this transaction. Lesson learned.
If you've ever been to Southeast Asia, you know just how important it is to have cash. Credit card machines are very rare, especially on the islands. Unfortunately, the ATMs aren't always reliable. I was constantly taking money out, and every time I did, I had to try several ATMs to find one actually willing to spit out the dough. I was also paying fees every time I successfully withdrew cash.
While I knew I was losing more money than I should have been at ATMs, I stuck with this method, as it seemed to be the fastest, cheapest and most reliable way to take money out abroad. That was until I found myself in Bali a year later. About a month into my stay on the all-cash island in Indonesia, I started getting fraudulent charges on my debit card. Apparently, one of the ATMs had a device that was scanning foreigner's bank cards and stealing money directly from their accounts. I was one of the lucky ones! When my bank flagged the transactions as fraudulent, they also suspended my account, since the information was compromised. I requested for a new card to be sent to my location in Bali, but the bank refused, insisting the card be sent to the address on file. Great.
Me being the financially naive traveler I was, I only had one debit card. Luckily, my boyfriend was there to cover me until we were onto the next country where I could use my credit card again. If it weren't for him, I don't know how I would have managed to eat, get around, or even leave the island without cash!
Fast forward another few months: I find myself in the Philippines on the remote island of Siargao, another one of the world's cash-only locations. I rock up to the ATM at the airport prepared to take a large sum of money out, and also say goodbye to a large percentage of it due to fees. What happens? Oh, the ATM eats my debit card. Luckily, I had enough cash on me for the taxi ride from the airport to where I was staying in General Luna. It was here that I met the Airbnb host that changed my life forever. Since the ATM in town was described as "sketchy," she introduced me to the app that the expats use to take cash out, called WorldRemit. Oh. My. God.
I think it's important, before I go on, to state that I have zero affiliation with WorldRemit. I've never been in contact with the company, I'm not getting paid, no affiliation whatsoever. I'm just a genuinely ECSTATIC digital nomad trying to share the sweet sweet money saving tool I wish I had known about three years ago.
 Here's how it works:
      Download the app
      Set up your location, bank and credit card details in your profile
      Choose a location nearby
      Send money to yourself in the local currency from your credit card or debit card
      Get a confirmation code via email and text message
      Bring your passport and confirmation message to the location you sent the money to
      Fill out a withdrawal slip
      Pick up your cash!
This whole process took me about 15 minutes the first time I used it, and only a few minutes every time afterward. It's easy, reliable and so cheap. Let me explain a bit more about why this app is so awesome:
I took a large sum of money out to spend for a while in Siargao. While most ATMs charge a large fee to take money out and most banks charge a percentage of the withdrawal on foreign transactions, World Remit only charges one small flat fee. So whether you take out $50 or $3,000 you'll only ever pay $5USD.
Because I was able to use my travel rewards credit card to send the cash to myself, I still received points for the cash withdrawal.
The exchange rate was right on par with the Google exchange rate, which is typically fairly generous.
Transactions are made and cash is picked up at a bank, so you don't need to worry about sketchy ATMs scanning your card and stealing your money or eating your card completely.
WorldRemit also has an awesome referral system. When you make a transaction, you'll receive a link to pass along to friends. When someone uses your link and sends at least $100 USD, you can both get $20 USD.
Like I said, I've been traveling full time for three years now. It took me three years to find a way to successfully take cash out abroad…three years of stolen debit cards, stolen money, unreliable ATMs, sketchy cash converters and banks deducting hundreds of dollars in fees from my hard earned savings. Learn from my (many) financial mistakes if you have international travels coming up: get on WorldRemit, earn the points, and get your money.
Britt is a 20-something business owner, freelance writer & full-time traveler. When she's not writing or in the air she enjoys running, cooking, and searching for every new city's best spicy margarita. Check out her website for advice and musings on travel and living an unconventional life.
Image via Unsplash