The Costly Mistake That's Hurting Your Career Goals (& How To Avoid It)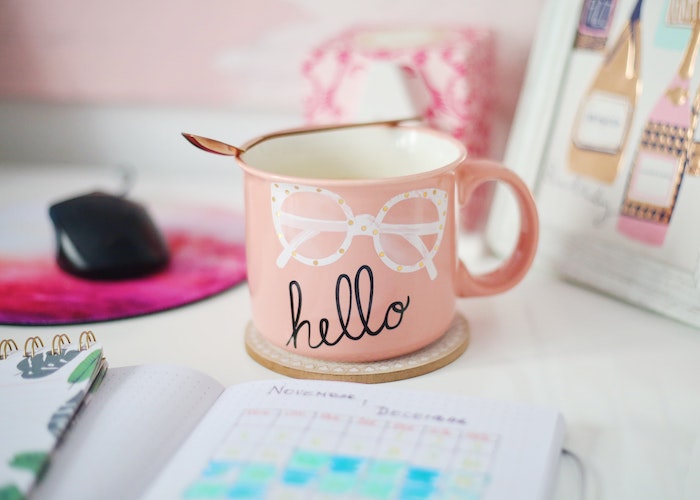 This article is created in partnership with Squarespace.
For any start-up, mistakes are inevitable. In fact, they're practically expected and, to some extent, even embraced. After all, it's only from our failures that we learn what doesn't work. And trial and error is what refines our products and brand.
Yet, mistakes are something most budding entrepreneurs can't afford to make. In the beginning stages of a start-up, every red cent counts. Which is why it's important that we try to invest wisely and avoid slips when and where possible.
Take it from Theresa Olloh, the CEO and founder of Hamalie, who experienced this first hand. Olloh admits that in her haste to create a website, she went with an unreliable host — a decision that cost her in more ways than one.
"I actually wanted to use Squarespace when I first started but for some reason I decided to go somewhere else and boy, did I regret it! It wasn't until this year that I made the decision to just switch. When I actually created a Squarespace website and I launched it, everyone was like, 'Oh my God, it's so nice!"
Olloh's company, Hamalie, is an e-commerce destination for people to discover, shop and incorporate contemporary African brands into their everyday lifestyle. The UK resident (by way of Lagos, Nigeria) was inspired to create the company based on her own longing for home. Olloh says that with Squarespace, controlling her brand's distribution and creative direction is "easy."
"I like being able to manage things myself. I can upload new products easily. Everything you see right now on the website, I did it. And there's a certain pride that comes with that in the sense of, I can actually do my own thing and handle it," Olloh proudly boasts.
"I also love how if a product goes out of stock on my site, people can automatically sign up on the waitlist. The template designs are just so easy to use. And because it's integrated with the store, I can easily select products. The backend, the user interface — everything just works!"
***
So while we know all the pros of going with a trusted and affordable hosting company, here are some costly cons that come with not doing so:
Security breach:

Going with just any website host could place your site and overall brand at risk. Without the proper research, you may be signing up for a host with poor security systems, making your site susceptible to being hacked or deleted. Not to mention, customers' personal and financial information may be compromised.

Poor customer service:

Not all communication is created equal. Although most hosting companies are quick to bring you to their checkout page, good luck getting actual representatives to chat.

Squarespace

not only has round-the-clock customer service representatives, but the turnaround time for responses is also pretty swift.

Loss of money and time:

While no one likes to lose money, we all know that some businesses can afford losses more than others. When you're just starting a company, loss of money – and time – are two things you most likely can't afford. Having an untrusted and unreliable website host can impact your revenue in a number of ways. Design and technological limitations can negatively impact the user experience. That's why it's important to have a host that changes with your brand's needs. With

Squarespace

, business is going from one service to another, they can easily adapt to your growing needs.
If you're ready to get started building your own website, head to Squarespace for a free trial. With our offer code "FINANCIALDIET," you can also save 10% off your first purchase of any website or domain.
Image via Unsplash