The Financial Confessions: "I'm Buying My First Property Thanks To Having Sugar Daddies"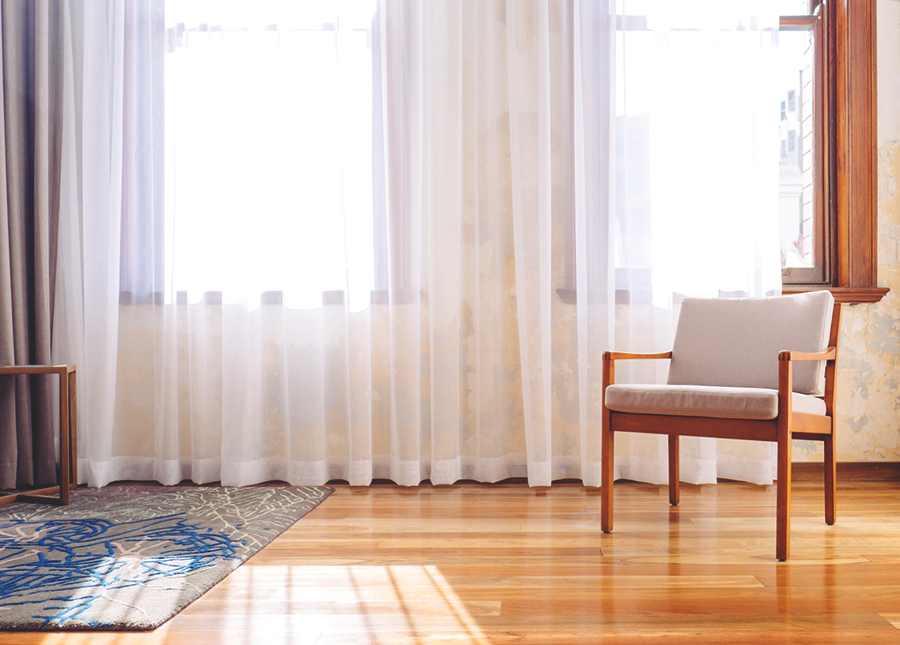 I am about to complete on the sale of my first property — a two bedroom flat in Essex with a 30-minute commute to central London. I've been renting in London for 12 years and work a very average job as a PA in one of the big multi-nationals, earning only £35k (~$46,477). I say "only £35k" well aware it's above the national average, but as someone who has (only just) crawled up to such lofty financial heights thanks to last years small pay raise and had to pay rent all this time, it has left little disposable income for saving. As a result, my friends (many of whom are in similar positions) are wondering — how did I afford the deposit? The answer: by saving money I get from sugar daddies.
Before anyone judges me and starts preaching the whole "work hard for your own money" mantra, let me tell you that I DO work hard. I have made efforts to further my career development by attending night school classes in economics and finance to supplement the degree I got in a humanities subject (note if I could turn back time and pick a degree more wisely, I would). I have also been willing to sacrifice some annual leave to gain work experience in a different field, but have never once had the opportunity to do so despite reaching out to endless companies where I am sure my cv ends up in the bin (if they even bothered to read it at all). I am from a working class/state school background, and to my bitter disappointment and frustration, I have watched younger private school kids who are no more qualified than I am get handed career paths straight out of university due to family connections. The recession hasn't helped, either; I've been made redundant twice and been out of work for months at a time.
So my lifeline in all of this? Having sugar daddies.
I knew a decade ago that getting on the property ladder would require a massive deposit, and as the bank of mum and dad were not in a position to help, that I would have to help myself. I joined sugardaddie.com back in 2007 (before the site was well known) and found a nice guy pretty quickly. We were together four years, and although it developed into a relationship of sorts, I always knew there was an expiration date on it. Therefore whilst making the most of the yearly free trips to Miami and Paris, occasional new shoes, a designer bag on my birthdays and lots of nice meals out, I saved the majority of the cash in my ISA with my future goal in mind. When this arrangement came crashing down (these things never usually end smoothly) due to his possessive and jealous nature, I had a lifeline — money in the bank, which equaled security. I estimate that I saved about £40,000 ($53,117) from this.
I then found another SD who I dated for a year. This arrangement was more simple — a straight allowance of £1,500 ($1,992) a month (within this year I also had a trip to Paris, Portugal, and Dubai) and the occasional nice little gift such as spa vouchers. It ended after about a year, and I had saved £20,000 ($26,558) from it.
These funds helped me through my six-month period of redundancy. During this time, I only had literally four interviews and had to take the first job that was offered (my current job), and I have been here ever since — and unable to move on to anything better. Without this money in the bank, I would have had to go crawling home to my dead-end hometown in the South West of England with no hope of ever getting out again.
The sugar daddy scene is a bit different now to 10 years ago — the well-known sites are saturated with people looking for quick hookups, and finding men in a position to be a genuine SD is harder. I had a few short-lived dalliances where I made a few thousand, but nothing that really had any longevity, so I gave up on it all for a few years. I decided to give it one last shot two years ago and met my current SD, a nice guy, but he was looking for something relatively low-key. I get £700 ($930) a month from him — far less than previous arrangements, but a lovely boost to my bank account every month all the same. I saved this money to build an "emergency fund" (currently at £6k ($7,967), or three months' salary) and stash away a little more to my house deposit fund.
So here I am, having just turned 34 and finally ready to take the plunge into home-ownership. Why did I wait this long? Well, because on a salary of £35K, I needed a massive deposit to get a manageable mortgage. I am putting down £137K ($181,925) as a deposit and getting a mortgage for £95k ($126,152). If the mortgage was much higher, I wouldn't be able to afford the service charges, travel, or all the bills and living costs as a single person.
I would love to say I saved all my deposit money from my own salary, but the economic realities since graduating did not unfold that way. I work hard, and for the last two years have been very frugal — I've saved £400 ($531) a month from my own salary. Sometimes having ambition and making efforts is not enough; you simply need to have had a lucky break, and when it comes to my work life, I can't say that I have. So in a couple of weeks when I get the keys to my own place, I will congratulate myself on being frugal and having the foresight a decade ago to save money. And as I pay my own mortgage instead of someone else's, will I feel guilty about having done the sugar daddy thing? Absolutely not. My financial future is now in a far better place because of it.
Sarah is a 34-year-old soon-to-be homeowner, coffee lover, and sushi addict.
Image via Unsplash