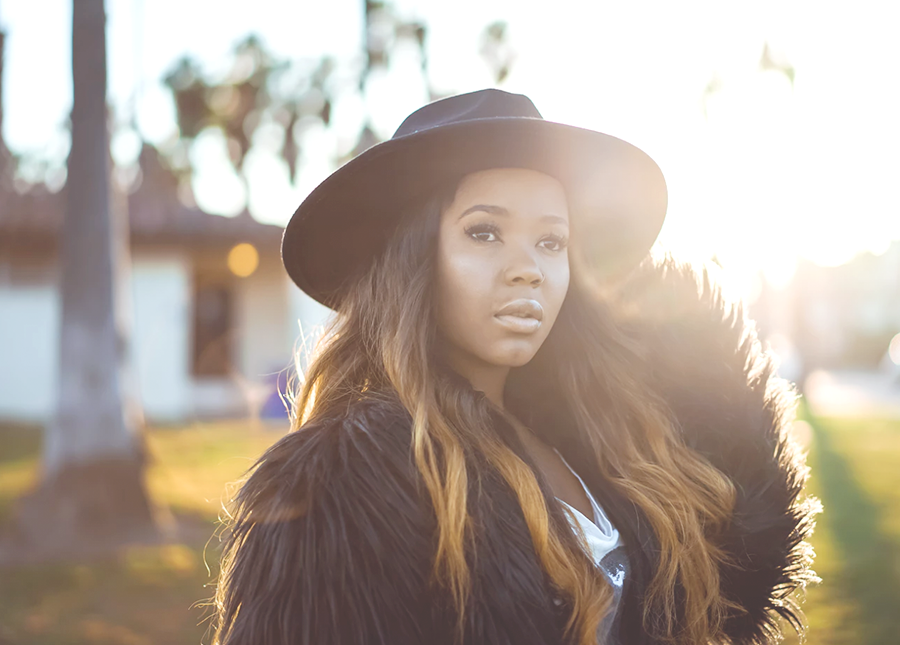 Last week, I got an email saying "Hey Boo where you been" in the subject line. First of all, that might just be my favorite subject line of all time. It was just what I needed to get back to sharing with my blog readers.
I realized I had shut down and that defeats the purpose of my blog. I started blogging because I wanted to share what I am learning along the curves and dips of life. So to answer the question, Where have I been? Here is the short answer: I have been obsessed with the home buying process. It is surprisingly long and arduous. Buying a home is listed in many sources as one of the biggest life events, and I super didn't understand why it was worded this way. Surely, it was all click-bait, or just an extra way to stir up drama. But as I near the end of this process, I have to admit what they say about it is pretty correct.
However, this post is not about that. This post is about respecting how you manage life-changing events: how you process things, giving yourself space to feel, and looking forward to bringing yourself through the fog of whatever life event you are going through. So how do these two things relate?
Quick story: When I was much younger, I worked an advertising sales job. I had made this giant sale, but a technicality meant I had to give that sale to a senior sales person. That meant the commission I earned was taken away, too. I was devastated. My boss at the time called me into the office, told me there was nothing I could do about it, and said, "You can either be the kind of person that gets knocked down and get back up, or you can be the person that lets life bowl over you." I was so upset and sad about losing the sale I had earned. I couldn't just shake it off. I felt like she was saying that my way of processing this was weak.
I carried that conversation with me for years. I would fear that I wasn't being enough of a "boss" if I didn't quickly bounce back from a setback. I even took this into the home buying process. I knew this was going to be challenging, but I wanted to be the best home buyer that ever was. I found my own properties, scoped the neighborhoods, tried to get my required paperwork back quick as a cat — but all that did not keep problems from appearing in the process. I found myself basically in a hurry-up-and-wait cycle. I was super ready to buy a home, but being subjected to lender rules paused the closing process and put me basically in limbo, and there was nothing I could do. I gave my all, and I was exhausted.
Matter of fact, it felt like things were becoming more complicated. The next day, at a family dinner, someone hit my car and ran. As I was walking in from seeing the damage, my realtor called me sharing some info relating to the house. Things are always 911 emergencies when buying a house, and he needed some documents signed right away. He was talking, but I heard nothing. I was incredibly overwhelmed. I had to go home and continue packing and just couldn't take much more. The next day was even worse! Life just seemed to have it out for me. I felt like burying myself in my bed and never coming out. Then I heard that comment from my old boss come up in the back of my mind. But for a change, instead of it making me feel weak, that comment made me really annoyed.
Here I was giving 150%, and I was overwhelmed. That did not make me weak. That makes me human. I could be upset. I could take care of me and not worry about rushing to the next thing. I no longer believed the nonsense this woman spouted. This idea of "being a boss" lately can imply that you are superhuman — and that is just not true. You can feel what you need to feel. Does that mean you never get up and move on? No. You honor your feelings, feel them, and when you are able, you move forward. That is where I am.
I laughed the other day — as a blogger, I hear people say they are going to take a social media break and they are afraid that, fearing if they do it, it will negatively impact their blog or their social media standing. Here I took a month break with no intention of doing so, and guess what? Not much happened. A few of my lovelies sent messages, and I super appreciate it, but I am sure not any one of them was late paying the rent because I didn't post on my blog. I learned so much during this time. I guess my takeaway today is to honor your particular way of processing. You don't have to live up to any cliched standard of life. You are not a boss if you are only #teamnosleep #teamnofeelings #teamwhatevernonsense. You are a boss by loving yourself, respecting yourself, honoring your process, and dusting yourself off as you can and moving to the next thing. That is being a real boss, not being influenced by crazy hashtags.
On a more personal note, I missed the heck out of my online community. I missed the Facebook groups I participated in, and I missed shooting for my IG. I am bringing that old thang back, cuz I love it!
This Curvy Life is a reflection of the life of a 30 something, self-care enthusiast, travel and Disney lover named Danie. She is a proud puppy-mom of a one-year-old cockapoo and a women's self-acceptance champion who started This Curvy life in 2017!
Image via Unsplash