The Perfect Mini-Vacation: Washington, DC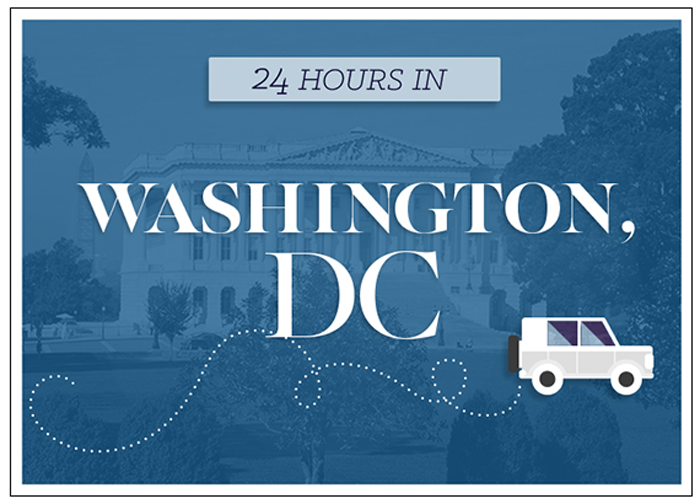 When it comes to 'awesome things you can do with your money,' few things leap to mind more easily than travel. And we're often told – and not without reason – that it's better in life to spend on experiences rather than things. But airfare is often expensive, in addition to being logistically complicated, so many of us end up writing off the idea of travel as something that can only happen rarely, and only with huge amounts of prior planning and saving. But what about car travel, which is much more affordable and, for most of us, super convenient? We've already extolled the virtues of day tripping and road trips here on TFD, but we haven't yet planned our perfect mini-vacations that fit into our budgets, and don't require any costly airfare – and can easily be tacked onto a work trip.
So to do just that, we've partnered with National Car Rental for their One Two Free program to imagine our perfect 24-hour trips in some of our favorite cities. They're fun and special to us, and more importantly, super savvy: we'll be hitting affordable spots we love with National's free day for every 600 points earned, So let's hit the road and discover TFD's perfect mini-vacations!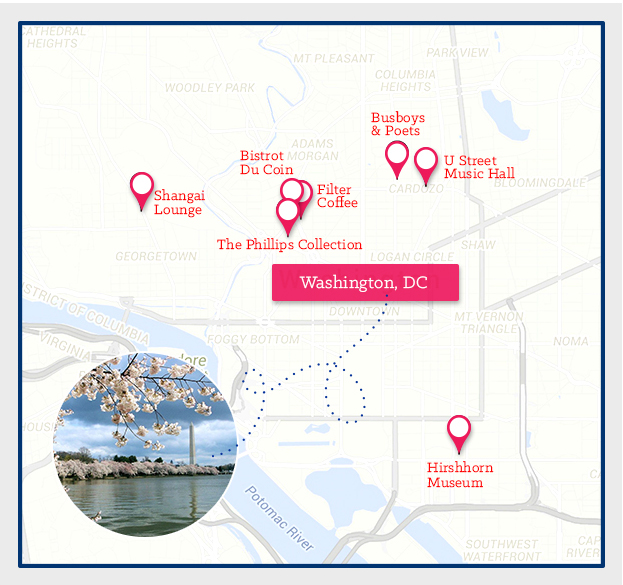 Although it's been five years since I left DC, it's a city I still think about on a near-daily basis, and visit whenever possible. For me, it's the perfect combination of "architecturally manageable" because of its lack of skyscrapers and "just big enough," with its sprawling neighborhoods and million things I've still not discovered. I could spend days just walking around the city, soaking in the beautiful buildings and imagining which townhouse I'd buy if I suddenly woke up a millionaire. But the great thing about the city – particularly because I got to know it at first as a broke student – is that you don't have to spend a lot to enjoy it. With so many museums, gardens, parks, and galleries to check out, you could basically spend the whole day enjoying yourself without breaking out your wallet once. But since I'm now a fancy 20-something professional, I thought I'd use my One Two Free day from National Car Rental to have an in-between day: soaking up DC and enjoying my favorite places, without breaking the bank. And this is how I'd do it.
For me, any proper day in DC has to start with the perfect cup of coffee. I know that I'm biased here, but I would have to head to my former place of employment and supremely cozy Filter in Dupont, where I would have a flat white and a pastry (and then another shot of espresso, for good measure) while reading something actually printed on paper. (I'd say book, but magazines are just as likely on vacation.) Once I've finished my coffee, I'd spend a good 20 minutes agonizing over which of the 2,309,235,809 museums to go to, before settling on my old standby, the Hirshhorn.
Now, there is almost nothing that makes you hungrier than walking around the National Mall and checking out museums, but the food options in the area – in my opinion – leave a bit to be desired. So I'd head over to Georgetown (my favorite area to window shop and stroll around in) for some soup dumplings at Shanghai Lounge (Six for five bucks!). I admit that I have a tendency to look for soup dumplings pretty much as my first order of business in any city I'm visiting, but this spot is definitely worth the trip, both for the delicious little pork buns and the location. I know a lot of DC-ers can't stand Georgetown, but for me, there's no better place to walk around after a good meal.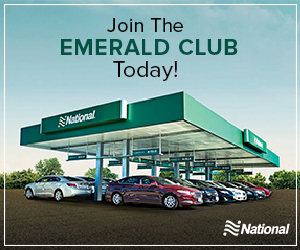 After a walk and some window shopping (and maybe buying just one thing if it's on sale), I'd head back to Dupont to check out the Phillips Collection. It's a smaller museum, but one that I've always loved, mostly because it's a bit off the beaten museum path and therefore less clogged with tourists, especially towards the end of the day. For dinner, I'd head over to Bistrot Du Coin, my old spot where the owner paid the fine every month just to be able to smoke at his own bar. (I'd split the mini ravioli gratin as an appetizer and the duck for my main course – or maybe the beef bourguignon, depending on how much I want to go into a food coma.)
To finish off the evening, I'd head up to U Street Music Hall to see what was playing and check out some of the little places in the neighborhood. Pretty much any night, you can guarantee some good music, even if it's just a couple people playing jazz in the corner of a little restaurant.
In the morning before I dropped off my rental car, I'd pop into Busboys and Poets (the one at 14th and V, where I always used to go for open mic night and tell myself I'd one day work up the courage to read something, but never did). It's the perfect place to chill out with a coffee and pastry or browse some books, and just generally wake up in a very non-aggressive way, which is essential to ending any vacation (even a mini one). Only after I'd had some espresso and soaked in the literary ambiance could I head home from my perfect DC day.
I admit that my mini-vacation in DC is very much about nostalgia, and hitting all the places I loved. DC has exploded in the past few years in terms of its culinary and cultural scenes, and there are thousands of new places that my Washingtonian friends recommend to me when I visit now. And while I love discovering the new things when I go, there is something about visiting the exact city you left behind that is so special to me. So if I had my perfect 24 hours in the city, I'd want to recreate the perfect day I would have done several years ago, but never took the time to fully enjoy. The world spins madly on, but some things – like really good coffee or the perfect museum trips – can be right where you left them.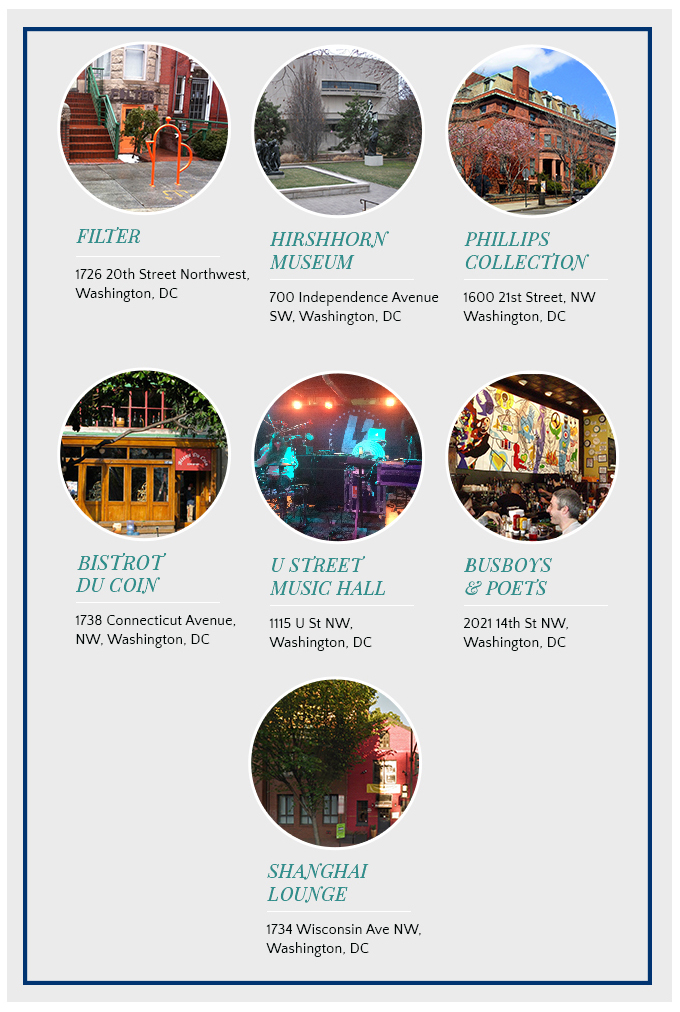 Want to start earning free rental days and enjoy your own perfect mini-vacation? Join National's Emerald Club at www.emeraldclub.com/Free and immediately take part in the One Two Free promotion. There are no fees to join – budget friendly! — and members enjoy expedited service at airports and free upgrades in National's Emerald Aisle, an exclusive section where members can select any vehicle (as long as they reserve a midsize or larger car). Let's learn how to ride smart, together!