What I Expected To Save During My No-Buy Month Vs. What I Actually Saved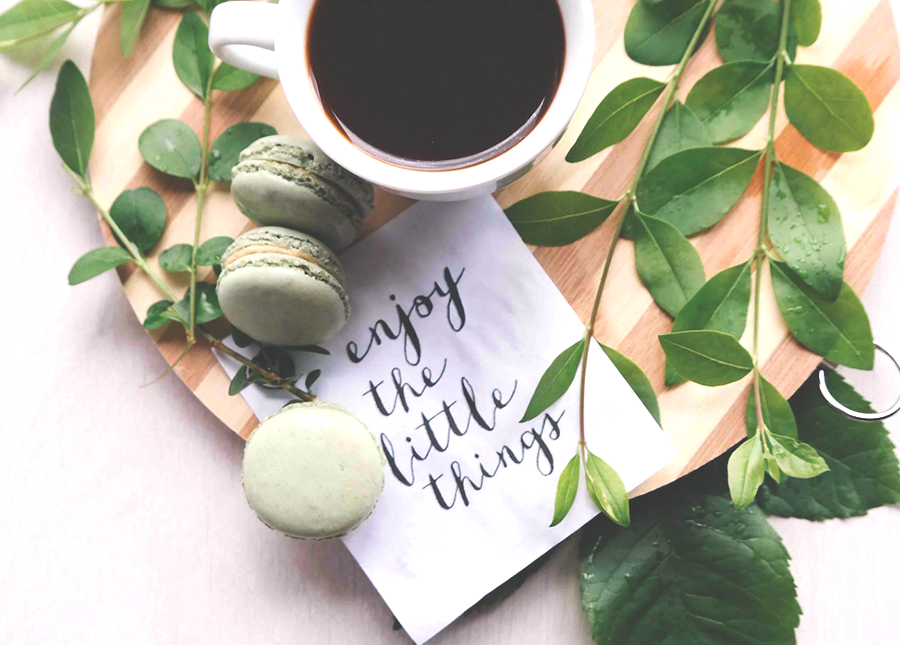 February is officially over, and so ends my first-ever no-buy month! I have to admit, it wasn't the hardest challenge I've ever taken on. While I sometimes only remembered at the last minute, I largely came out of the month with no superfluous spending. Woohoo!
While I've always been somewhat frugal, this was a good opportunity to see what I actually need versus what I usually think I need, and saved myself a nice chunk of change along the way!
What I Typically Spend: $3,925
What I Actually Spent: $3,554
Extra Savings: +$371
Thanks to this no-buy practice, I shaved off a whopping $371 from my usual monthly expenses! That said, I wasn't perfect in my pursuit of a frivolous-spending-free month…
My Slip-Ups: -$292
I wish I could say that this month of no frivolous spending was perfect, but some things have to give. Luckily most of these were both for joyous reasons and manageable amounts!
1. I bought lunch for a couple at work that's now expecting their first offspring baby: –$25
In the excitement of their news, I completely forgot about my no-buy practice, but I'm not upset. If I'm going to be imperfect, I'm glad it's for such a joyous occasion!
2. I tipped a restaurant during a work trip to the Bay Area: –$10
My company reimburses me for dinners up to $30 while I'm traveling on their behalf, but the service was so out-of-this-world outstanding that I wanted to show my thanks. When I sat down, I mentioned to my server that I was on a work per-diem and asked about pricing. He stayed within my budget, and then brought samples of things that the restaurant was known for without charging me! I'm talking about side dishes, cocktails, and desserts. Never in my life have I felt so spoiled rotten, and so thankful for the gesture!
3. I bought a gift for my friend's baby shower: –$30
Another thing I couldn't resist! My favorite former coworker is weeks away from having her first daughter, and I wanted to do something special for her. Is it just me or are all the cool kids reproducing these days?
4. Medical bills: –$146
Welp, no getting around this one. A few months ago, I was a passenger in a car accident and got a mild concussion. While I was hoping the bill would get picked up by one of the insurance companies, they landed in a stalemate and I got to foot it myself.
5. TSA PreCheck: –$81
Oh, this one could have been avoided. I made the appointment months ago and didn't want to lose my timeslot since the process takes an additional 30+ days after going to the airport and verifying my identity. With all of the travel I've been doing for work, I wanted to invest in TSA PreCheck and save myself the extra half hour in security lines each way. Hopefully, this will be a very positive change for me, and maybe I'll even be able to get my company to cover it. I'll have that discussion before my next work trip…
Lessons Learned:
1. Talk about it.
For a while, it was hard to remember that I was doing a no-buy. It wasn't until I started openly talking about it with friends that I could really solidify the goal in my mind! Out of habit, I started to say yes to totally normal things, only to catch myself a few minutes later — for example, my aunt invited me to join for a flea market shopping day, or a date asked me to join him for dinner after our time in the park came to a close. The concept of a no-buy isn't really well known, but once I explained it, people were supportive, and generally willing to get creative!
2. Be opportunistic.
I walked into the month with a lot of ideas on how to spend the time, free of charge. Then I walked out of the month with a slew of unexpected experiences. I expected this month to be somewhat antisocial, and yet I found myself almost over-extended each weekend.
Free archery lessons? Yes, please.
Picking up distressed chairs to rehab? Why not?
Chinese New Year downtown? Sure!
Picnic in the park? Sounds perfect.
I ended up so busy each weekend that I wouldn't have had time to make boredom purchases anyway. I got to learn a few things, and will hopefully stick with archery from here on out!
3. Build your sweat equity.
I've always been crafty, but this month I really upped my DIY game — particularly around the house. Those distressed chairs were from the 1920s, and with a bit a lot of sanding, stain, and fabric, I'm just a kitchen table away from being able to host dinners at my house. I also got to tackle a laundry list of projects I hadn't noticed or had been putting off, including:
Repairing the trim to my entryway window
Sanding down the butcher's block that came with my kitchen, but had been damaged by the prior owner
Filling holes and refreshing the paint on my kitchen cabinets
Reupholstering a hand-me-down rocking chair from my aunt
Macrame-ing over a shoddy-looking bamboo chair that my sister was getting rid of, which now looks ridiculously Pinterest-y and millennial AF
Nifty what a bit of time and elbow grease can accomplish!
4. Scavenge.
I always try to cook big batches and pack leftovers for lunch, but with all the travel for work this month, it wasn't exactly feasible every day. I'm lucky enough to live about 15 minutes from my office, but some days you just can't get away. On days like this, it's hard to ignore the food trucks in the parking lot. Lucky for me I didn't have to go hungry for long — turns out my company regularly orders catering for meetings, and leaves the leftovers for us scavengers. By 2 PM every day, I had my pick of Mexican or Mediterranean food and could power through the rest of the day. I'll still pack my lunch every day that I can, but it's nice to know that I'll eat if I just wait a few more hours.
5. Delay gratification.
I've always been somewhat capable of avoiding impulse buys by delaying a purchase by a week or two, but delaying things by a month? Definitely easy to let that flashy want fade into the background. Over the month, I found myself wanting things for the home, like new pendant lights or a new bedspread, or new plants for my balcony garden. Instead of buying the thing social media says I need, I waited it out, got creative (see above), realized I didn't need the thing, or started looking through Freecycle for something more budget- and environmentally friendly.
6. Find Alternatives.
I didn't feel deprived of anything this past month. All of my needs were more than met, and I'm living an overly cushy lifestyle. While I had to say no to eating out, $160 for all my food in the month is so doable that I could afford an occasional bottle of wine and even salmon. I had to say no to yoga with my sister but found 8fit, a free app that challenged me to do morning cardio, yoga, and core exercises. Instead of meeting dates for dinner or coffee, I'd suggest packing a picnic or meeting at a free local concert. I don't feel like I missed out on a single thing!
7. Time not spending money can make you money. (+$531.00)
That said, I did find myself with a few extra nights in to spend on some creative ventures! I was able to actually write for a company's blog and get paid for it, and make a line of sarcastic #BasicBitch pillows on Society6. No, none of this is going to replace my 9-to-6, but these two brand new side hustles were fun to kick off! Plus, now I can have pillows at home with such tried-and-true advice as "Invest in Boats," "Trust Strangers," and "Read Less" (side note: this venture may or may not have been fueled by Guinness). You're welcome, future house guests!
All in all, I was able to earn an extra $531 this month through both my regular side-gigs and this new writing opportunity. The sarcastic phrases have yet to be embraced, but give it time. Someone out there gets my sense of humor, I just know it.
*****
I'm glad I tried this whole #NoBuy thing out. It wasn't perfect by any means — hell, I blew through $291.67 that I wasn't expecting to spend! But at least I didn't have to tap into an emergency fund to cover those medical expenses. I guess this was the best possible time to have to pay those! However, without the unexpected expenses, I would have been able to save an extra $663 this month, instead of the $371. This experiment made me feel productive and slightly more independent, thanks to the upcycle projects and opportunities to get more creative with my time. It was a nice bonus to earn some extra cash this month and try new things, and I don't think I've ever spent so much time sanding in any given month – despite my years working in carpentry and construction for theaters.
While I didn't feel like I was depriving myself of anything, cutting down my spending like this could make a huge impact on my road to early retirement. An extra $371 each month increased my monthly savings rate (post-tax) from 52.55% to 59.73% — or, with Networthify's Early Retirement Calculator, about three years less time between now and retiring early. If I'd have hit my goal, it would have been a savings rate of 65.39%, or just shy of five years off my plan. That's definitely a compelling case to keep the practice going, at least in part!
I'm not going to continue my strict no-buy ban, but I am going to keep the lessons learned from the experience, and be more thoughtful in my spending from here on out.
Tis is a 20-something recruiter, startup enthusiast, finance blogger, and proud feminist-slash-crazy cat lady. Find her on Twitter or check out the blog for lifehacks and musings on personal finance, professional growth, and enjoying the journey to early retirement.
Image via Unsplash