What My Mental Illness Taught Me About Money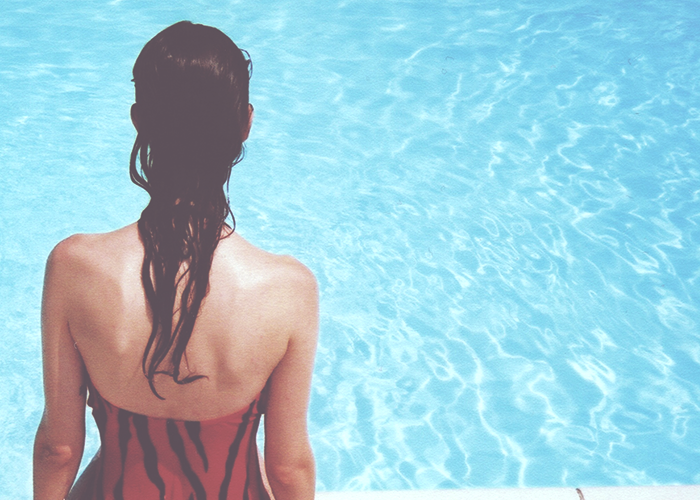 I had a lot of excuses for not seeing someone about my anxiety: I didn't have time, I could handle it alone and, probably the biggest one of all, I definitely didn't have the money.
A few months back, I moved back to Los Angeles from San Francisco after finishing my graduate degree. Luckily, my partner and I had a good number of belongings already, so we weren't starting from scratch. But we still had to shell out money for the things that we previously shared as a household with our roommates: cleaning supplies, trash cans, and furniture, among other things.
We got incredibly lucky to find most of these things on the cheap (with some free donations thrown in). We also got an apartment that cost less than what we were paying in San Francisco. But after leaving a full-time job that wasn't a good fit, I decided to start freelancing full-time. I had a steady, remote part-time gig in social media, but spent the rest of my time freelance writing.
That meant juggling deadlines, assignments, invoices — and trying to figure out what dates I would actually get paid. As any freelance writer knows, pay dates can range from overnight transactions to payments that arrive 30-60 days later. On top of that, I was adjusting to being back in LA and re-kindling my friendships. When I broke down under the pressure of it all — with my anxiety at a higher level than I'd ever experienced — I finally decided that I needed help.
I am lucky to still be under my mom's insurance — I pay $25 every time I go to the doctor. When I first started seeking help for my mental health issues, specifically my anxiety and depression, I was nervous about the costs. I ended up paying $25 to see an intake specialist, who referred me to a psychiatrist (another $25), who prescribed me medication. That medication costs me $10 a month. For several weeks, I attended two different group workshops on anxiety and depression, each costing me $12 per session. I still see my psychiatrist around every two weeks for $25 per visit.
I know I'm lucky because others have worse fees than this. However, in the moment, I was scared even about those costs. I was just making enough to make my rent, pay my student loans, get a bus pass each month, and buy groceries, while trying to have some left over for a social life. 
But I realized the money was just another excuse. I was afraid of spending too much time focusing on my mental health and not enough time getting work done. I set high standards for myself, often unhealthy ones, and berated myself when I didn't meet them. The bar was always a little higher than last time. But you're no use to your jobs when you can't perform simple functions because of crippling depression and anxiety. There were times when I would cry during my lunch break or burst into tears even while I was working from home. I couldn't handle criticism, even if it was productive, without going into major anxiety mode.
I was putting too much worth on what I produced at a job and not enough on my entire person. I didn't care enough about my mental health — not until it got in the way of my work. And because I was on a budget, I was scared of wasting time and money on trying to get better.
But after bearing the initial cost, I realized the most important things in dealing with my anxiety and depression are priceless. I found that I improved with medication, but I also benefitted from exercises I received from my group classes — activities that don't require spending any money besides maybe buying some index cards and writing supplies. I started talking about it more — to my partner, my best friends, my mom, people who were close to me. I read about it more; I found more personal essays online from others in similar situations and bought a couple of affordable books on the subject. None of this made a huge hole in my banking account.
And I learned to be easier on myself. I used to not splurge on myself at all. But I gradually started to buy myself chocolate at the grocery store or frozen yogurt, when I could, as a small pick-me-up. And I gave myself permission to take more breaks. I forced myself to watch TV or read a book instead of pushing myself to write until late at night.
In a way, leaving my full-time job ended up coinciding with me needing to step back and think about my mental health. This is definitely inconvenient, and I struggled for a couple of months, but I'm already improving. My own health is ultimately worth more than any paycheck. 
Eva Recinos is a freelance writer based in Los Angeles. She is less than five feet tall. And she is on Twitter.
Image via Unsplash