When Your Feminism Is Making You More Judgmental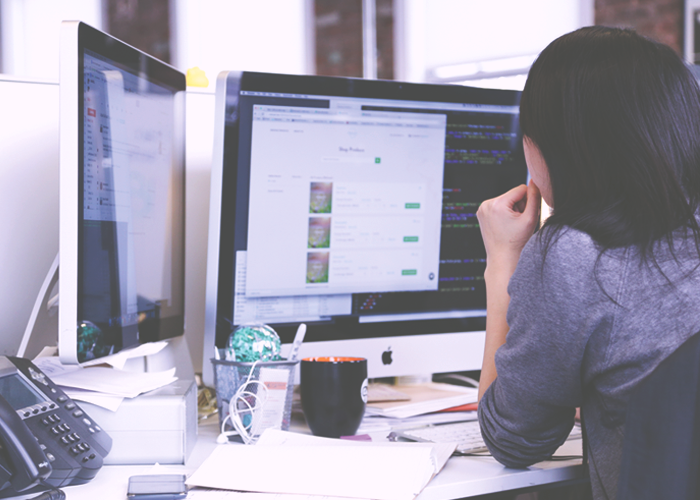 I forgot my headphones on my way home from work the other day so I ran to the kiosk at the train station and picked up a copy of a copy of Allure with Jessica Alba on the cover. It was a short-ish feature (too short, I think)  focusing on Alba as the founder of The Honest Company, a consumer good company that focuses on affordable and eco-friendly products for babies and adults. The company's website and products have a pretty, pastel color template and a butterfly on the logo. Very sweet, very feminine.
For a while, I always made a sort of internal sigh whenever I saw women entrepreneurs create businesses aimed for women, and the same thing happened while I was reading the article. The object of my gendered-business ire could be from baby-lifestyle blogs, to soap companies, to jewelry designers, but my reaction was always the same. Never mind that Jessica Alba just was just named Forbes' Richest Self-Made Woman. The Honest Company has an estimated value of two billion, and Alba's personal wealth is at 200 million, she's making diaper cream!
I always felt, well, disappointed that these women chose industries that were already seemingly packed with women, instead of something like technology, where representation of women is sorely lacking. I wondered why women — especially ones who, like Alba, already had a profile, financial resources, and the ability to really shape the industry they entered — didn't pursue something I perceived as more "noble" for women, in some vague way.
This is, of course, ridiculous. Markets that cater to women, like the fashion industry, are depressingly often dominated by men. It's a common theme in our society, this odd juxtaposition of an industry that women consume and embody on a personal level, but are forgotten about professionally. Like how a traditional role of a housewife is a home cook, yet most successful chefs are male. Sales in industries like fashion and beauty are driven by the purchasing power of women. These are items that we are putting on our skin, our bodies, items that we walk around and express ourselves with, and they are often being designed, formulated, and marketed to women by men.
And, for some reason, I find it so easily for me to casually dismiss someone like Jessica Alba, a woman who was mostly judged on her beauty alone, instead of an incredibly talented and shrewd businesswoman who just made a huge crack in the glass ceiling of beauty and baby products by listening to the wants and needs her very devoted customers, mostly women, solely because she's working in a "feminine" industry (but an industry that's not really feminine at all, at least in terms of business). She found a hole in an industry, toxin-free and affordable diaper, bath, and body products, and filled it. If that's not entrepreneurship at its finest, I don't know what is.
It's scary how easily someone like me, who will very readily call herself a feminist, can be manipulated into thinking that feminism is good, but femininity is bad. I will readily applaud Sheryl Sandberg, but will struggle to tell you who the lead woman in fashion is (who isn't dead or a model). I mean, I thought Alexander McQueen was a woman for the longest time. I also wonder what kind of opportunities I have limited to myself because I didn't want to focus on industries that I considered to be shallow. Could I have been that fashion blogger that creates awesome, meaningful content on fashion? Maybe, I don't know.
TFD had a great piece called "On The Never-Ending Bullshit That Is Fashion Blogging," on the vagueness and shallowness of the fashion industry, and even online content in general. And while those criticisms are generally valid, sometimes it can be hard not to take the same judgments and apply them universally to things that are feminine. Just because someone is pretty doesn't mean that what they produce has to be stupid (kind of like Jessica Alba, see what I did there?). It's a fight that women have been engaged in for way too long, and not only physically but in the products we buy, the shows we watch, the content that we consume. Just because women like it doesn't mean it's dumb. And women shouldn't be dissuaded from trying to make their way up the latter while the men at the top laugh their way to the bank.
It's a shame, because products that we put on our bodies and on our children's bodies, as well as the content in our minds, is someone that we deserve to have a say in — and much too often we don't.
Jackie is a recovering worrier and dreams of being a freelance writer. She is on Twitter and Instagram.
Image via Pexels