Why I Regret My $50,000 Grad School Degree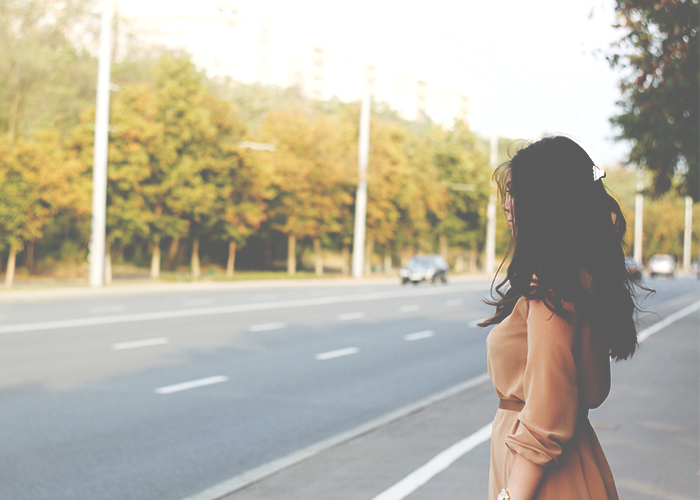 When I decided that I would go to graduate school, I was a senior in college. I was in the midst of senioritis, was actively job searching, and had applied to several master's programs to keep my options open. My job search was vast in scope and spanned the country; in fact, I didn't really have a clue what I wanted to do, or where I wanted to be. Having a liberal arts degree, my professional opportunities were endless (and oh, so limited), but I was ready to take on the world. However, this optimism soon faded into discouragement as I received rejection after rejection. Having been at the top of my class throughout undergrad, I was in disbelief that no one wanted to hire me — not one single company or non-profit organization. 
After hearing "no" time and time again, I finally got a "yes." Someone wanted me! In fact, all of the graduate schools that I applied to wanted me; they all said "yes." After being rejected on the professional front, it was beyond invigorating to be accepted into some of the most prestigious schools in the country. My four years of hard work and commitment had finally paid off. Graduate schools chose me and were even willing to pay for me (to a certain extent), so if the professional world was going to reject me, I was going to reject them right back. Besides, I wasn't exactly sure what type of career I wanted, so I decided on a university and enrolled in the fall semester.
With a master's degree in my pocket, I was certain that I'd have a better vision of my career path. I bet on the notion that my experience in graduate school would open my eyes and answer the critical question, "what do you want to be when you grow up?" Surely after taking more classes and being exposed to new ideas, I'd have some sort of idea about my dream job. But even with a scholarship, I still racked up nearly $50k in student debt to learn that I was wrong; graduate school did not enlighten me as to my professional goals. Don't get me wrong, I love school, and I love learning. Continuing my education allowed me to be curious and challenge accepted thinking, but let's be real, I could've done that at a library for free. I was just as lost when I graduated with my master's as I was after undergrad.
To be honest, I didn't do my research either. I was positive that I'd be more appealing to hiring managers because of my master's degree. Many entry-level jobs in my field do not require a master's degree, but still, I thought I would look like the better candidate. In reality, what I looked like was the more expensive candidate. The M.A. initials after my name read as "ka-ching" instead of simply indicating my level of education. The position that I landed after graduation did not require a master's degree, and I wasn't compensated differently because of my advanced education. In fact, I'm now in my second job after graduation where a master's degree is still not required, and my salary is still not higher because of it. Had I done my research, I would've learned that an M.A. in my field is not as relevant as experience, and the immediate earning potential for a Master of Arts graduate is not determined by education alone. Instead, I'm now in a situation where the cost of my degree is in no way related to my earning potential, and I'm struggling with suffocating student loan payments on a monthly basis.
I should make it clear that I don't regret attending graduate school. I had the chance to study at a top-tier university and interact with some of the smartest people I've ever met, and intellectually- satisfying conversations certainly can't be done with library books alone. I developed lasting friendships with people who challenged me to think differently and be better on a daily basis. And although graduate school did not help me solidify a career path, it did help me grow into a person that I'm proud of today. No monetary value can be placed on these relationships or self-realizations, and I'm so grateful for my experience. But I can't justify graduate school because of the friends I made, although it was a great bonus.
If these are the wrong reasons, then what are the right reasons to attend graduate school? It took some hardcore self-reflection to determine what would've made my experience more positive. And so, here is my imparting wisdom. Graduate school, I've determined, is not the goal, nor is it the accomplishment. Yes, of course, it is a huge achievement to earn an advanced degree, but it is what you will do with that degree upon completion that will make your education fulfilling. I went to graduate school with no real post-graduation plans or career path to follow. I had no professional goals beyond school and no clear understanding of how a master's degree would make me better; I just assumed that it would.
Graduate school is a stepping stone to make you into the person you want to be and help you achieve your professional goals. Looking back on it, before committing to several years and thousands of dollars of education, I should've known what I wanted to get out of graduate school, instead of using it as an exploratory period prior to joining the real world. Graduate school should be used as a way to help you achieve your professional goals, but I went without knowing what those professional goals were. In all fairness, I understand that it's a lot to ask of a 22-year-old, but taking out a student loan for tens of thousands of dollars is also a lot to ask of a 22-year-old, or someone of any age for that matter. I'm not trying to say that graduate school isn't worth it —that's not my thesis at all, and I'm not claiming that my experience is representative of the greater population's when it comes to advancing one's education. But if you're thinking about graduate school, I hope it's because you've got some kick ass professional goals that will make you into the best version of yourself. And if you've already done the grad school thing, have $600 in student loan payments every month, and still don't know what you want to do with your life, I hope you know that you're not alone.